Music festivals are crowded. They curate grandeur and spectacle at the expense of intimacy and sometimes, safety. In the rush to obtain the best vantage point possible, many fans will crack a few eggs to make an omelet. But at Beach Goth 2016 the fight to get to front began at the fight to get within earshot of the music.
Beach Goth is a microcosm of the consequences of the burgeoning festival economy, highlighting the disturbing trend of overselling tickets for profit, putting everyone in attendance at risk for injury or worse. And I'm not talking about expulsion.
Featuring four stages, two indoor and two outdoor in the parking lot, half of the artists playing the festival were located where only a small fraction of attendees could even physically fit. It is a damn near miracle no one got trampled to death trying to get inside to see some of the bigger acts (or to access the sole water station in the entire venue).
With rainfall pretty much all day Sunday, it became apparent very quickly the venue was not prepared for all weather. The stages and the portable toilets flooded several inches, taking more space from the already oversold festival. Acts cancelled or moved inside, with little to no communication to the attendees. Fans frantically checked their favorite artist's Twitter for news and updates.
As if the conditions weren't already dangerous enough, the hired security personnel also posed a threat to festival goers. Multiple videos have surfaced on social media documenting security using brutal and excessive force when handling even minor infractions.
Alas, the tribulations and massive failures of Beach Goth 2016 were scored by an incomparable lineup of artists that proved quite literally too good to be true.
Saturday
Shuffling in with a giant mob to get inside for Homeshake, I found a spot just in time before even the walkways were blocked, completely sealing me. Peter Sagar soundchecked and joked around with the crowd, seeming surprised at his own popularity. Sagar's effects and sampler rested on a checkered tablecloth while he stood with his guitar behind the table. In an alternate universe, this might be Sagar's office job.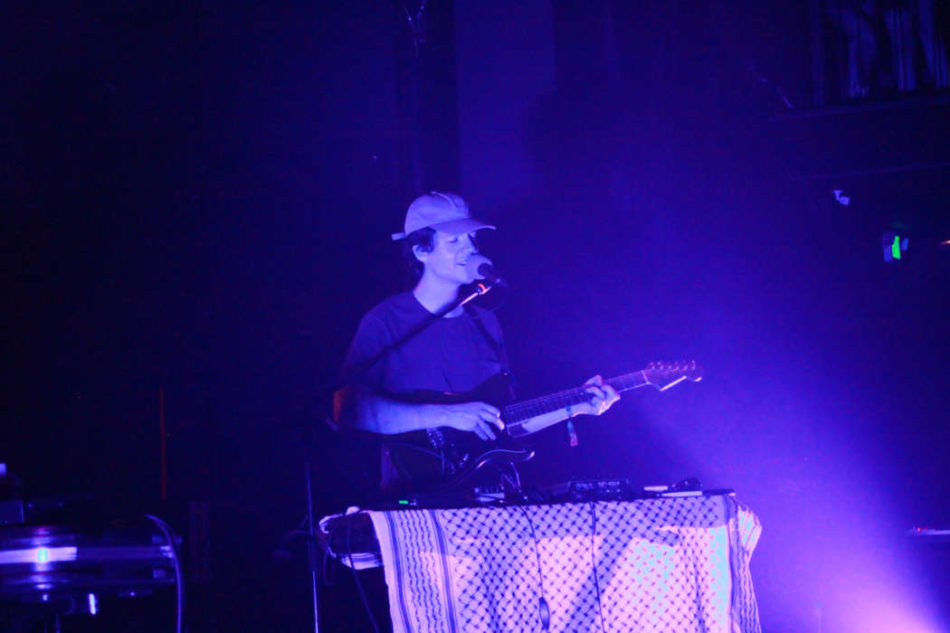 After receiving an email from the vendor a few weeks before the festival explaining that it had been moved from the spacious and gorgeous Oak Canyon Park to the parking lot of the Observatory grounds, I suspected I would not be able to see some of the bands playing the indoor stages. Paranoia that I would miss Wild Nothing was relieved by opting to go to their show back home in San Diego at The Music Box on Friday night, fresh off the bus from Oakland. Unfortunately my hunch proved correct the next day at Beach Goth and the doors were barred for Wild Nothing.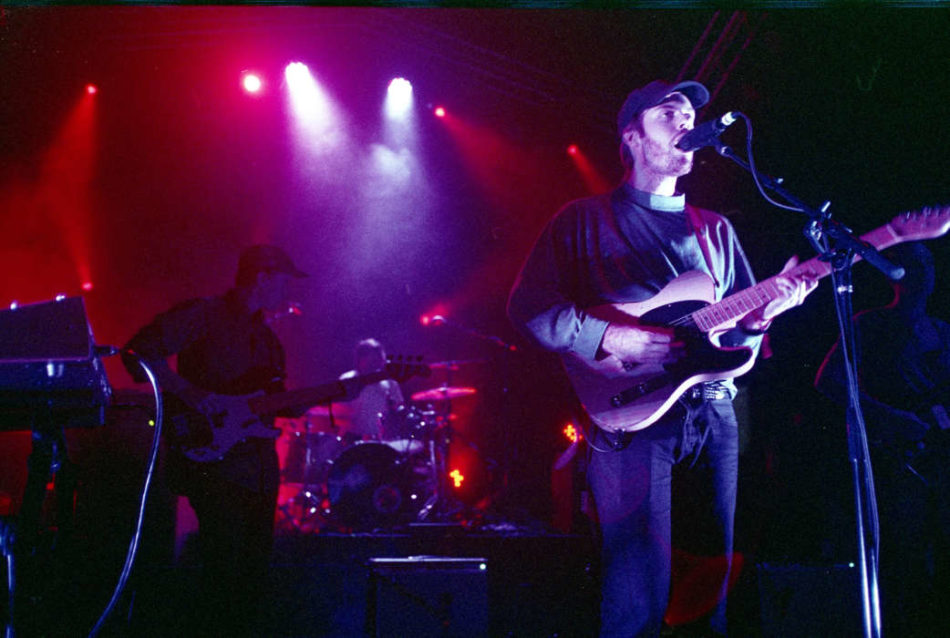 There's something incredibly poignant about seeing a crowd of almost exclusively millennials sing along to music made before they were born. Thousands of people chanting "because the night belongs to us" with Patti Smith was one of the most badass things to probably ever happen in a suburban office parking lot. Before leaving the stage, she left the audience with an impassioned battle cry to "use your voice and vote". If only we could vote for Patti Smith.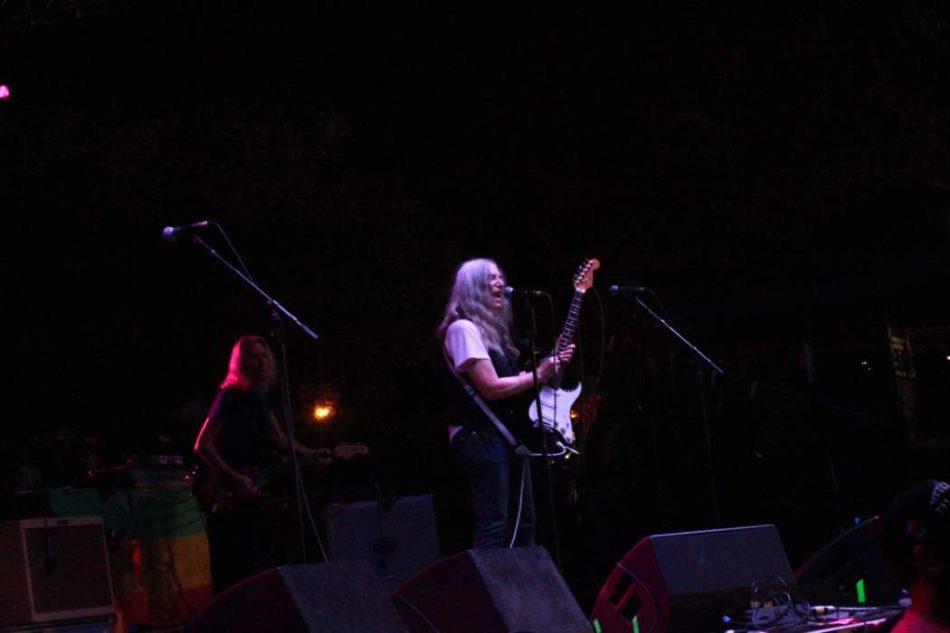 Archy Marshall, better known as King Krule took the RX Stage after Smith. Not surprisingly, it was one of the most packed shows of the entire weekend. King Krule treated fans to two new songs in a beautiful and immersive soundscape of jazz and punk. "In deep isolation/In the dead of night" he croons on one, lest we forget his ability to capture crippling solitude.  I can't be the only person who enjoys when musicians, especially those experiencing a surge in popularity, play sets that aren't just the hits. King Krule's set felt like a wink to the audience in understanding of his fans' tenacity.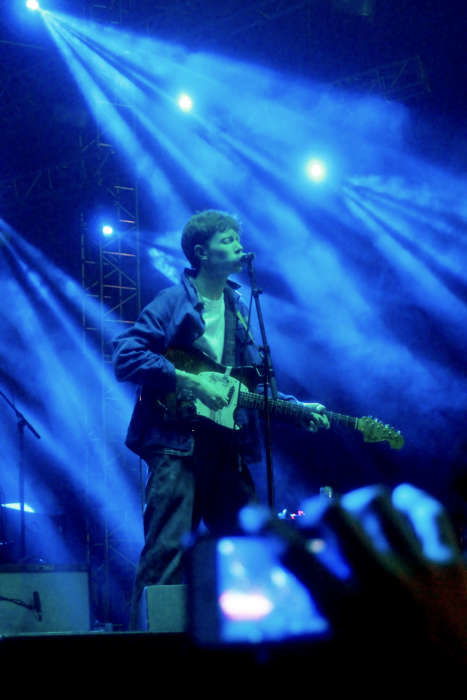 Other highlights: TLC, Albert Hammond Jr., Hinds, HEALTH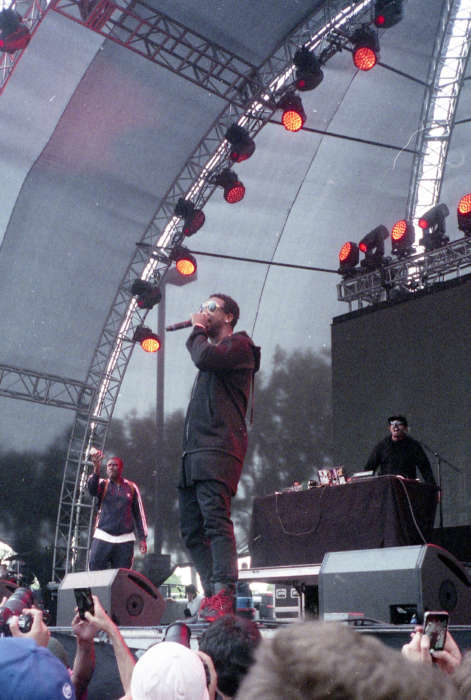 Gucci Mane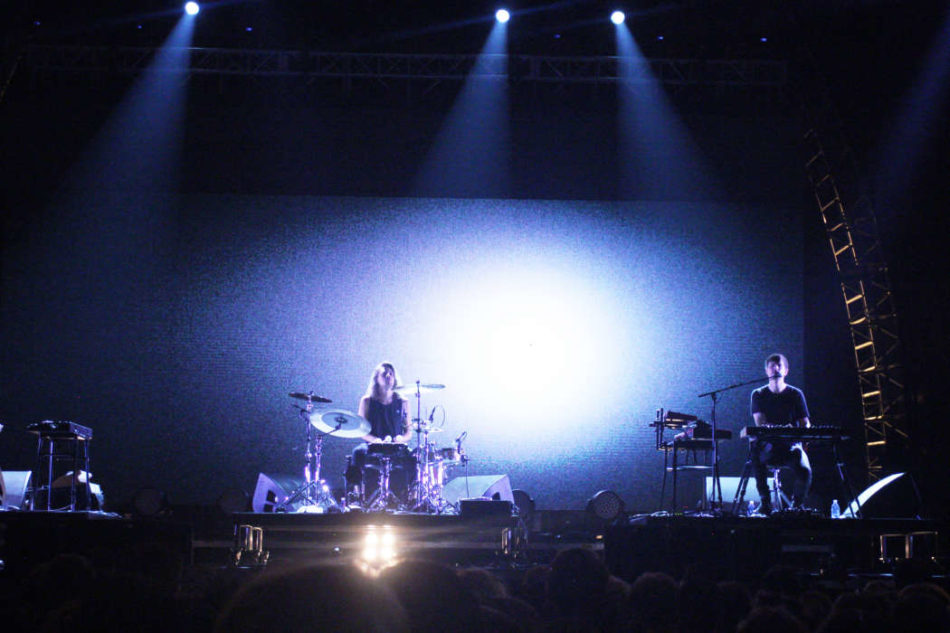 James Blake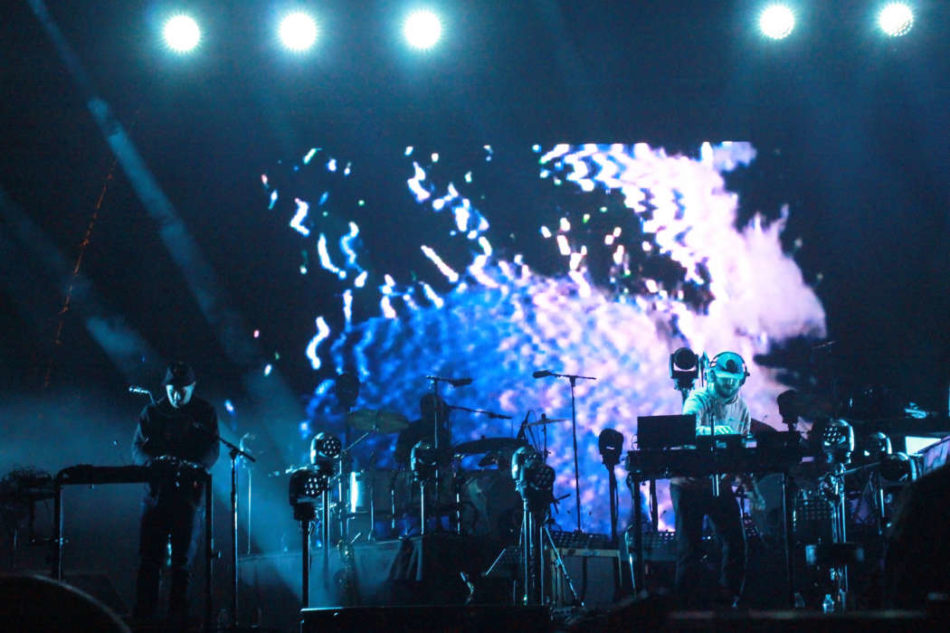 Bon Iver
Sunday
The smallest stage, The Constellation Room on Sunday featured a stacked lineup of bands few were lucky enough to see in the 300 person capacity room, including Still Corners, Slow Hollows, The Buttertones and Froth.
In what I can only take to be a miracle from some divine power, I was able to see my most anticipated band of the weekend: The Drums. After waiting outside in the rain for hours, somehow we caught word they had moved inside. We sprinted to the swirling pit of desperate people pushing against closed doors. I turned to investigate a commotion and saw a group had rushed the side door and got inside in the nick of time. Other eager fans weren't so lucky and were either locked out in the rain or got beat up by security trying to get in.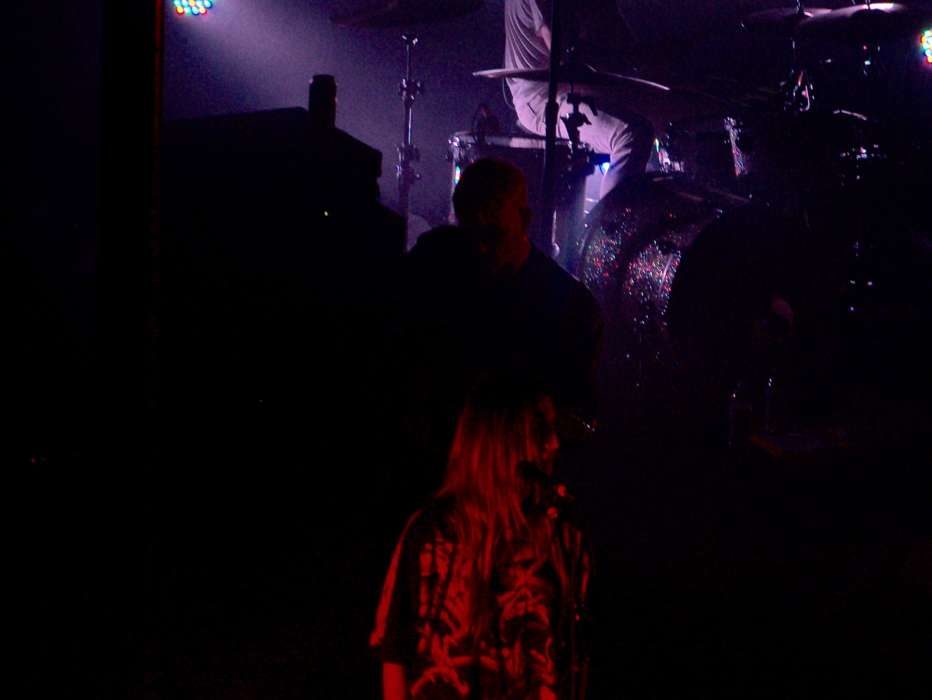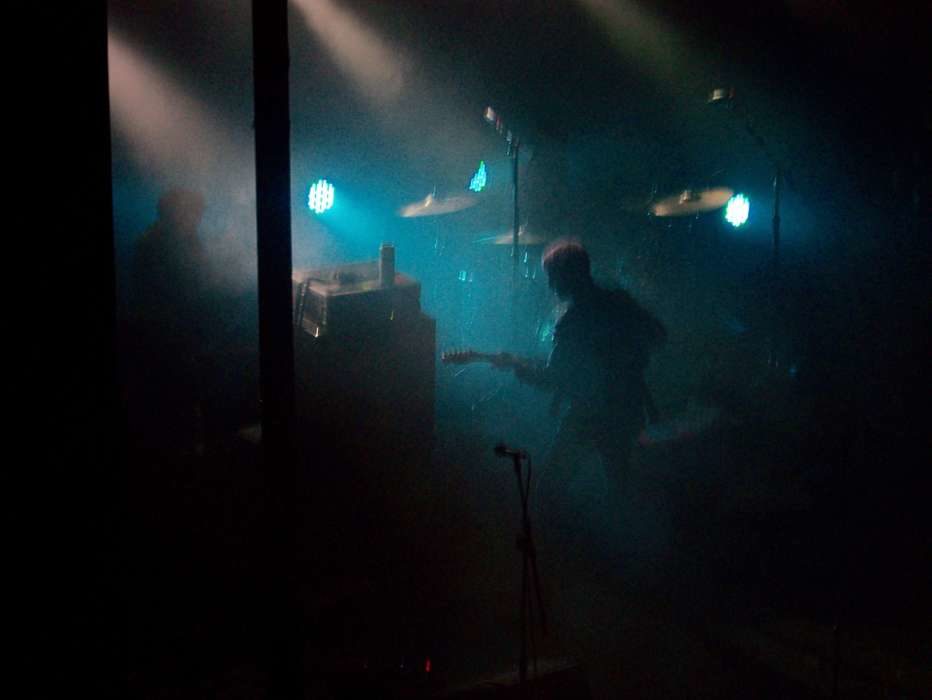 Nicolas Jaar's now DJ set as opposed to live performance also moved inside to the 550 person capacity Observatory Stage, with many still locked outside. Although The Drums and Nicolas Jaar both played incredible sets it was hard to ignore this.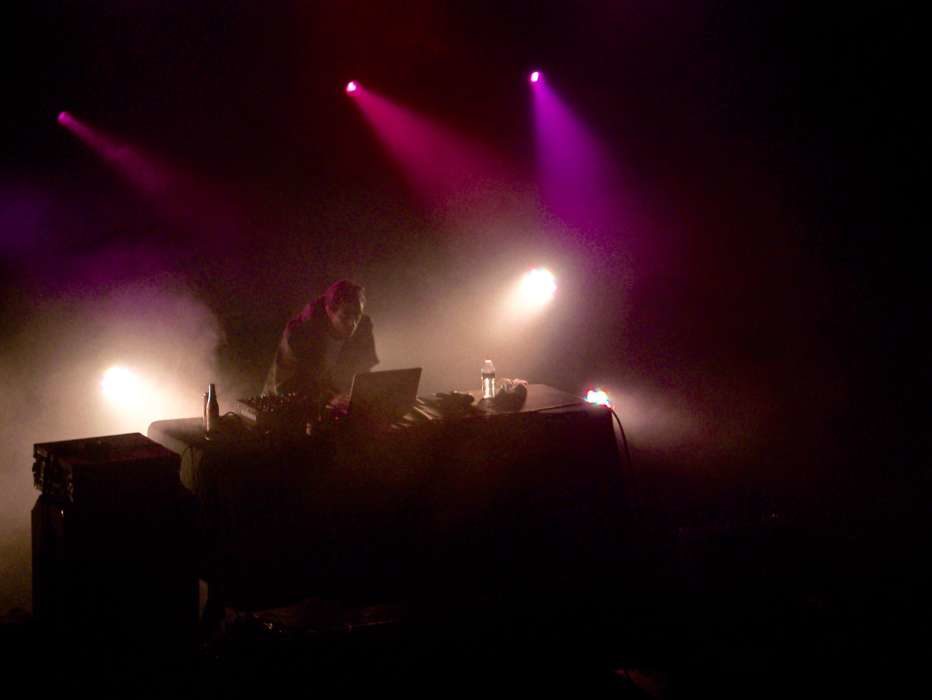 After leaving the Observatory, Grimes had to cancel her set due to rain damaged equipment as a result of improper preparation on behalf of the vendor. This debacle created the most outrage of the countless music-related problems and Grimes Gate ended the festival on a sour note.
Other highlights: La Femme, xxyyxx, Devendra Banhart, Unknown Mortal Orchestra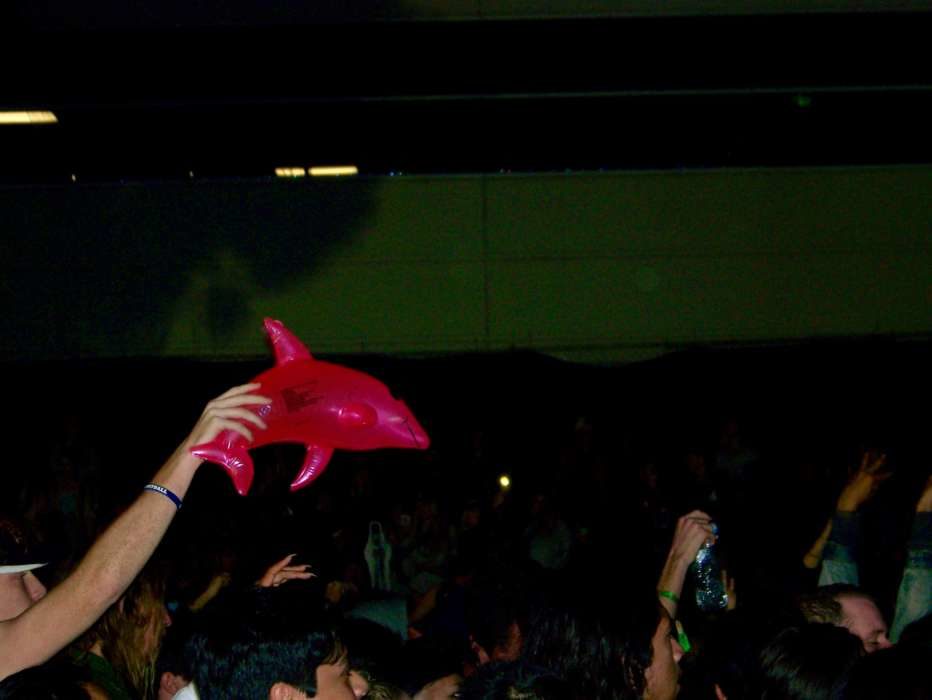 Almost immediately after the festival hundreds of disillusioned attendees began signing an online petition to refund tickets citing inaccessible sets and extreme safety hazards among other valid complaints. Since the festival The Growlers have issued what I assume was meant to be an apology but it reads more like the vendors holding a gun to their head asking if they had a good time.
Beach Goth 2016 snatched defeat from the jaws of victory. It was the most unsafe and disastrous festival I've ever attended. I would do it again without so much as a second thought. As the music festival business continues to grow and follow the upward trend of attendee exploitation I can't help but think: just what would we do for music? The short answer is a lot, and vendors have caught on. Shame on The Observatory OC and The Growlers for treating dedicated fans like dollar signs. I'll see you next year, Beach Goth.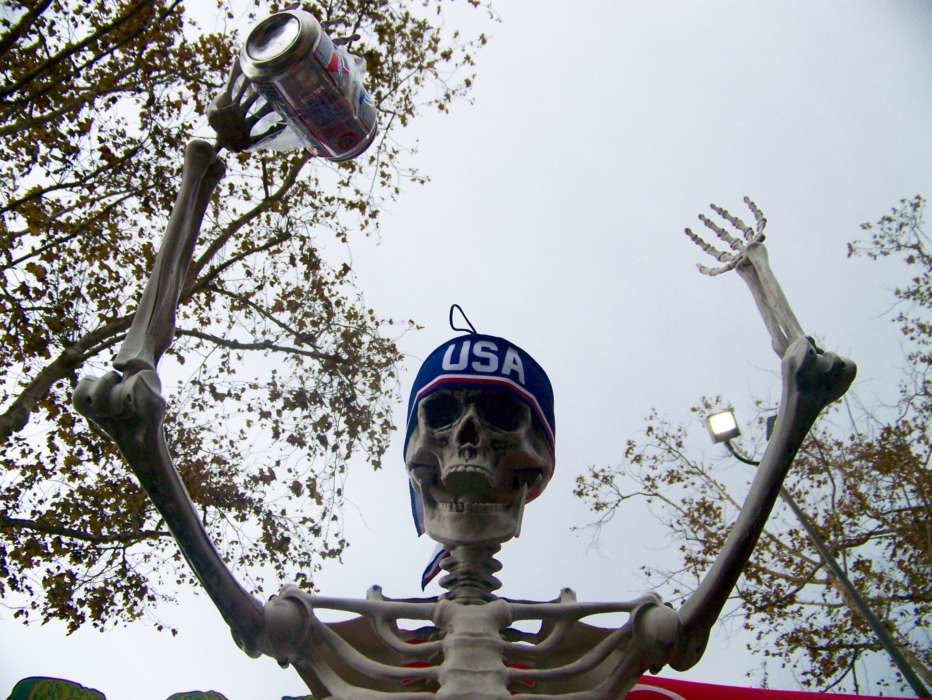 Article by Ally Mason
Photos by Mateo Savala
Comments
comments