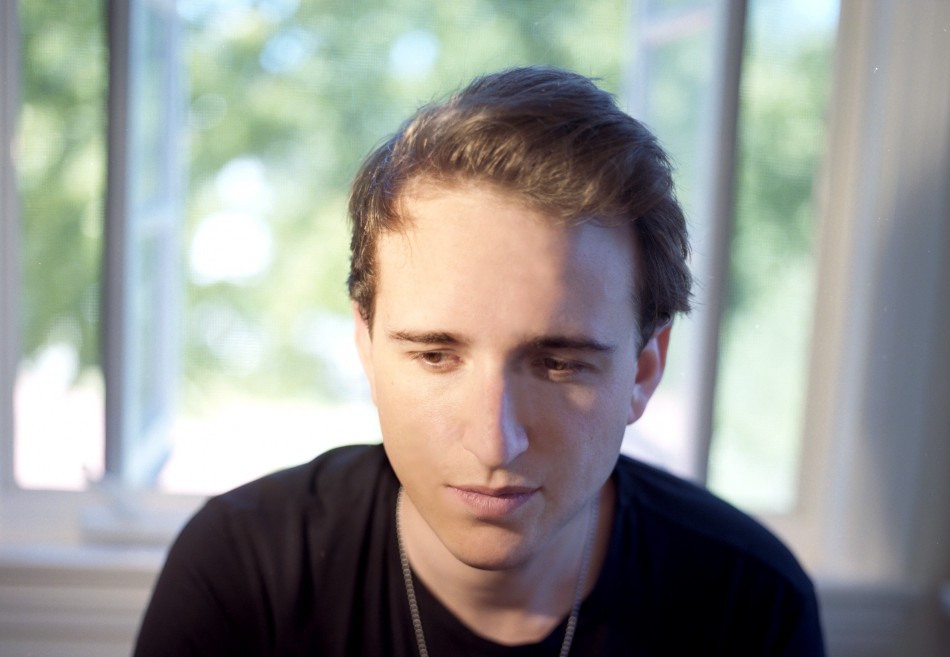 A 21-year-old Los Angeles native living a coveted double life, Henry Steinway stars in Void as RL Grime. (His other project moniker? Clockwork.) And it would seem that with the release of this debut record via WEDIDIT, the two projects are no longer stylistically exclusive.
He tells Hunger TV, perhaps in the majestic plural, "… we wanted the album to feel like everything on it comes from the deepest and darkest place on earth, beyond any human or life form existence." Okay, buster.
On the flipside, Idolater reported that Steinway listens to "a lot of downtempo stuff in [his] free time," believing his own material to be "really energetic." Not so fast, boy (pun intended) — that downtempo influence permeates like mad. Void's signature is a heavy trap, slow buildups, and opulent drops that have a tendency to cancel one another out when too frequent in proximity.
The record is front-loaded, a chemical reaction at its optimum. "Always" begins slow with a cymbal shuffle, the title lyric repeated to infinity with hyper-modulated, subtly-reverberated vocals until the hook enters at 2:00 — "I feel better when I have you near me / Always." Its harmonic simplicity and clockwork buildup is classic RL Grime, followed by an unexpected, and therefore perfect, piano outro.
As a producer, Steinway features only a modest number of guests on Void, most notably Tim Krell (aka How to Dress Well) and Big Sean. But it's the Boys Noize track we're pretty taken by. Not surprisingly, "Danger" is set at a faster tempo than what RL Grime might conceive on his own, a torpedo amid the deepwater bass of the rest of the album. This doesn't stop a deep house drop at 0:56, which is thematically replicated in the remainder of the track cut, spliced, and breakbeat broken.
With key promotional single, "Scylla," we were torn. A hard, hard Optimus Prime-style trap battles a light fluttery key ostinato creating a killer machinist rave loop that is then obnoxiously muddled with a blaring siren and Jamaican interlude. It's impossible to get comfortable on this track, but it's equally difficult to determine whether we are relieved or disappointed upon Optimus's battery death.
Unveiled days before the album release, "Kingpin" highlights Steinway's hip hop production potential, but Big Sean's rap verse does little in return.
Preceding these two singles in release date, "Core" attracted less attention at the announcement of Void. It's considerably less abrasive than singles "Scylla" and "Kingpin," but essentially a continuation of pre-"Interlude" track and Djemba Djemba collab, "Valhalla." This transition, exactly mid-album, marks a downturn in musical intrigue as "Monsoon" delivers a low-energy experiment in electronic percussion and "Site Zero / The Vault" begins the long march to the end (of Void).
Bisecting these is the most unexpected collaboration of the album, what we would consider a "token mellow slow jam" if this were anyone but RL Grime. "Reminder," featuring How to Dress Well, is so PBR&B it hurts. With minimal percussion (perhaps a pitch-modified rimshot?) on the upbeat, Tom Krell's devastating falsetto confesses, "Time after time / I was so blind / I'm not gonna lie, it felt alright / When you were mine."
Steinway's 12-track downtempo trap, if you will, essay eventually ends on two notes: a sparkly gospel titled "Julia," with an airy shuffle a la Jon Hopkins and wind tones a la Ryan Hemsworth; then an epic home state salute in the form of "Golden State."
Void starts off exciting, so why does it sputter to a stop? Simply likening the situation to a sundae topped with an exuberant amount of toppings doesn't quite work — we've seen others pull off quantity and experimentation with tremendous ease. But somewhere in the combo, Steinway has mis-stepped, mis-measured, miscalculated. Components of this debut are great. The others? They're not quite worth the brainfreeze.
Fortunately, the nature of the live show prescribes only the best sorts of sugar — the healthy dark ones. Get a digital taste of Void after November 17 and catch Steinway somewhere on his 57-date US tour; and if you're local, get hella destroyed with us on January 30 at Oakland's Fox Theater.
Article by Joanna Jiang
Comments
comments