TW: Domestic Violence
While I was scrolling through Spotify's New Releases page the other day, I noticed that Chris Brown had come out with a new album, Heartbreak on a Full Moon (2017). I honestly didn't realize that he was still in the music scene, but I decided to check it out. Apparently, the album was supposed to be a symbol of his soul, but rather, it comes across as a collection of songs with no vying connection. Some of the album sounds like the atmosphere of the current rap scene, making it seem that Brown is just targeting an audience instead of making music of substance. At the same time, songs like "Lost & Found" show Brown is stuck in limbo with 2007 auto-tune and club beats. Despite my negative reaction, there is obviously a ton of people still listening to his music as his new, most popular song on Spotify, "Questions," has 85 million listens. Nonetheless, most people I know wrote Chris Brown off years ago.
So, what really happened to Chris Brown? Well this is a story all about how his life got flipped, turned upside down – because he beat the shit out of Rihanna. As we all are probably aware of, Chris Brown infamously physically assaulted Rihanna in 2009. This is one of the most publicized domestic violence cases the media has seen due to the photos that surfaced soon after … and because everyone loves Rihanna. Brown was seen as guilty, as photos of Rihanna's black-and-blue beaten face were plastered all over the news. He received backlash from his fans and the media, and his music career headed down a slippery slope.
After this, we all rejected Chris Brown. People who continued to listen to his music were frowned upon, and he hasn't been avidly discussed in the media for years. Much of his music got swept under the rug, while some singles continued to gain popularity. Despite all of the controversy, the real question here is: Why did we treat Chris Brown more harshly than other celebrities who have committed domestic violence? Brown is not an anomaly within the spectrum of celebrities. To give you a peek, here are a few assholes that we let off the hook: Dr. Dre, James Brown, John Lennon, Charlie Sheen… the list goes on.
For Brown, the publicized photos made it much worse, along with the demonization of his character in the media. In my opinion, he deserved that. Domestic violence and abuse should be taken seriously, especially when one is in the public eye. Celebrities become an example for others and if we allow their careers to continue without blinking an eye, then we are not presenting decent morality. Although his lack of growth as an artist has probably contributed to this, the question still remains if his career should suffer so harshly due to one incident. In my eyes, this should be inevitable. Due to the poor track record of listeners holding artists accountable, we are failing to show that we care more about the devastation of these women's bodies than the slight enjoyment we get from a Chris Brown song. With that said, if we are going to treat one man like a monster for his acts of domestic violence, we should be treating all of them that way. Unless they show personal growth and honest accountability for their actions, they don't deserve further recognition and reward.
So, feel free to check out Heartbreak on a Full Moon if you're into that kind of a thing.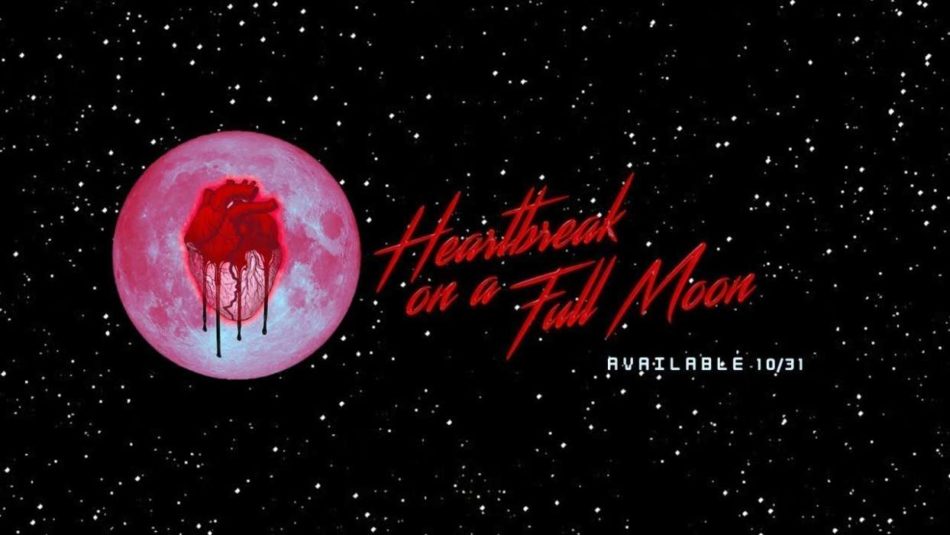 Written by Devyn White
Comments
comments