Jennifer Lee, better known by her stage name TOKiMONSTA, is best known for her unrelenting ingenuity in the DJ scene. The Korean-born and LA-raised producer's unique  blend or jazz beats and pop hooks will keep any crowd grooving, and despite grabbing from a slew of different genres, Lee manages to fuse everything in a calculated fashion. Having toured along-side some of modern electronic music's greats like Flume, Diplo, and Skrillex, TOKiMONSTA is also part of Flying Lotus's BRAINFEEDER collective.
TOKiMONSTA will be performing her own live set this Friday, November 21 at the Regency Ballroom in San Francisco and The B-Side can help you get there.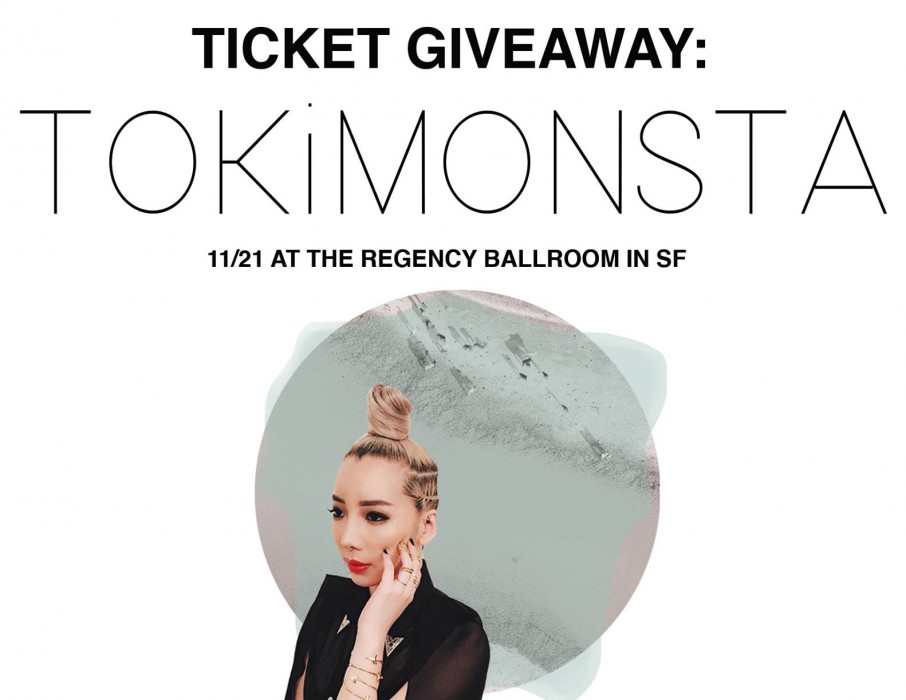 Enter now for a chance to win two tickets! Simply like us on Facebook, join this event, and share this post for a single entry, by noon on Thursday November 20. We'll be announcing the lucky winner that night!
Article by Edfil Dulay
Comments
comments