One foot on the monitor, surveying the crowd, Thursday's Geoff Rickley gestured to the giant decorations covering the venue's wall behind him. The seminal emo act's logo — a stenciled dove in flight — is flanked by two banners, with two messages expressing the band's moral standpoint.
REFUGEES WELCOME HERE
PROTECT IMMIGRANT COMMUNITIES
"If this message offends you," the band's vocalist addressed to the crowd, "You should've been offended since the day you heard our music."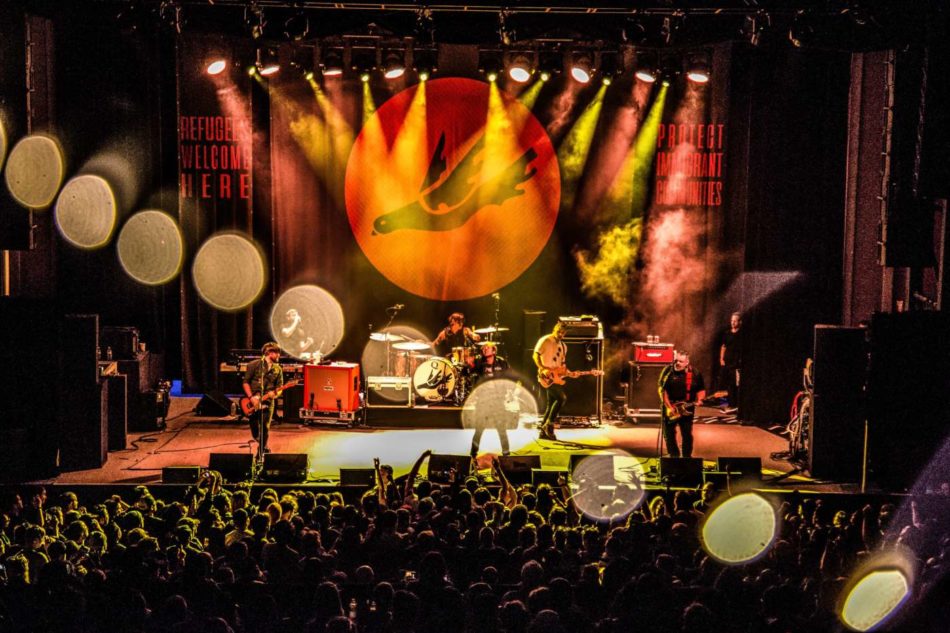 The New Brunswick post-hardcore act, widely considered to be essential to the genre's early 2000s expansion to emo, complete with harsh vocals, disbanded late 2011. Stating no intention to return, the group quietly dispersed, with only Rickley active in his side project, No Devotion. This January, however, the band announced a 24-date tour spanning the length of the country, and arrived in Berkeley April 12th.
On average, each member was pushing 40, returning from retirement to play an intense genre of music they pioneered as teenagers. Coming out of the woodwork after nearly six years, and having been a band for almost 20, you'd expect some age to show. And indeed, it might have, superficially — rhythm guitarist Steve Pedulla was sporting some distinguished greying, and facial hair graced lead guitarist Tom Keeley.
As soon as the opening chords of "For The Workforce" rang out, however, there was no doubt: this was Thursday, as they always were and always will be.
In a flurry of pitched screams and soaring melodies, the veterans ignited the UC Theatre's stage, sounding every bit as emotive as the young band behind emo classics such as "Signals Over The Radio" and "Paris in Flames."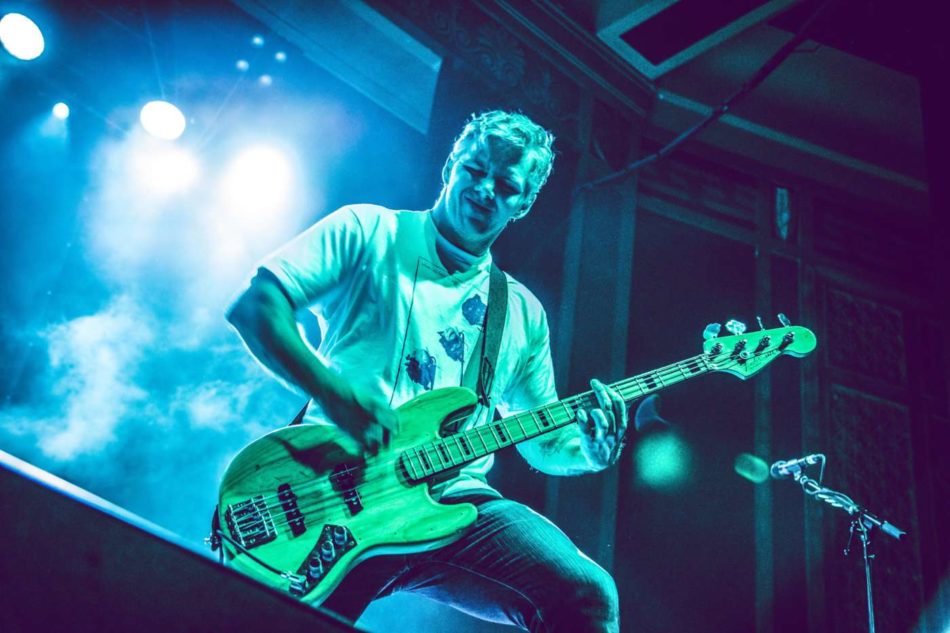 The crowd reacted with exuberance, as if the teenagers crowding to the front had even graduated from diapers when MTV2 first aired the video for "Understanding in a Car Crash." But that didn't matter, because they knew every song, and every word. Witnessing former-hardcore moms and dads singing alongside kids half their age only emphasized Thursday's legendary status — when a band's music is important and impactful enough, it transcends generations.
Throughout the night, the band rolled through years of material, from the depressive dirges throughout Full Collapse to melodic, passionate pieces from No Devolucion. They hardly seemed to need a break — yet, nothing seemed hurried. Every track seemed practiced, fleshed out, and executed with precision. Every member performed in their role with mastery. If they weren't so insistent on reminding the audience of their age in hilarious self-deprecation, you'd have never guessed they ever left.
"I was gonna say we were playing old shit for you all tonight," Rickley exclaimed through a gap-toothed grin, "But then I remembered all of our shit is old."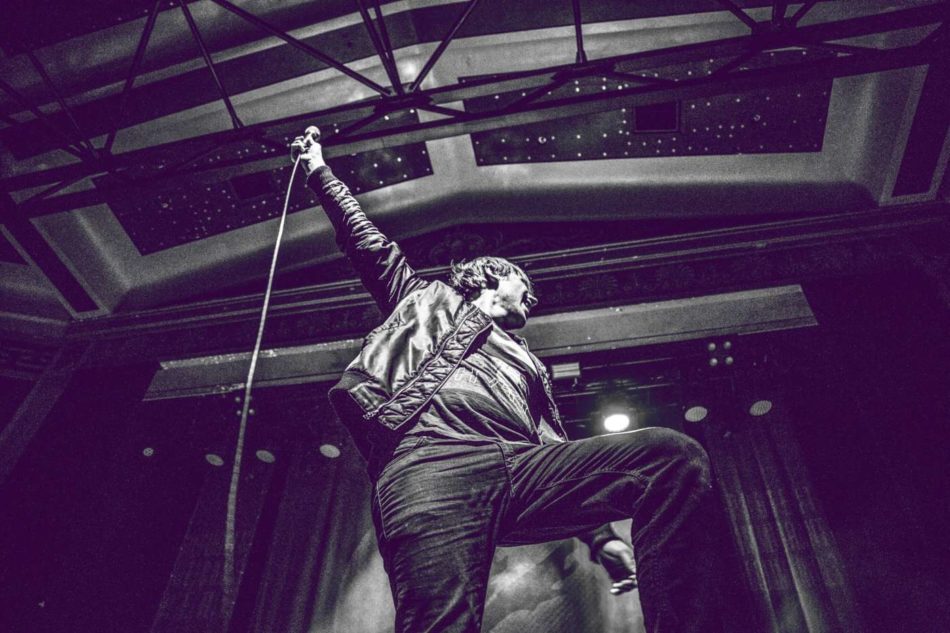 Photos by Sam Jameson
Written by Adil Siddiqee
Comments
comments