The stars collided for a weekend as Peter Hook & The Light, Day Wave, and Hazel English's paths all fell to San Francisco.
After a career spanning multiple decades and genres as founding member and bassist of both Joy Division and New Order, Peter Hook now tours with his band Peter Hook & The Light. In 1980, Joy Division lost its 23-year-old singer, and ended for a time. The surviving members: Peter Hook, Bernard Sumner, Stephen Morris and Phil Cunningham formed New Order with Gillian Gilbert.  Their music, especially potent due to the circumstances behind its creation, allowed them to not only overcome the trauma, but to make dance music. It was dance music that didn't shy away from the heavy and dark, but dance music nonetheless.
Both Joy Division and New Order were critical in defining the emerging post-punk and new wave movements in the 1970s and 1980s. It's remarkable to pioneer one genre. It's a mark of superhuman genius to pioneer two. Still, their influence goes beyond.
A beautiful chain reaction of influence produced two artists operating out of Oakland: Jackson Phillips of Dave Wave and Hazel English. Day Wave draws on the 1980s new wave spirit pioneered by the likes of Peter Hook; Phillips now collaborates with up-and-coming Hazel English, whom he produces for. 
…
One day last summer a friend and I were listening to "Ceremony" by New Order. When it ended, it began to play again. As soon as the vocals came in it dawned on us it was a cover by Day Wave. Since the first accidental play, I've been hooked.
By now you've probably heard the sweet lo-fi grooves of Day Wave blasting over independent radio airwaves. With a handful of EPs released over the last year, Dave Wave shows promise well beyond Phillip's professed amateurism–he's been playing guitar for less than two years.
Day Wave treated a packed crowd to a new song the day of the show, "Wasting Time." Seeing newer artists is special because their setlist is essentially their entire discography. Everyone got to hear their favorite song, making for a happy audience.
I was especially excited to see Day Wave perform their cover of the iconic "Ceremony." The song was written by Joy Division before Ian Curtis's passing and was the first release by New Order after the band reformed. It's a pretty bold move to cover such a beloved song and a risk that pays off enormously. Seeing the song live was incredibly gratifying and especially cool because it pays homage to a band Phillips has repeatedly cited as influential to their sound.
Phillips joked nervously with the crowd, begging for forgiveness in case of any errors because "they're still new at this." Could've fooled me.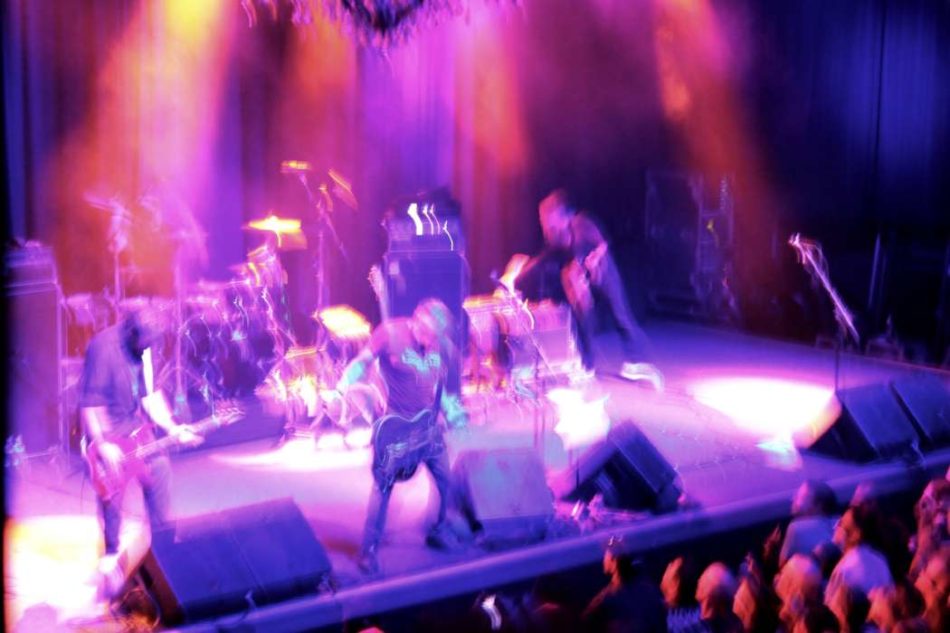 In April, I was casually conducting my weekly survey of upcoming shows when I stumbled upon an announcement for Peter Hook and The Light at the Fillmore in San Francisco. After picking my jaw off the floor I called my dad and told him I bought a ticket. He matched me and I marked my calendar.
My dad hadn't seen New Order since 1987, when he won a radio dance contest for the tickets. He all but spoon fed me New Order from the time I was a sprout, but not until college did I truly understand how incredible and innovative the band was. He mentioned how much better of a performer Hook was this time around. Apparently his stage presence in the 1980s was somewhat unenthused, although it is easy to mistake concentration for apathy.
On this tour, Peter Hook & The Light are playing two albums: Joy Division's Substance (1988) and New Order's Substance (1987). They began with the collection of New Order singles named by Rolling Stone as one of the best 500 albums of all time. For the second night in a row I heard "Ceremony" live, this time by one of the original composers.
Their penultimate song of the first set, "Bizarre Love Triangle," was on every road trip CD mix my dad made and I don't think I could ever get sick of it. It's just too good. Because this was the Substance tour, they played the single version, which in my opinion is the best version.
As I entered my tormented high school years, Joy Division's music represented all the emotions I was feeling–despair, confusion, sadness, anxiety–and I treasured it for that. It was by no means a pretty sound on the surface. Dark, intense and unconventional, Joy Division is an exceptionally polarizing band. This became apparent when many left at the intermission before the Joy Division set. Their loss.
Joy Division's Substance was released a year after New Order's Substance and contains singles and B-sides such as "Transmission," "Dead Souls," "From Safety To Where" and "Novelty."
…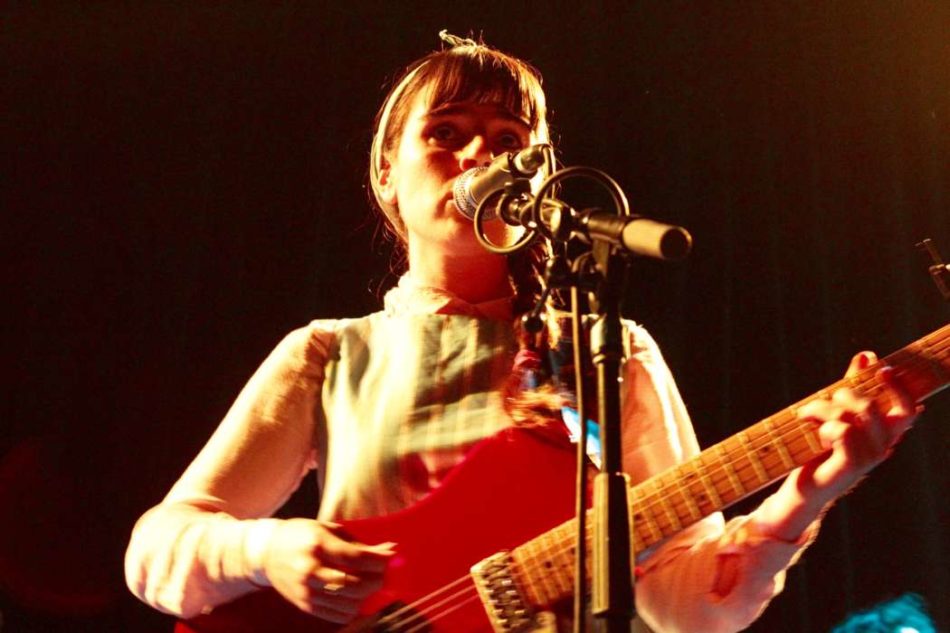 The first time I heard Hazel English's music, I was somewhat skeptical. Her stuff was brilliant, but it sounded almost too similar to Day Wave. It's basically inevitable at this point in time for bands to sound like other bands, especially those with comparable influences. However, there was cause for concern. After further research I learned she is actually produced by Jackson Phillips of Day Wave. It seems he has influenced her quite a bit, but her live set hints she is well on her way to finding her sound.
She opened for Honeyblood, a delightful alt-pop duo from Scotland, at The Chapel in San Francisco. Both acts drew spirited and supportive fans.
Hazel English has found a home in the Bay Area. Moving from Australia to Oakland inspired the release of her five track EP, Never Going Home (2016). She relays her feelings of belonging on the title track: "I'm drawn in/Etched into this/It's part of me/It's under my skin."
Hazel English's music may seem like an oxymoron; bright, dreamy guitars and synth coupled with lyrics expressing uncertainty and anxiety. "All of the thoughts I have negate each other/I keep trying to understand how to make it better/But I can't make it better" she sings on "Make It Better." It then feels appropriate to echo that sentiment in her music with conflicting emotional tones of lyrics and instrumental.
Big things are in store for Hazel English and we couldn't be happier to have her in the Bay.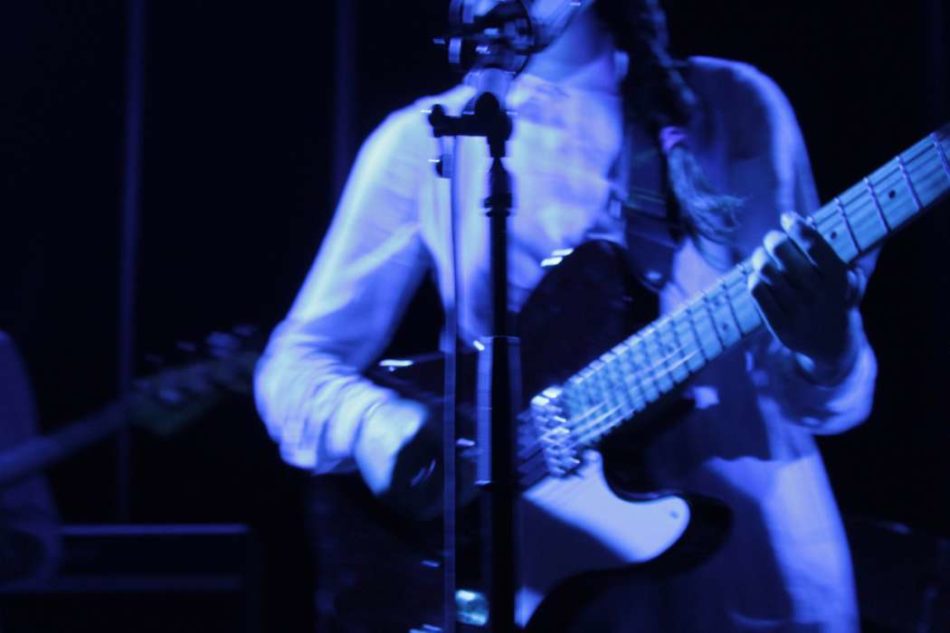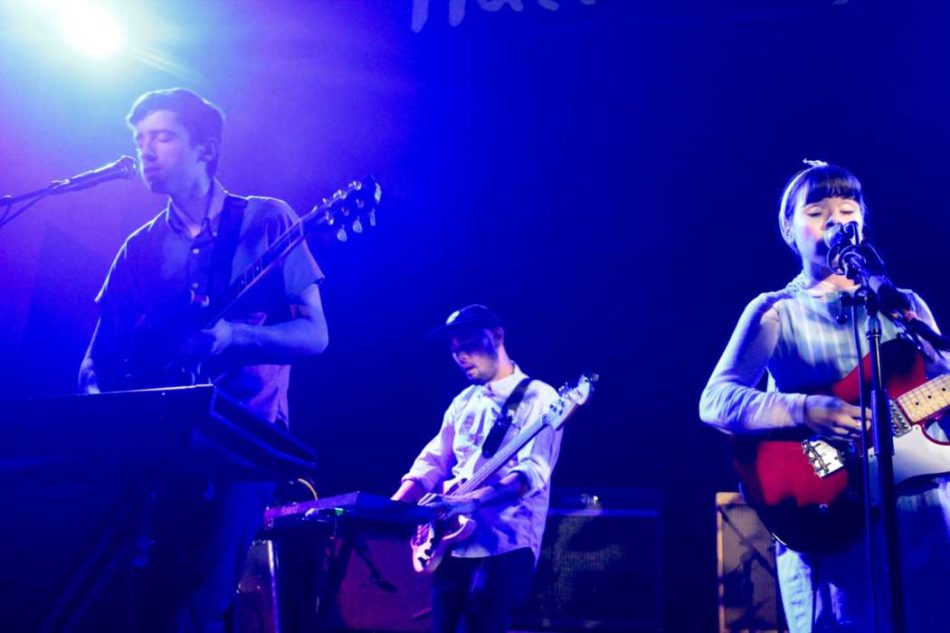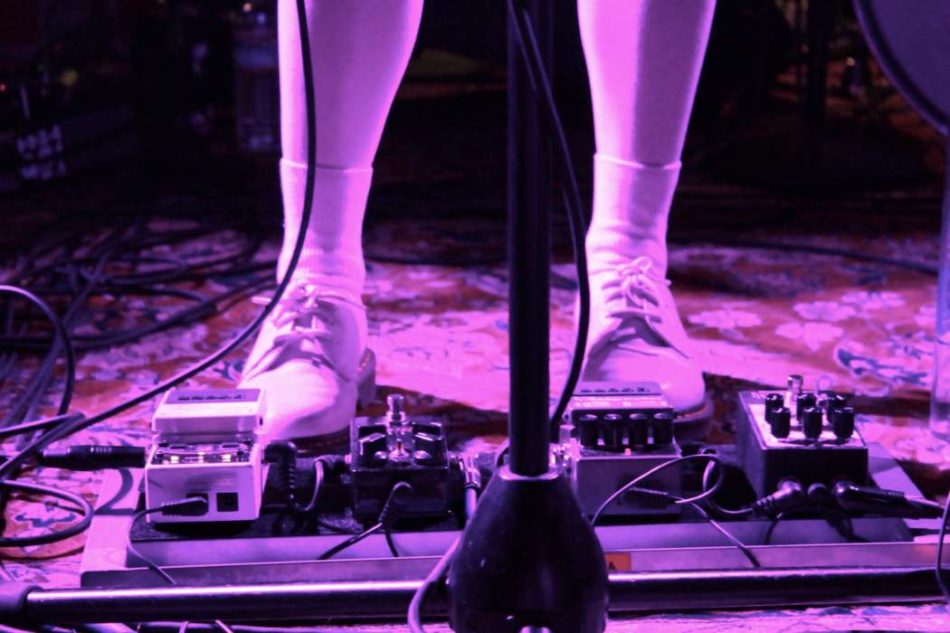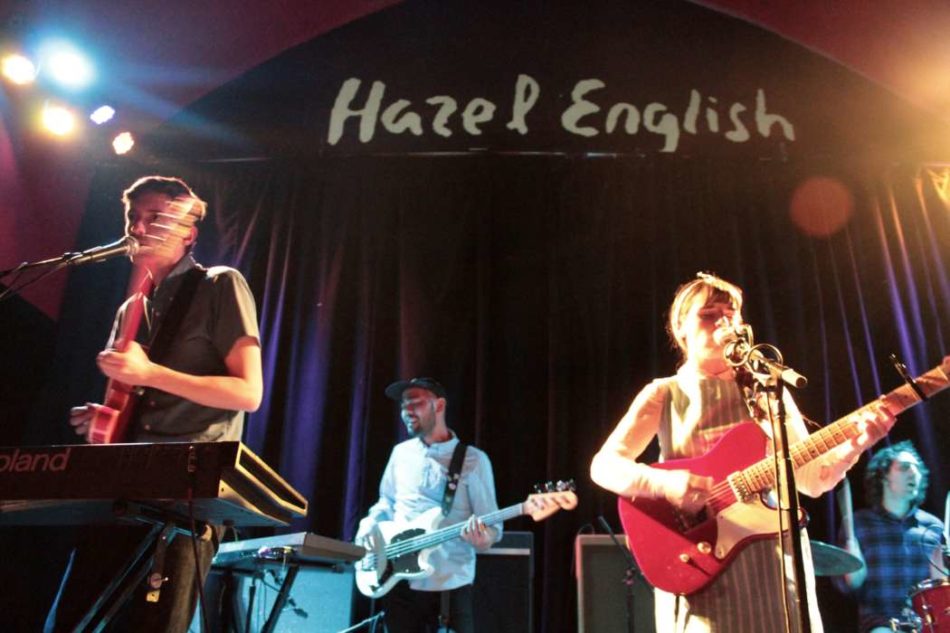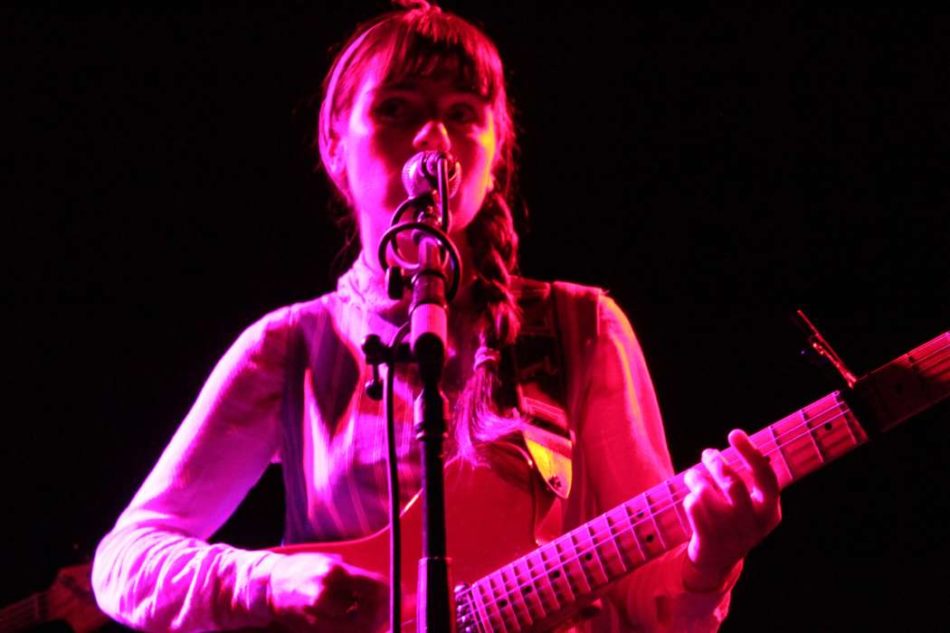 Writing and photos by Ally Mason
Comments
comments