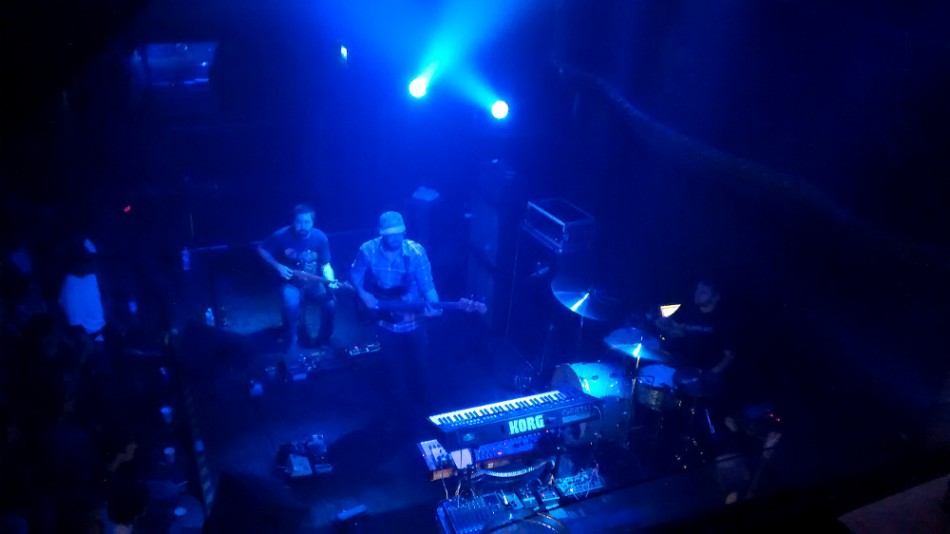 On Saturday, March 21, instrumental post-rock group This Will Destroy You performed at a sold-out Great American Music Hall, filling the venue with their loud, ambient sounds.
The evening opened with supporting act Cymbals Eat Guitars, a four-person alternative rock band from New York City, that surprised with straightforward grooves and turbulent songs. Surely a great band, Cymbals Eat Guitars were simply too overloaded, restless and vocal-heavy for those who came for an instrumental hypnosis; in this sense they unfortunately diverted from the main act rather than serving as an induction to it.
Approximately one hour later, the four Texan guys of TWDY entered the stage and took the crowd on an overwhelming journey covering the vast distance from atmospheric arrangements and beautiful melodies to distorted guitars, crashing drums, and heavy explosions of sound. Their basic recipe was simple: as soon as you plunged into a hypnotic trance and lost yourself in the song, the band built up a wall of sound in front of you that hit like a bucket of ice. The band's silent interplay and mutual understanding of each members' role ceded the spotlight to the sound and allowed the members to disappear behind their music.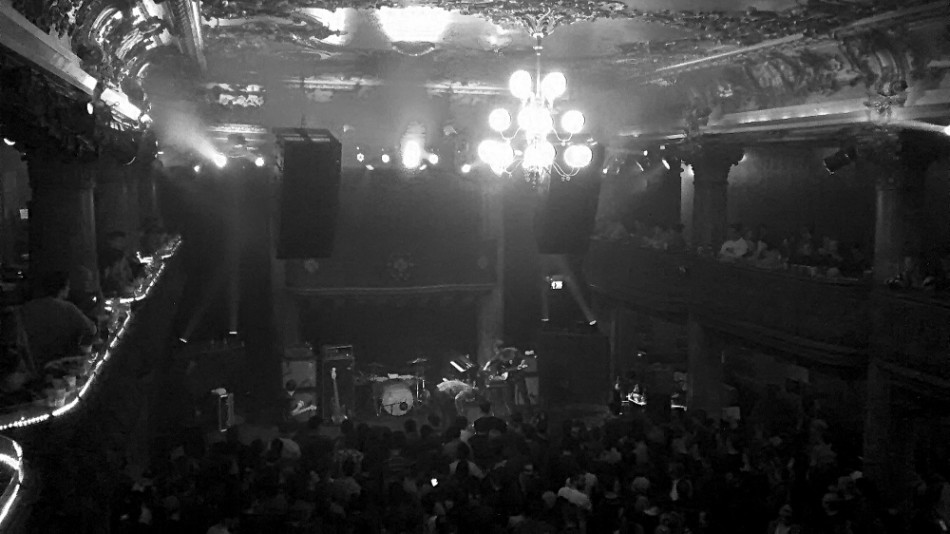 After playing for an hour without addressing the crowd, TWDY broke the silence joking about their poorly attended shows ten years ago and proudly announced that this was actually their largest headlining show ever. It came as no surprise that they broke the record in the Bay Area where, given the lot of dazed patrons standing and swinging to the trance-like music Saturday evening, post-rock's atmospheric beauty seems to have made the genre a stylistic successor to 1960s psychedelic rock.
Much to the concert-goers' content, This Will Destroy You promised to come back to San Francisco soon. For those of you who cannot bear to wait — their next gig is on May 9 at Levitation, a psychedelic music festival in Austin, TX.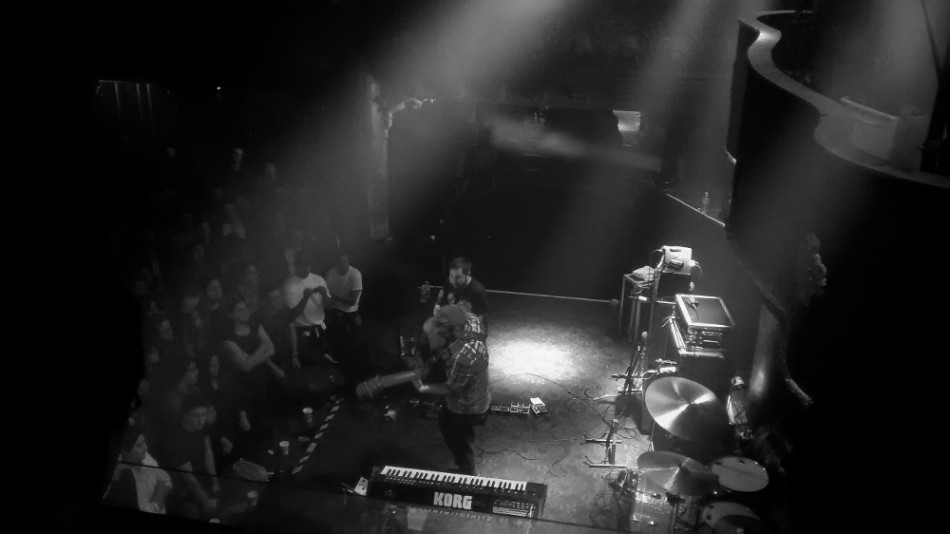 Article and photos by Daniel Meyer
Born and raised in Germany, Daniel Meyer is a current visiting student researcher at UC Berkeley's Department of Sociology. For The B-Side he serves as a guest writer, pursuing his interest in both music and journalism. At night he can be spotted at techno clubs in San Francisco or more likely at (so-called) underground parties in Oakland.
Comments
comments