Oh man. What's up with all the good psych coming from Australia?
Tame Impala, Sunbeam Sound Machine, Moses Gunn Collective, Pond, King Gizzard, and The Babe Rainbow all hail from the mysterious land in the Southern Hemisphere. There are so many more I can't think of, but seriously…what's up with that? Please keep it coming.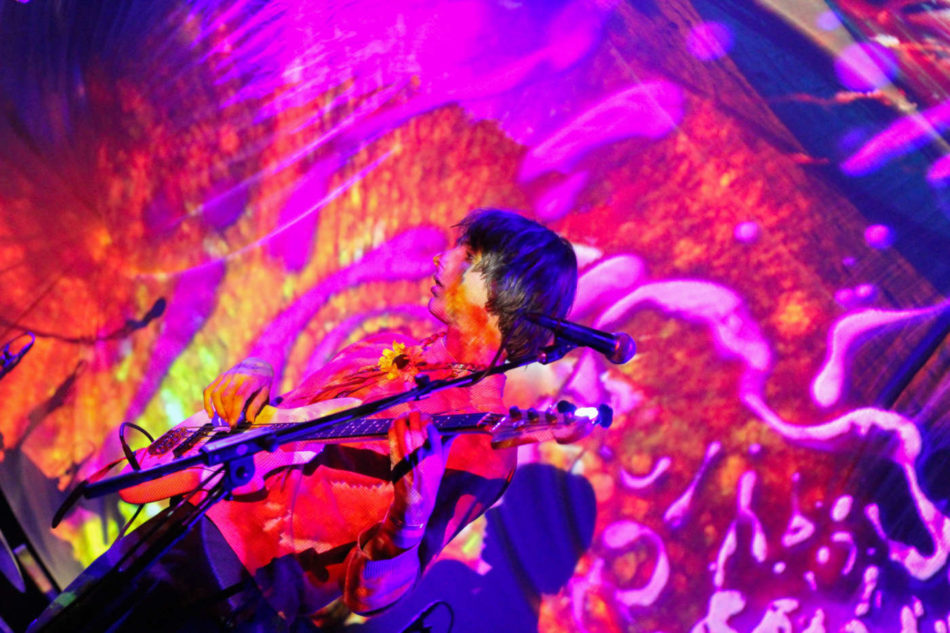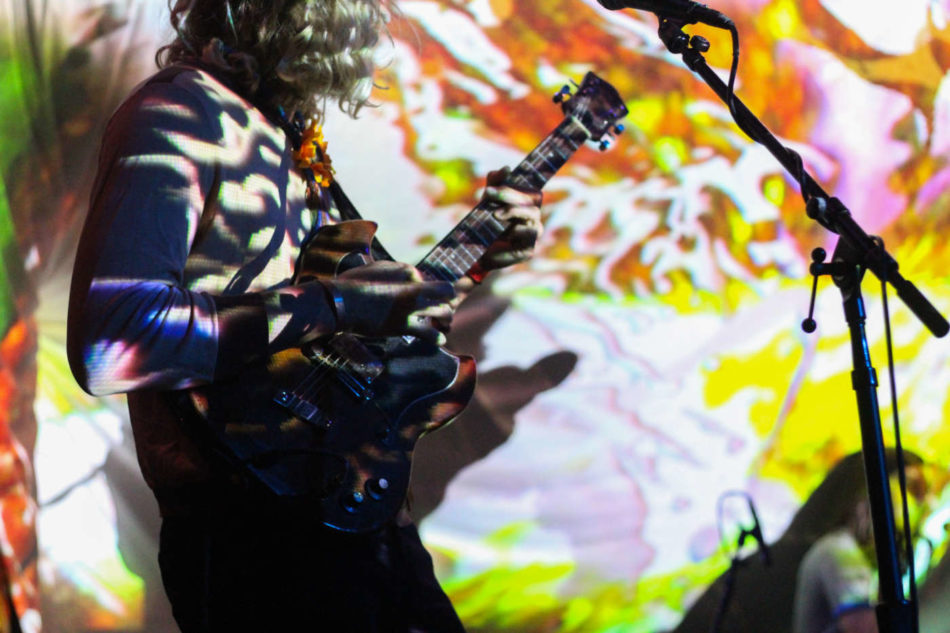 The Babe Rainbow brought their '60s nostalgia vibes to the ornate Great American Music Hall. Accompanied by the analog liquid light show performance of Mad Alchemy, the Australian groovers brought their flavorful tunes clad in sunflower necklaces.
Their newly released self-titled album, The Babe Rainbow (2017), features a more electronic-disco twist to their '60s psych pop/ rock sound, which was heavily reflected in their set. The band actually dubbed their genre as "monkey disco," and it was evident why they did just so.
Lead singer and drummer Angus Dowling put on his knit hat and the band started playing "Monky Disco" from the new album. Once heard by the crowd, feverish excitement and delirious, unimaginably off-beat dance moves filled the pit.
Alongside new releases such as "Sunflower Sutra" and "Peace Blossom Boogy," they played old releases such as "Secret Enchanted Broccoli Forest" (I wish they would have busted out bassist Jack Kool-Breeze's sitar for this one), "Love Forever" and "Planet Junior." They also did a slower rendition on "Evolution 1964," but it never stopped the mix of teenagers reliving the past and baby boomers trying to stay youthful from flailing their bodies around.
They ended with "Johnny Says Stay Cool,"—a real sweet disco jam.
"Bye, Baby." Angus closed the set on behalf of the whole band and The Babe Rainbow was out.
Article and Photos by Bianca Lu
Comments
comments