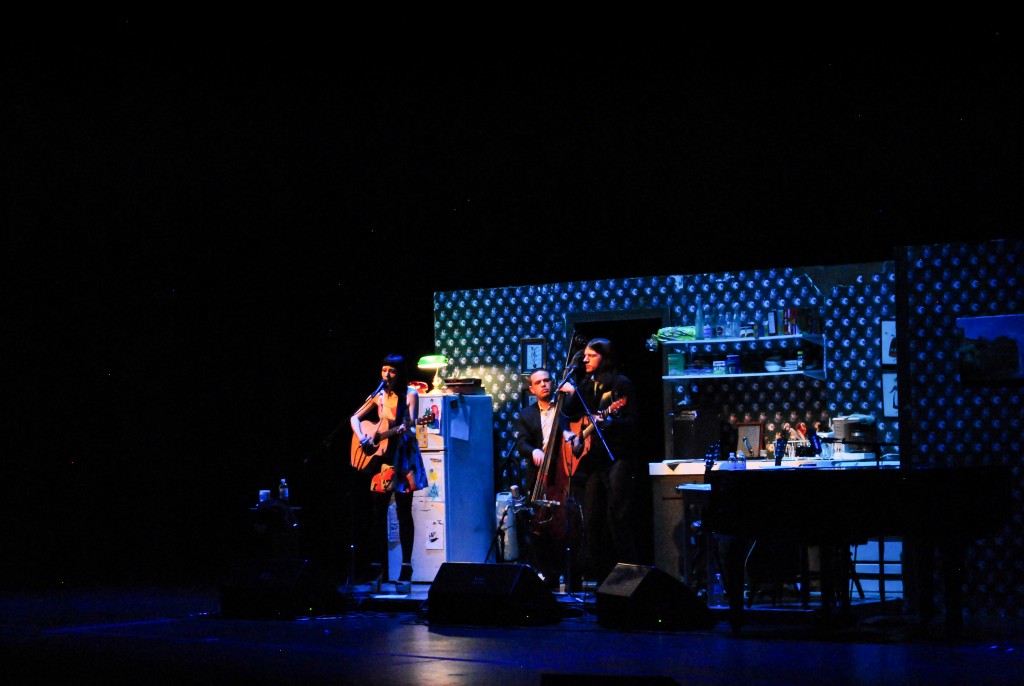 The list of people qualified to cover Elliott Smith's prolific discography is short. The honesty and blatant realism his songs drip with are not easily found among other artists, much less ones performing songs that aren't theirs. Smith, who struggled with the consequences of a troubled childhood and drug addiction for most of his life, committed suicide in 2003 at the age of 34. His music, known for his characteristically whispery voice, deceptively simple guitar work, and at once despairing and hopeful lyrics (though poetry is perhaps a better word for them), still holds a prominent place among the most sophisticated acoustic songwriting of its time.
Musicians Seth Avett and Jessica Lea Mayfield both carry Smith's sense of authenticity, a dedication to delivering unadulterated emotion, in their individual careers. Avett, a member of acclaimed Americana band, The Avett Brothers, and Mayfield, each have a long relationship with Smith's music — Avett's began in a college dorm room in the late '90s, while Mayfield's started a decade later as a teenager, when an older boy otherwise lacking musical talent played one of Smith's songs for her. The two have long been friends and collaborators, and the idea for a record of Elliott Smith covers came about naturally after they realized they were both fans of his music, particularly his later work.
Their concert was set up in an old-timey way reminiscent of the radio show A Prairie Home Companion. The pair, as well as string bassist Paul DeFiglia (a touring member with The Avett Brothers), performed standing in a stage set of a kitchenette, complete with a worn wooden dining table, photographs clipped to a refrigerator, and shelves lined with canned food and mason jars. They began with "Baby Britain," and proceeded to scatter their set with songs of Mayfield's and others including Bob Dylan, Neil Young, and The Beatles.
With voices steeped slightly with a Southern drawl, they charmed the audience with bits of conversation between songs. Mayfield's shy, but thoughtful introductions to her own pieces and Avett's casual jokes and polite "thank y'all very much"'s had the audience's rapt and adoring attention.
With no percussion on stage (though you will find it on the album), Mayfield and Avett nudged the audience to focus on a clean, minimal delivery of Smith's music. DeFiglia's bass anchored every song, while Avett showcased his deft fingerpicking (familiar to any Avett fan) between verses. Mayfield's voice had the same quality found in her solo work — dark, and borderline apathetic, it focused on subtle passions. Every harmonic and instrumentation choice was so carefully arranged, the emotion of Elliot's words as if they were Avett's and Mayfield's own.
Listening to each line, it became more and more difficult to imagine that they hadn't shared in Smith's experiences, spoken to him, or at least deeply related to him — right then, we were one and the same under Elliott — fans and appreciators.
Article and photos by Kavitha George
Comments
comments