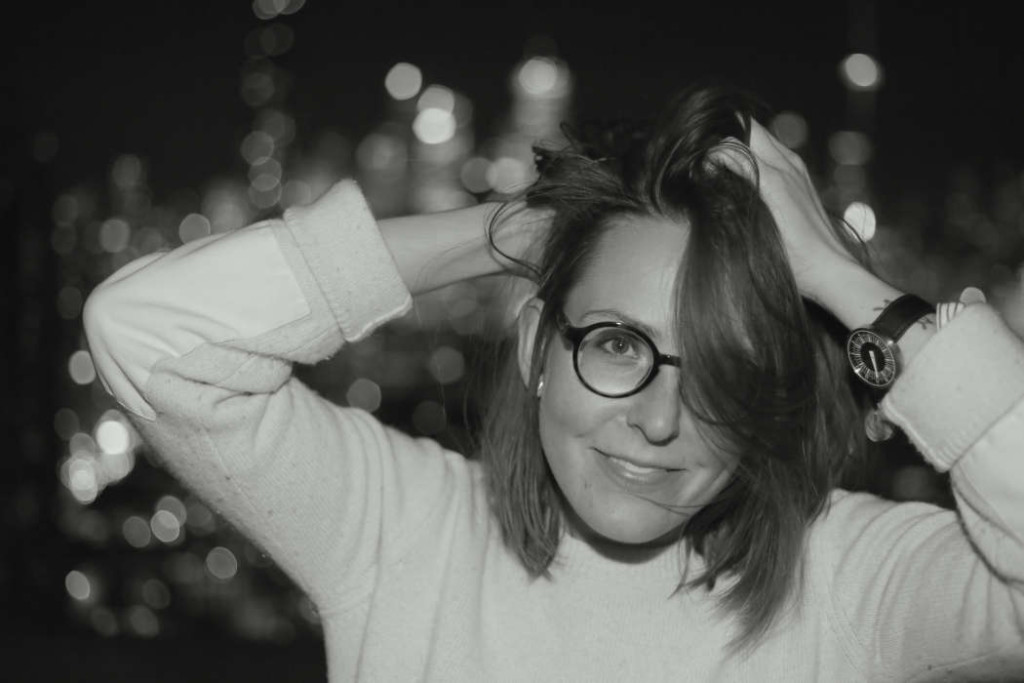 Bass ostinati, a healthy dose of polyrhythm, and the acute feeling of it all existing within a foxhole best captures Maya Postepski's new record, Progress, out 10/16 via Paper Bag Records. Writing and producing solo, Postepski describes Princess Century as "all of the stuff I'm not supposed to do with Austra that I do in my bedroom secretly." The moniker is one of (at least) three that we know of: her others include Austra (with Katie Stelmanis and Dorian Wolf) and TR/ST (with Robert Alfons). So it's no surprise with this upcoming release and Austra's growing popularity that Postepski is not as active with Alfons.
She confessed to VICE's Melody Lau earlier this year that she was unnerved by the thought of performing solo at SXSW and that Austra stems are often borrowed from Princess Century material. We thought the percussive synth on "Sunrise 101/Last Disco" sounded familiar; it can be easily identified in or matched to "Huulu," released on Austra's 2014 EP, Habitat.
It's a good syncopated beat — one distinctive enough to remain in memory. Postespki is, too, charmingly intriguing as a person. ("All of the creation of every track was improvisation; I try to really embrace the idea of being in the moment. I hope people like it," she tells AU with a self-conscious chuckle. "I would like to perform more in weird spaces.")
By situating herself sonically between Fischerspooner and Nicolas Jaar on Progress, those weird places could very well be dimly-lit chambers: art spaces or community basements. The record's nine tracks are minimal with enough build-up and forward motion to propel a subterranean dance floor for hours.
It opens strong with a gnarly darkwave synth ("Bros vs. UFOs"), reminiscent of older, more industrial Princess Century material. A brisk groove breaks into two around the five-minute mark; creating friction with a short-lived hemiola. Despite Progress starting darkly, some brightness escapes at its heart; the hopeful mid-album "Sunrise 101 / Last Dance" is followed with an airy reprieve ("Rose"). Titular word-painting on this record is clever and hard to ignore: Postepski suitably dubs a waveform, slow-changing track later in the album "Fata Morgana."
With attention to detail, "Domestic" capitalizes on a series of pitch adjustments, to generate a tunnelling effect. It's about as deep as Progress will take its listener. But sometimes, the mesopelagic zone serves as the false bottom: "Tokyo Hands" is a choice stand-out track, ensnaring any percussion enthusiast in an isolated echo-ey trap for its first movement before more tonal percussion, a bass, and synthesizer join the party at its halfway mark.
Utterly captivating without a spoken word, Progress follows organically Princess Century's debut record Lossless (2013) and interim EP Lossy. Stream it now via Brooklyn Vegan.
Article by Joanna Jiang
Comments
comments