It's hard to explain the type of music Colorado-based band On Repeat makes. You could use the words "alternative" or "indie" or "rock" or even "alternative indie rock" but they don't really encapsulate what On Repeat's music is. I could tell you they remind me of Death Cab for Cutie or The Decemberists or Rooney, but it's not the same as just letting you listen to On Repeat's work in all its glory.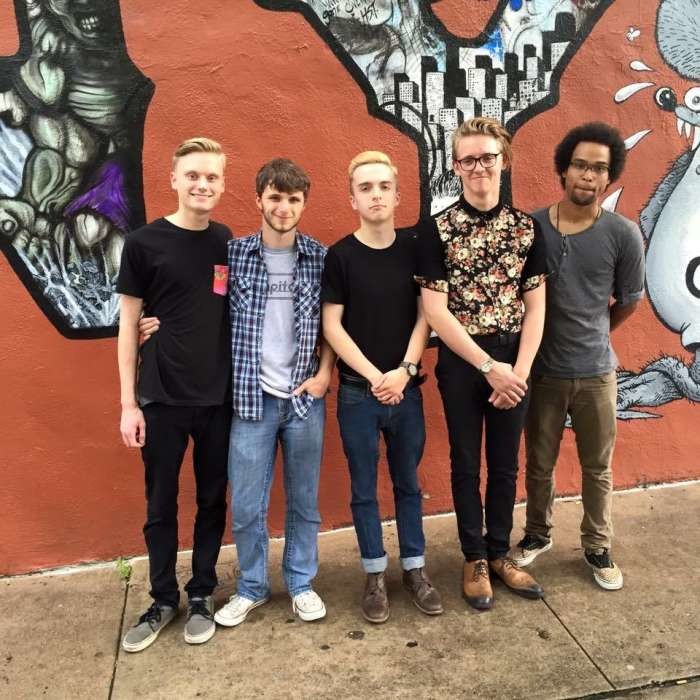 After releasing their debut EP The Mighty Unkind (2015) almost six months ago, the Boulder duo of Blake Britton and Jack Lamos came back on the scene this week with a brand new single titled "Minus." Unlike their previous releases, this single also includes a third writing credit to drummer Trevor Heins, which might be the reason the song seems to be much different from the band's previous work. As explained by Lamos, "I think it was just a nice break from what we usually do and it was awesome to get Trevor in on the fun. I think this is definitely the style that we're going to try and pursue."
That style seems to be instrumental focused, but "Minus" retains vocals in a way that they aren't drowning underneath the guitar riffs and percussion hits.  Unlike the previous EP, the single seems to be much more somber, more serious.To start, a minute-long vocal-less intro
keeps the listener feeling nonchalant yet highly invested. The lyrics are raw and genuine, each word meshing into each guitar note almost poetically. Not only does the single work as a stand-alone track, it also shows the upcoming potential of the band (who have yet to confirm a second EP).
While it is easy to want to compare this band to another one, or try to explain how similar their sound is to a specific song, or album, or genre, there is an original sound here that is unique to On Repeat. Maybe it's the Colorado air.
Stream "Minus" and the rest of their work via Bandcamp.
Article by Leka Gopal
Comments
comments