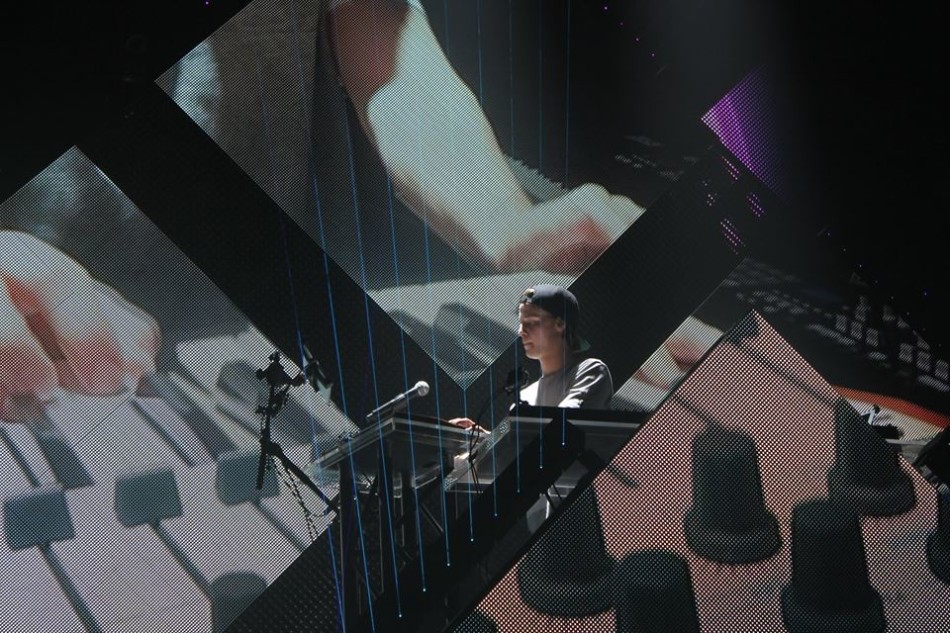 Norwegian boy wonder Kygo set forth on his Cloud Nine Tour starting in none other than the great city of San Francisco at the Bill Graham Civic Auditorium two Thursdays past.
The night featured a list of consistent hits. For an artist without so much as a released EP, he managed to play a substantial set, rattling off multiple well-known singles such as "Coming Over," "Here For You," and "Cut Your Teeth." Kygo also preformed two more new songs and some remixes of popular songs such as The Weekend's "Often" to further drive the crowd's yearning for more.
His set was heavily supported by all the extra features and effects that accompanied his music. Throughout the show, lasers covered the skies, beach balls flew all around the audience, flames and fog shot from the edges of the stage, streamers and confetti dropped down, and an array of four giant diamond shaped screens ran graphics silhouetting Kygo. Along with effects, Kygo brought out accompanying artists on his tracks like "Stole the Show," "Stay," and even an orchestra to end the night with "Firestone." All this, while Kygo sat high on his keyboard occasionally interacting with the crowd, which took away slightly from the performance as it became more of a recital with more effects than you need for tropical house.
Kygo is off on to finish his tour, ending with a month of shows in Europe.
Article By Arnav Chaturvedi
Comments
comments