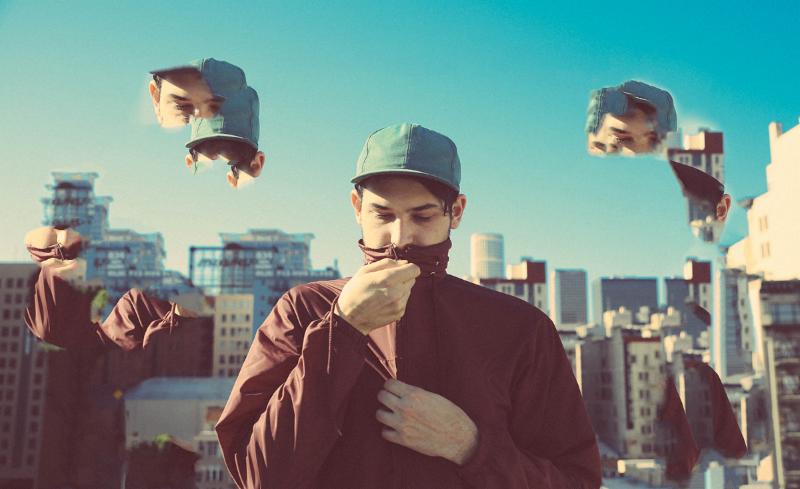 Although ISA (2015) is Kodak to Graph AKA Michael Maleki's debut album, the Florida native is far from inexperienced on it. With an accompanying tour starting later this month, Kodak makes a bold entrance on ISA with complex synth lines that are reminiscent of other more ambient electronic artists but with fat beats that hark to hip hop-oriented influences, sometimes juxtaposing both on the same track.
Describing himself as a "Florida-to-LA" producer, Maleki presents a very diverse album, with quiet tracks that conjure images of majestic landscapes devoid of human influence to thumping basslines that seem to resonate with the pulse of the modern city. Perhaps the most demonstrative of this trait and one of the highlights of the album is "IAMANTHEM," a track that possesses a lurching bassline and a relentless tweeting that pushes the vocal sample "ride around in them twenty-fo's" as if it were a threat. Despite oozing swagger and the kind of IDGAF attitude that is nearly ubiquitous in conventional hip hop, this very track then closes with a pan flute.
Clearly, Kodak to Graph doesn't take his inspiration from just one source. "Limnetic" has a steady crunch that sounds like the strike of a boot on a gravel path, "Floating" has what sounds like mallets or xylophones. ISA also has divided hi-hats and reverberant bass that sound like they came straight from a trap beat. Done poorly, the album could have sounded like an incoherent mess, but Kodak to Graph manages to blend the two perfectly with no one aspect overriding the other, a testament perhaps to his producing experience.
"Fake Murblock," the other single from the album, sounds like a Boards of Canada song at first, with soft chimes and indistinguishable vaguely human sounding samples. Then, a sudden drop reminiscent of Lunice and HudMo duo TNGHT occurs, chanting and clapping included. It all makes for a very unique sound that few other artists can compare with.
Despite all the moments of chest-rattling bass, the album is filled with its fair share of quiet tunes, as if to calm the listener down after a night out with the album's bangers. The way the album is laid out, it's very clear that it was meant to be listened from start to finish, shuffle be damned. There is a clearly defined beginning, middle, and end, and the album as a whole benefits from this unity in vision.
When an album tries to be ambitious and incorporate disparate genres, disappointment sometimes results. With ISA, that unfortunate pitfall is avoided and Kodak to Graph somehow manages to make it work with a unique debut sound.
ISA is out March 10 for free download; get it here. Maleki will be at 1015 Folsom April 30.
Article by John Luan
Comments
comments