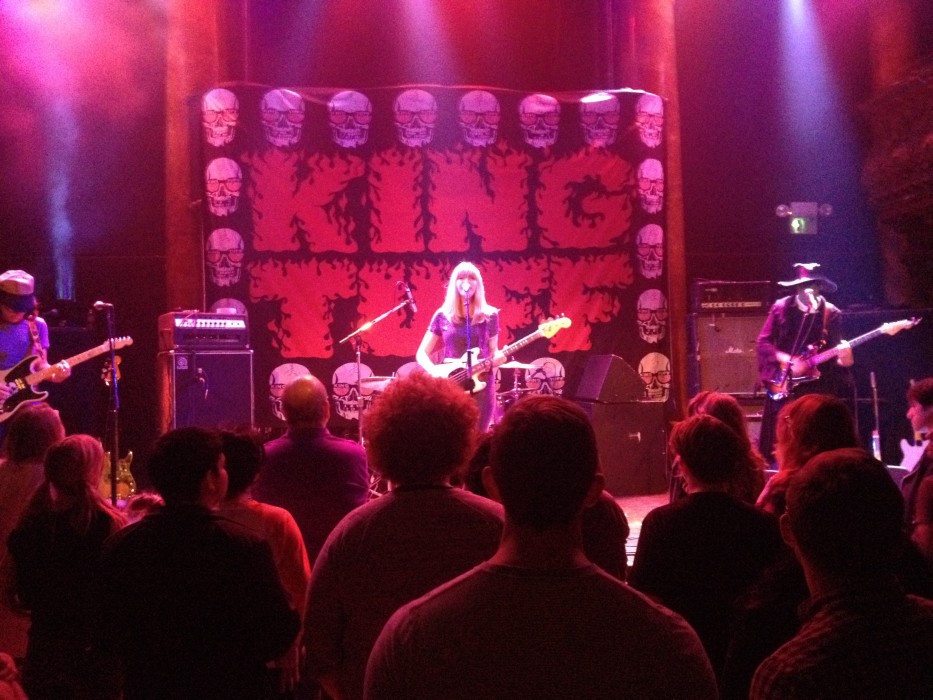 Kyle Thomas, aka King Tuff, visited Great American Music Hall last week with his power neo-garage pop (or what you will), bringing surf-pop sweetheart Katy Goodman as La Sera on his team. Not surprisingly, Wednesday was a night of gritty rock 'n' roll and slick solos.
After a solid warm-up by Goodman and her supporting band, King Tuff started with the title track from his new album Black Moon Spell. It was rough, but lovely. He dedicated his next song, "Freak When I'm Dead" to San Francisco, calling it "the city full of freaks." Local city boy, Garrett Goddard, kicked it behind the drums, but there were a couple of instances when the band was slightly off time.
"If we tell you Gary's address, will everybody go there after the show?" Thomas asked. The audience laughed as a confirmation. Goddard smiled, though he did not seem to be too enthusiastic as he shook his head at the thought. "We want hugs though," Thomas offered apologetically.
The night's definitive climax was "Bad Thing." People were finally dancing at this point — giving energy back to the stage and generating some positive feedback between audience and performer.
Magic Jake's whistling solo kept relations hot, but we never really got as excited as we would've liked. This was the same night in which the San Francisco Giants found victory at the World Series. Thomas dedicated "Anthem" from his eponymous disc "to the motherfucking San Francisco Giants."
Despite the celebratory vibe and general euphoria in the room that evening, the band never really got us off. As raw and uncompromising as King Tuff and his band were, we stood our ground as they finished the night with their encore, the 2012 hit, "Alone & Stoned."
King Tuff almost sounds better on recording than he does live; it seems like the songs lose a lot of their original, garage sound during a live performance, and one can't avoid the feeling that things sounded borderline tacky at the Great American Music Hall.
At the same time there is a charm to it — it is kind of kitsch. The grandiose, glam, garage sound is almost so tacky that it becomes cool again. While some may prefer the more chill, lo-fi sound on the recordings, King Tuff and his band are definitely a bad-ass, gritty rock 'n' roll group with an amusing live show.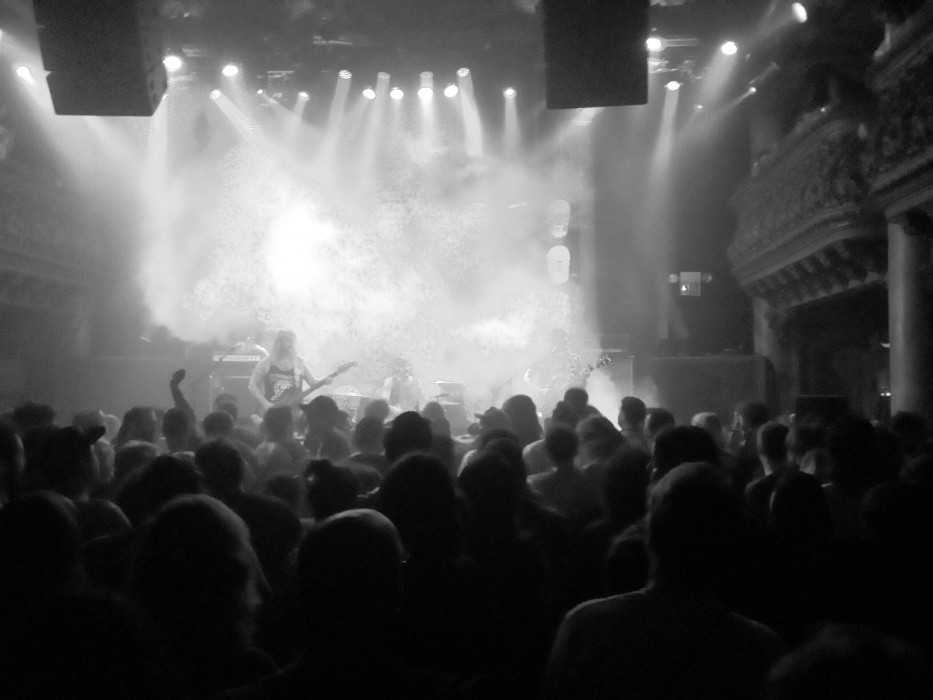 Article by Ane Skjoelaas
Comments
comments