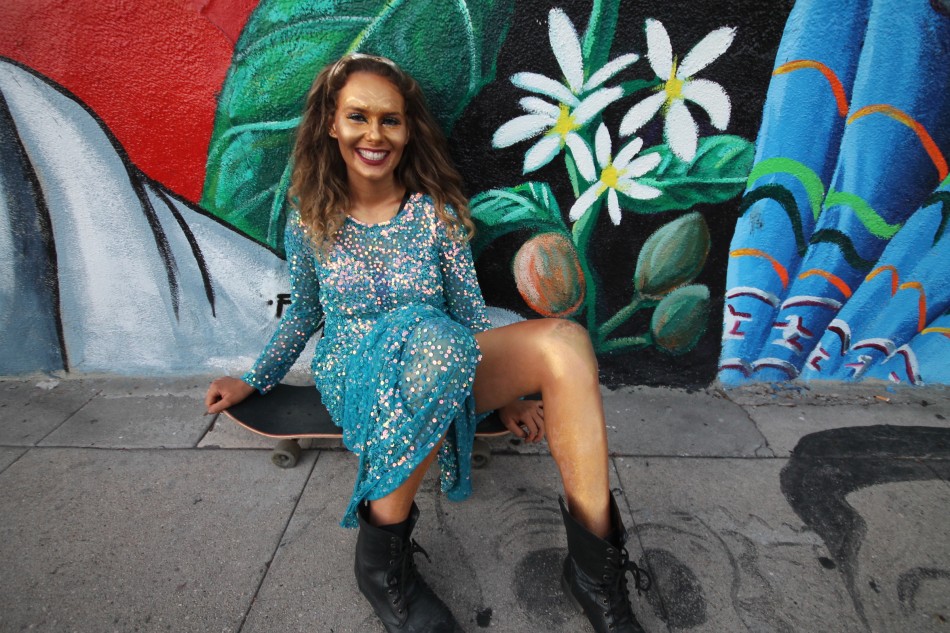 Each track on Orange County-native Jessie Jones' self-titled debut album is an uninhibited collage of unexpected instruments, vocal styles, and beats. The album channels what could loosely be considered a 1960s psychedelic pop vibe, but what might be better described as a collection of musical textures picked up from various regions of the world and stitched into eclectic quilt of self-portrayal.
Bright harmonies — the vocal equivalent of cotton candy — float over music box-like pop melodies and beachy basslines early on in the album. "Prisoner's Cinema" is an atonal instrumental adaptation of someone kicking down a sidewalk, as Jones discusses light and dark as well as angels and devils between ghostly interludes. The quick tempo of "Quicksilver Screen" feels like an accelerated homage to Pink Floyd's "Comfortably Numb" – a cheerier, slightly ironic tribute, with alien synth tracks and the same vocal intonations as Roger Waters'. "Lady La De Da" works in reverberating, other-worldly sitars reminiscent of later Beatles releases. Throughout, Jones' deceptively girlish voice whispers, shouts, coos, and howls as the album progresses, working over thoughtful and, at times, fatalistic lyrics.
Jessie Jones is the perfect listen for when clearly defined genres no longer cut it. Whether you're looking for a spark of inspiration or just something that's never been done before, this is your soundtrack. The album is out June 24 via Burger Records.
Article by Kavitha George
Comments
comments