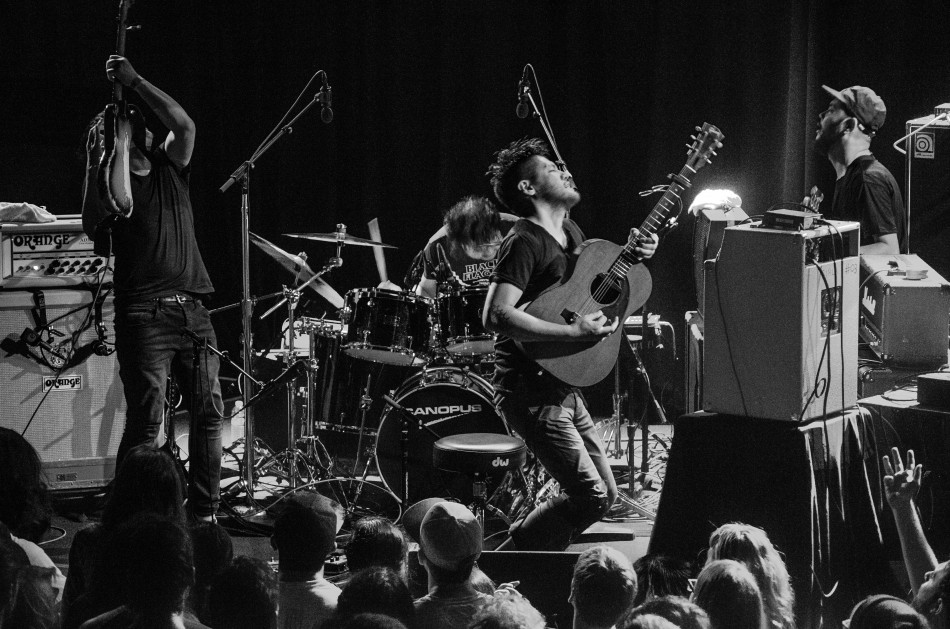 Calculated drumming sprees and emotional faces only begin to describe toe at The Independent Friday July 3. In a line that spanned two blocks for entry to the venue, many braved the light San Francisco drizzle to see toe's second stop on their North American tour. Show-goers were greeted with a set by StarRo, a Japanese-born DJ who specializes in ambient house. toe remixes made up much of his well-received set.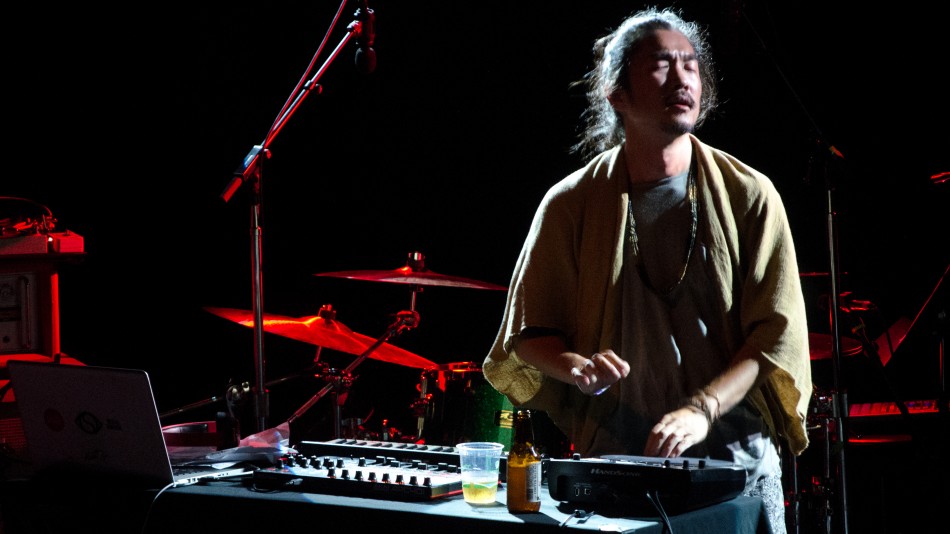 Shortly after and without introduction, the headliners welcomed the crowd with "I Dance Alone," a piece that echoes with a sense of loneliness. Their instrumentals carried this mood through the evening, ironically complementing the venue's sense of community. Throughout the crowd, we heard whispers of admiration — "Wow, this is so epic!" one concert-goer said to her friend. And between songs, some folks would even scream Japanese phrases to toe such as "sugoi desu ne!" (That's cool!).
toe's synergy was impeccable, but the band maintained prowess through drummer Kashikura Takashi. Takashi's finesse on the drums was complemented by his obvious facial expressions throughout the set; he seemed as though he was getting lost in the music more than the members of audience themselves.
Highlight performances were "Kudoku no hatsumei" and their praised "Goodbye." With a lack of lyrics in much of their music, many of the show-goers simply hummed to the tunes, adding to the ambient atmosphere.
The night closed with a three-song encore after the packed crowd demanded it — and toe left humbly only giving many thanks in both Japanese and heartfelt broken English.
Article and Photos by Edfil Dulay
Comments
comments