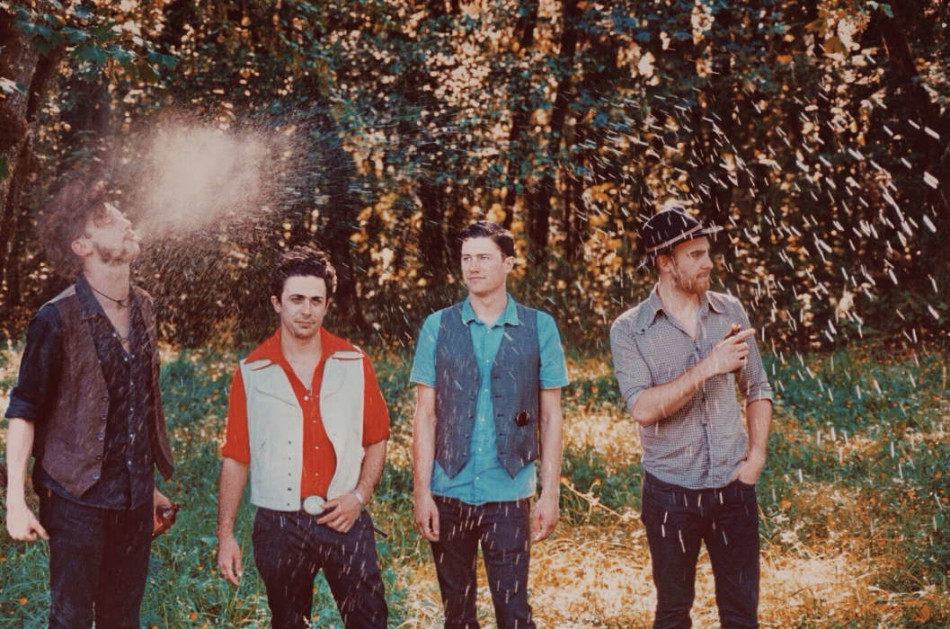 The winds of change sweep across San Francisco's Mission District once again as Valencia Street's renowned Elbo Room prepares to shut its doors for good come January.
Luckily, San Francisco local outfit Hungry Skinny is gearing up to throw one hell of a party at this historic site on Saturday in anticipation of the release of their self-titled debut. Highlights from the album include single "Hot Dang" which features a ridiculously whimsical and entertaining music video and the equally unique "John Wayne's Teeth."
Hungry Skinny presents a contemporary interpretation of classic rock and roll with a sound that lights a fire under one's feet. Combining rockabilly beats with call and response vocals and mirrored guitar parts, each track moves like a stream train coming down a mountain. Hungry Skinny is a refreshing reminder of the good ol' days where the production of music was simpler and each constitutive part can be easily sifter out of the mix. The brooding and raspy vocals of front man Garrett Riley meet with the infectious and punchy rhythms of drummer Ty Thorpe to hook the listener and drag them into a dance-filled fervor and contemplative wonder at every turn of the track.
Hungry Skinny will be accompanied by the likes of Hibbity Dibbity, Strange Hotel, and Air Surgeon. The event will feature live art by Edo Escobedo and on-site screen-printing of Elbo Room T-shirts. Saturday night's cover is $10 and the show is 21+.
Article by Conner Smith 
Comments
comments