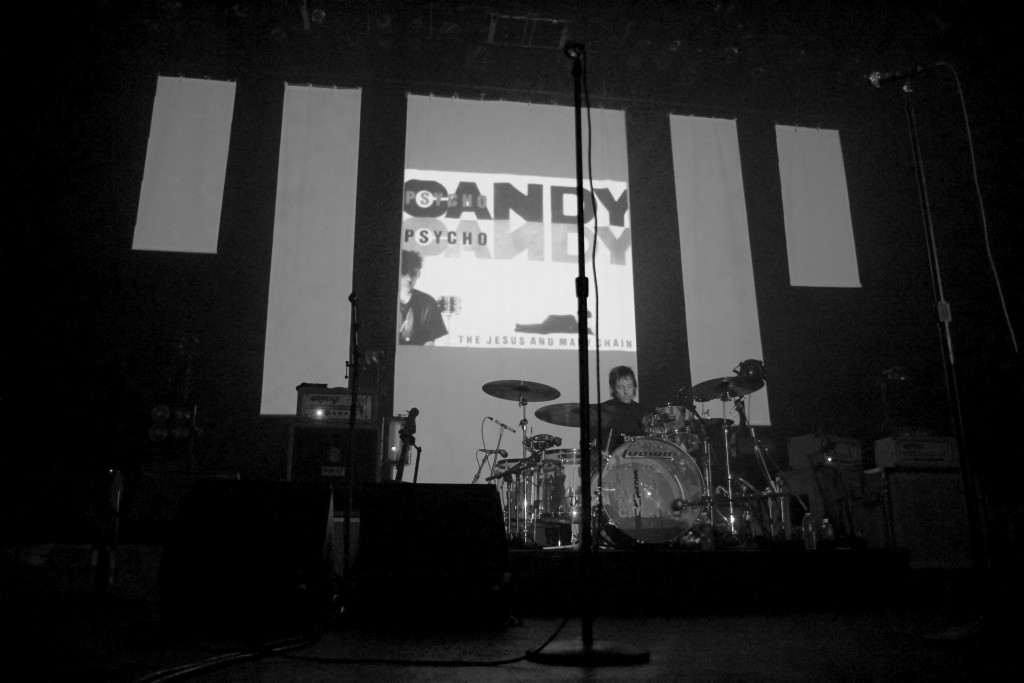 Scottish post-punk legendaries The Jesus and Mary Chain recently celebrated the 30th anniversary of their 1985 debut album Psychocandy with a string of tour dates throughout the UK and US. To end their US stint, the band stopped by the Bay Area for a two-night performance at San Francisco's Warfield. The set began with a crowd-pleasing variety of songs from their later albums, opening the much-awaited evening with Darklands' "April Skies" before the band continued the second half of the night with Psychocandy live from beginning to end.
After the completion of their 8-song opening set they headed off stage to prepare for the finale of the performance, allowing for a buildup of excitement from the audience in their absence. As the drumbeats of Psychocandy's opening song and hit single "Just Like Honey" rang out through the darkness, the lights indicated the end of anticipation. The band invited Aimee Nash of opening act The Black Ryder to accompany The Jesus and Mary Chain vocalist Jim Reid for the song's female backing harmonies.
As he's done since the band's 2007 reunion for a range of festival dates, Jim Reid conveyed Sunday evening the musical legend of the UK's 1980 post-punk scene to a present day audience. His vocals converged with the audio feedback and distortion work of guitarist William Reid provided an indistinguishable tone across songs that reverbated throughout the room.
Although The Jesus and Mary Chain are considered legends of a past era, audience members of all ages gathered together to celebrate the legacy of Psychocandy's history— indicating that a legacy of the past isn't limited exclusively to a past generation. The performance fell short of the notoriety and eclectic stage presence the band once shared in their early days, but nevertheless displayed that the name they once established was still able to continue in a more modern-day glory.
Article and photos by Patricia Villon
Comments
comments