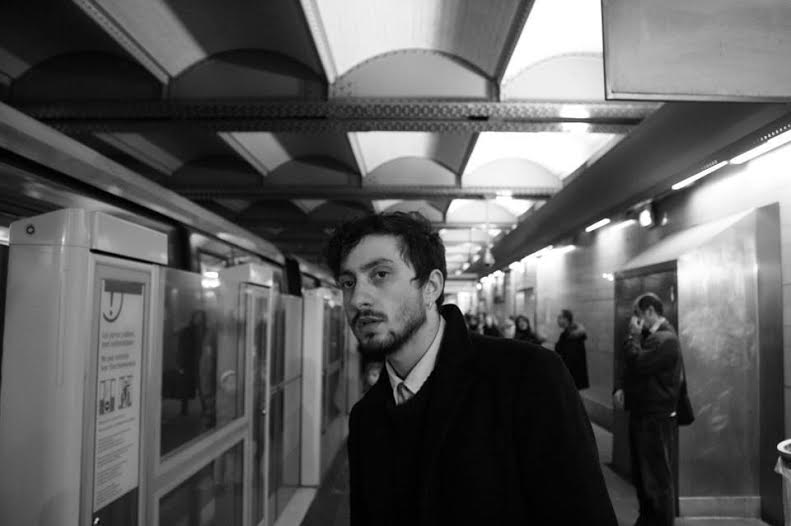 Georgia-born Gacha Bakradze spent three years collecting his upcoming debut full-length, but Send Two Sunsets sounds stunningly effortless. Central to its nine tracks is instrumental melody. Distinct lines stream through the record in a mix of guitar, synthesizer, and guest vocals from frequent collaborator Natalie Beridze, but each track is built upon a single dominating motif. The record follows the mononymous producer's 2014 EP When the Watchman Saw the Light and other distinct releases under the moniker Winter Flags and Gacha's surname Bakradze.
Like the title of its third track, Send Two Sunsets is an aural bliss. Case in point is a swirling ostinato on "Duras," out from which weaves shimmery diatonic fourths, falling then rising, building temporary walls over the existing waves. Unlike the others, this track is consistent, insofar as it is without destination, ending anticlimactically as each harmony drifts away into the distance.
If that doesn't float your boat, there's lyrical material like "Waterfall." The lead single features soft female vocals from Beridze, calmly describing a serene apocalypse: "blue and grey / sunset in waves / the world's ending." Again, there is little sense of urgency in this six-minute movement of pleasant synth washes and muted percussion. Similarly, "Bliss," also featuring vocalist Beridze, is quietly majestic with a minimal three-step bass line, staccato guitar. "Don't / stop / falling," she whispers at its end.
Aforementioned "Duras" serves as an instrumental interlude keystone track to "Send Two Sunsets." Here, Bakradze and Beridze deliver a plea that any naïve dreamer (or photographer) can relate to.
Easily the most recognizable intro, however, arrives in the form of lead single, "Let Me Love You," which samples 1985 R&B hit, "Oh Sheila" by Ready for the World. It's a tasteful edit, barely — if at all — coming into conflict with the comfortable haze into which Bakradze puts his listener. It doesn't hurt to draw a comparison between this record and Caribou's Our Love (Merge, 2014). Both are represented by a colorful, passively trippy album cover, feature a single vocal collaborator, and both have deep ambient electronic tendencies. This puts Bakradze in the ranks of our good man Snaith. If we may speak so subjectively, Gacha, though less senior on paper, is there.
Finally, and as if to enter his final words, instrumentals "Street Talk" and "Blue Distance" disrupt the pace set by the preceding seven tracks, finishing the record on a funkier, jazzier note. "Some of the tracks were recorded when I was just starting to make music and some are new songs with a more improvisational process behind their creation," he explains in a press release.
Moments like these — melodic pronunciation alongside the presence of Beridze on nearly half the record — appear to sign the producer's departure from his pure ambient sound on prior Gacha material. Or perhaps, it indicates the convergence of styles previously explored under aliases Bakradze. Winter Flag's self-titled debut (2013) remains at the jazz/classical end of Bakradze's spectrum. Between the two other monikers, Gacha — especially with this record — feels like middle ground, like peace in neutrality.
Send Two Sunsets is streaming on Hype Premiere, ahead of its May 5 release via R&S offshoot Apollo Records.
Article by Joanna Jiang
Comments
comments