The roots of indie-pop band Frankie Cosmos trace back to a collection of numerous online recordings released under the alias Ingrid Superstar. Back in 2010, Greta Kline released a wave of songs online, initially meant only for her friends and family to hear. Fast-forward to today, and Kline now leads the fully-fledged band Frankie Cosmos, which began its most recent tour at the beginning of April.
On Saturday evening, April 16th, Kline and her bandmates found themselves performing at the cozy San Francisco venue Swedish American Hall. The evening offered a stacked lineup, with Anna McClellan, Yowler, and Eskimeaux all opening for the headliner. The modest-sized venue provided a backdrop for an evening that attested to the ability of music to bring together a group of strangers in solidarity. Audience members remained seated crisscrossed on the floor as the lights dimmed and McClellan performed her raw and heartfelt pieces on a piano in the corner of the room. Once Yowler went onstage to serenade with her airy ethereal tunes, the crowd got up to stand but the feeling of informality remained. Eskimeaux brought up the energy and got the crowd dancing with their upbeat songs, prepping the audience for the long-awaited Frankie Cosmos.
When Kline and her bandmates stepped onstage, they were greeted with enthusiastic cheer. The band played through tracks from the newly released album Next Thing (2016) as the crowd bobbed and sang along to Kline's personable and quirky lyrics. Throughout the set, Kline, like the previous performers who opened for her, thanked the crowd for being so polite and respectful. Between performing songs from her first album Zentropy (2014), Kline lightheartedly addressed her former prom date and family members who were amongst the crowd. Finally, after exhausting most of their repertoire, the band closed with the tunes "Young" and "Korean Food".
Despite Kline's unassuming appearance, clad in a casual tank top and cloth shorts (nearly identical to the ones she wears in the music video for Art School), the lead of Frankie Cosmos adeptly harnesses the ability to capture a crowd. While Kline gives off an adolescent-like impression through her laid-back dress, youthful vocals, and lyrics full of teenage angst, it's this feeling of honesty and vulnerability that captivatingly draws in the listener. Frankie Cosmos is a band with a sense of humor, which is evident from a quick peek at their Facebook page. While the page's description humorously makes the grand declaration that "Frankie Cosmos is connected to your soul" and "is the infinite cosmos infinite space", Kline's performance does radiate a realness that takes you to a universe away. Frankie Cosmos manages to retain a sense of  authenticity that makes you want to stay in Kline's world of young love, honest self-reflection, and Korean cuisine.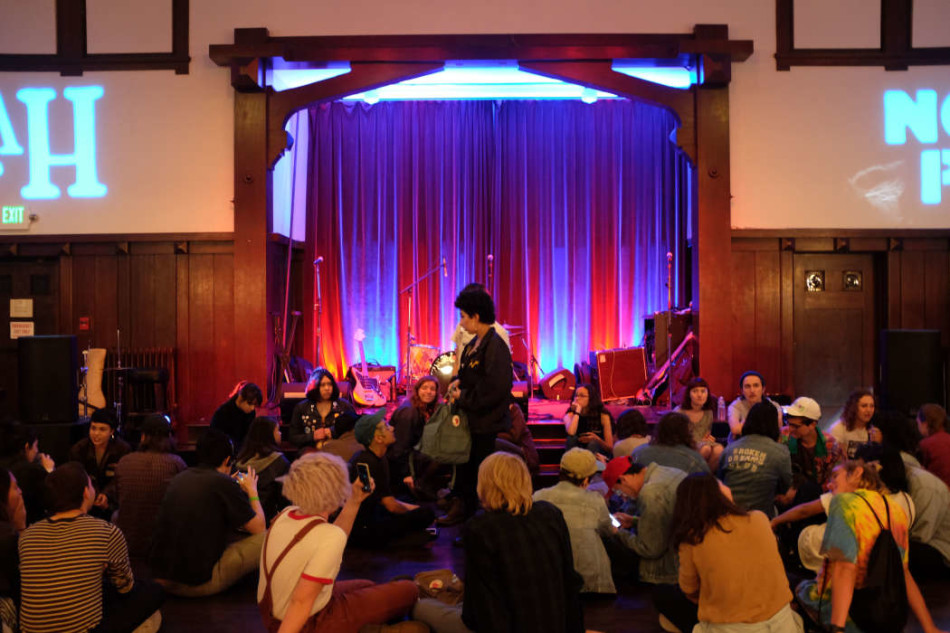 Swedish American Hall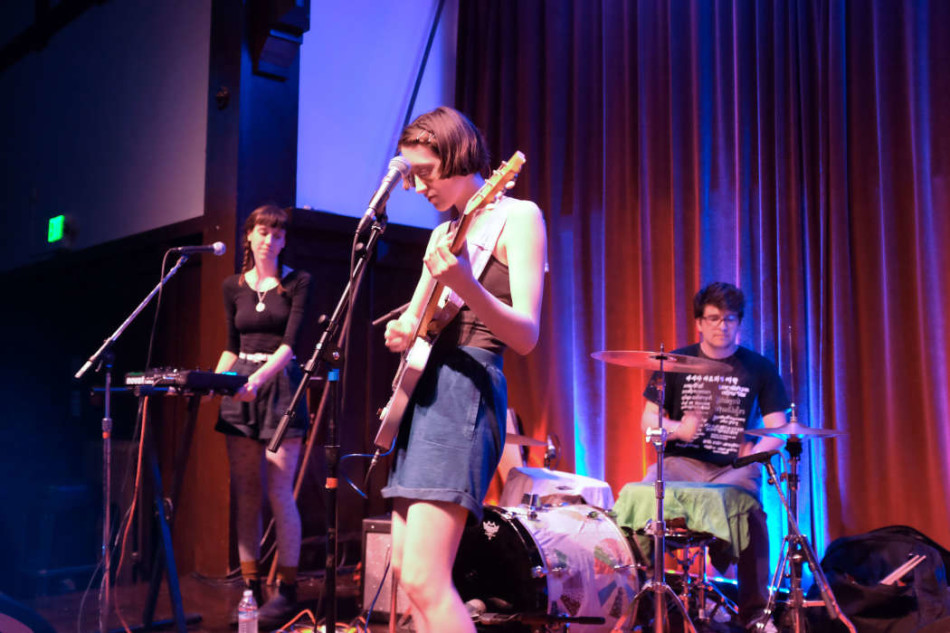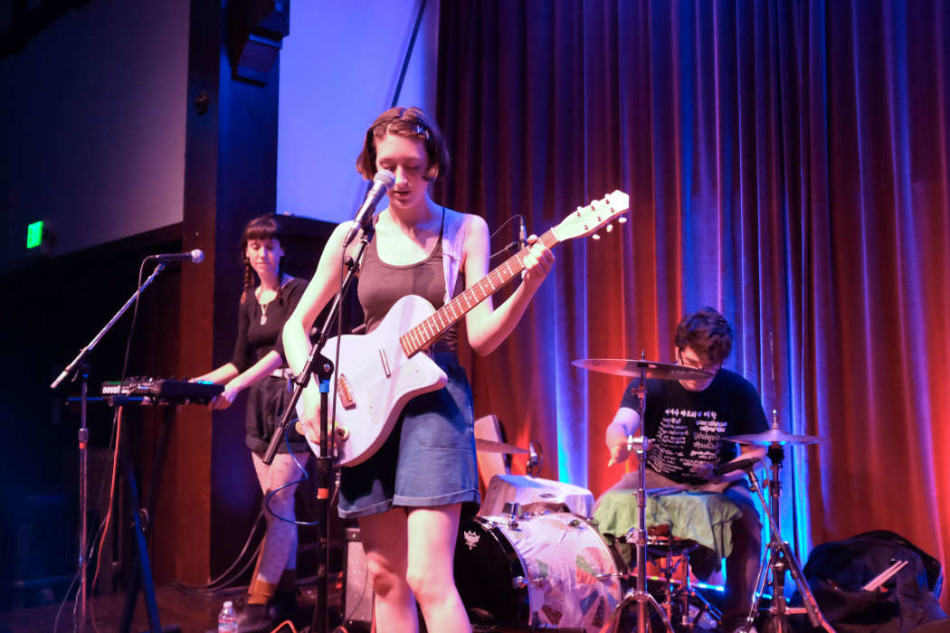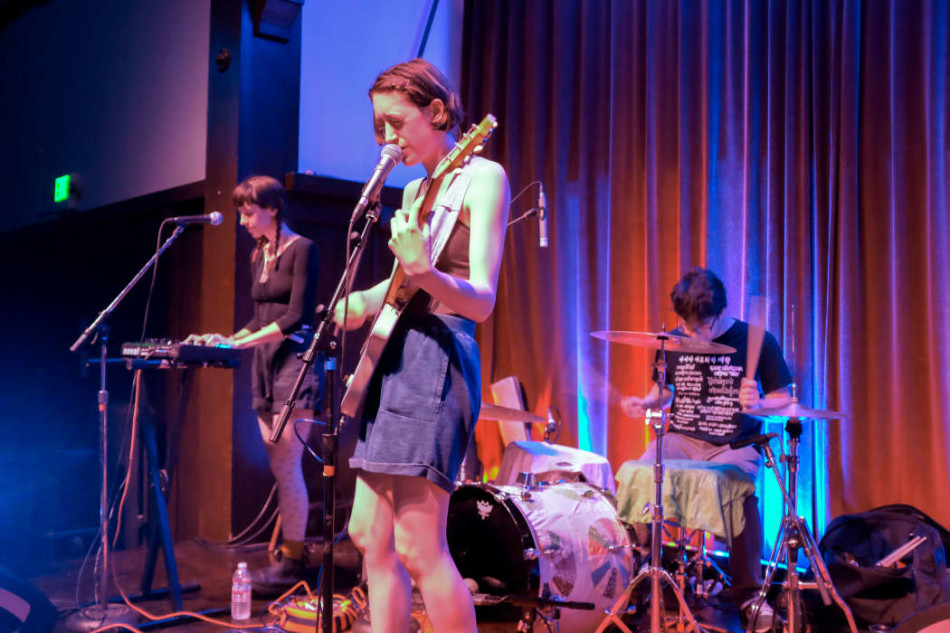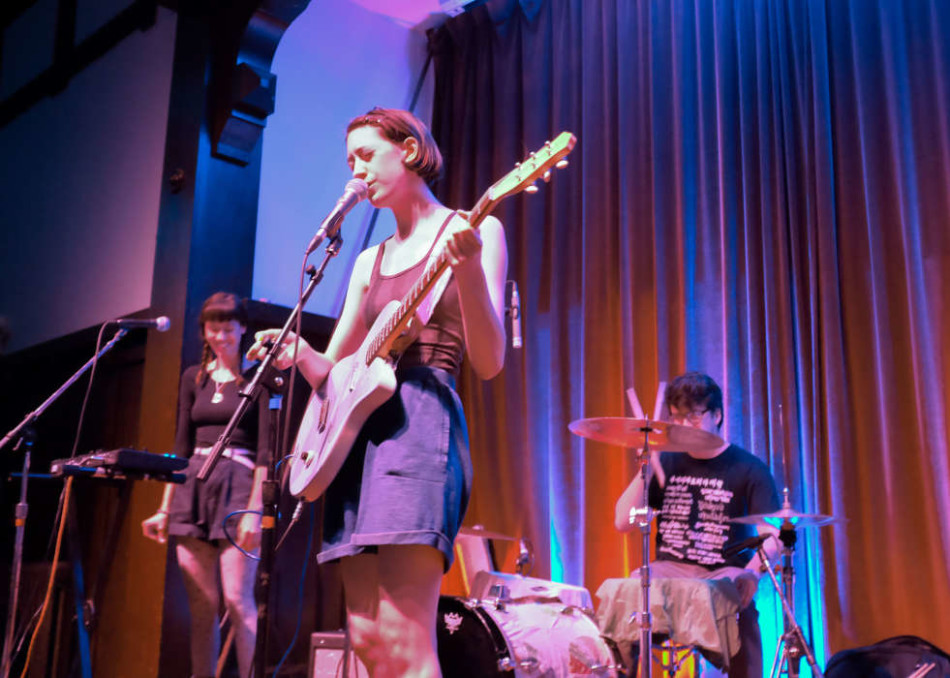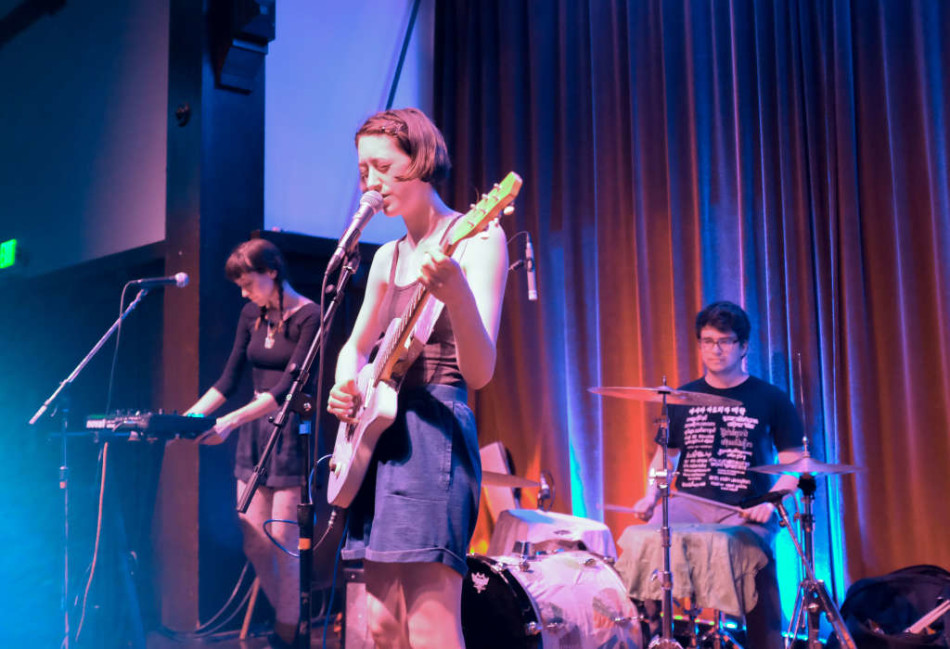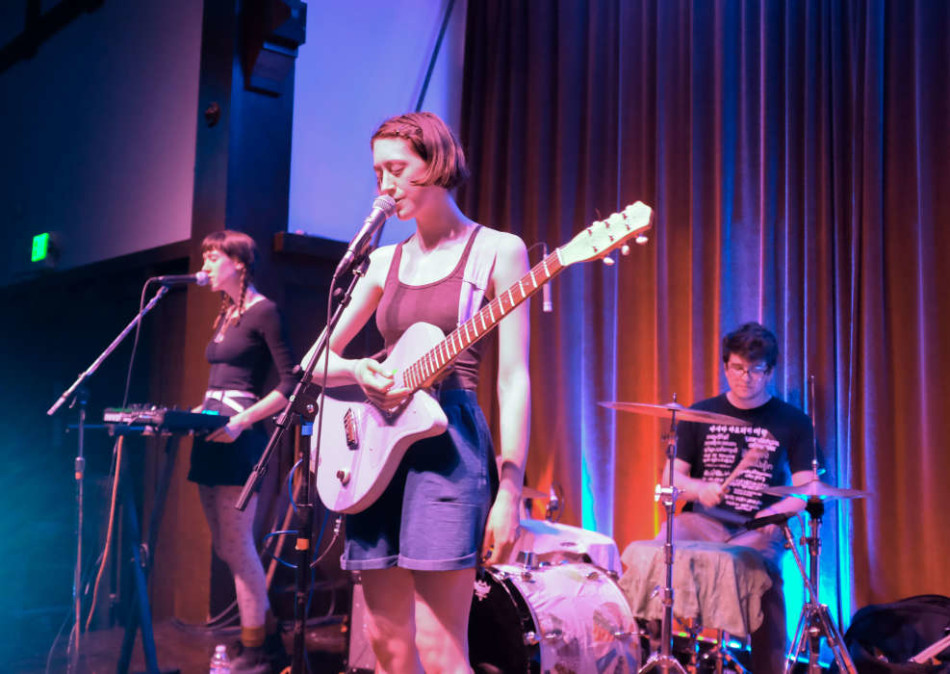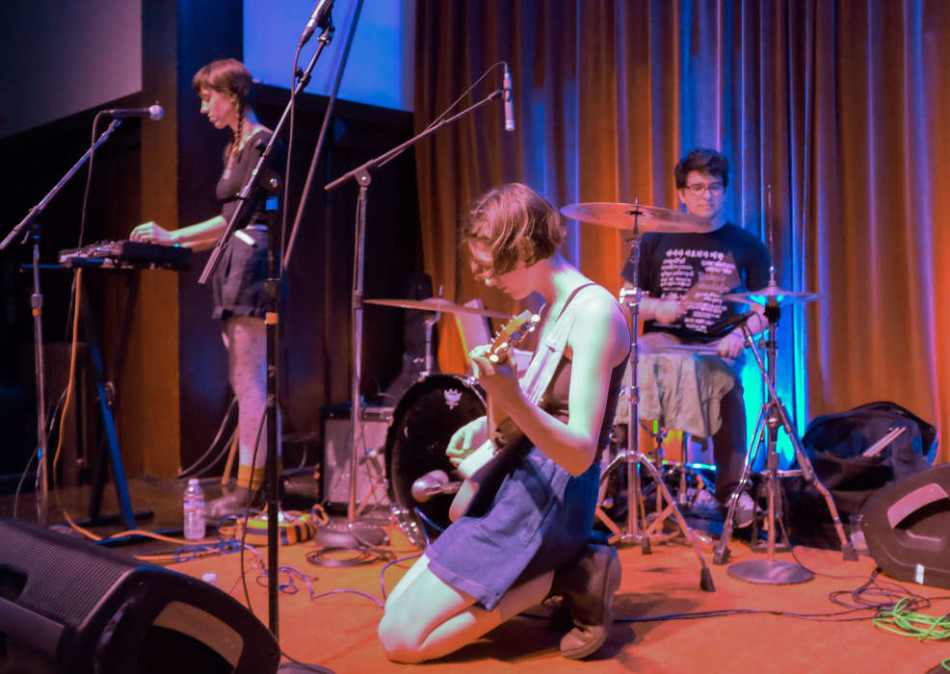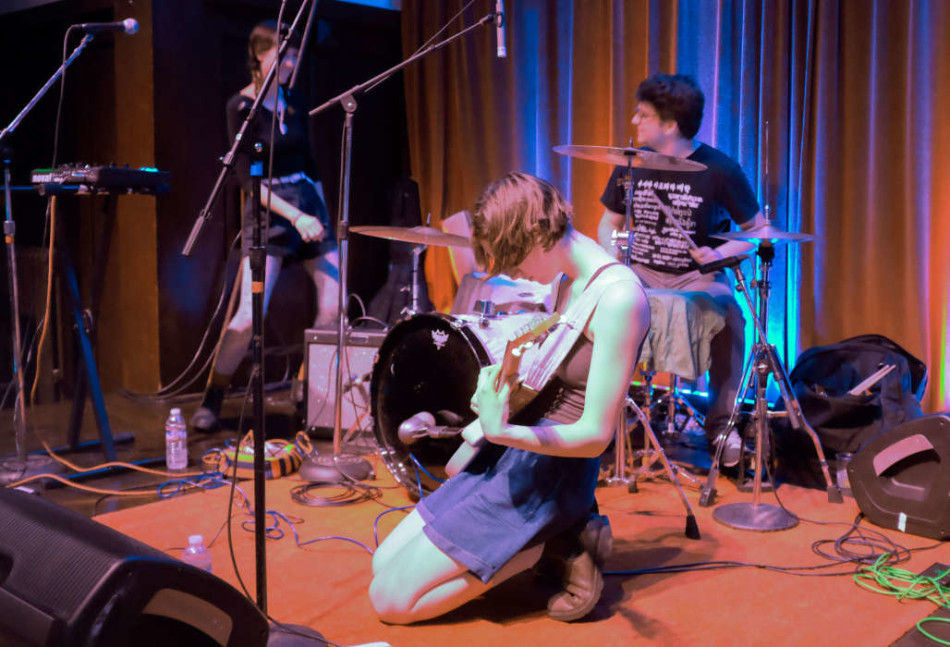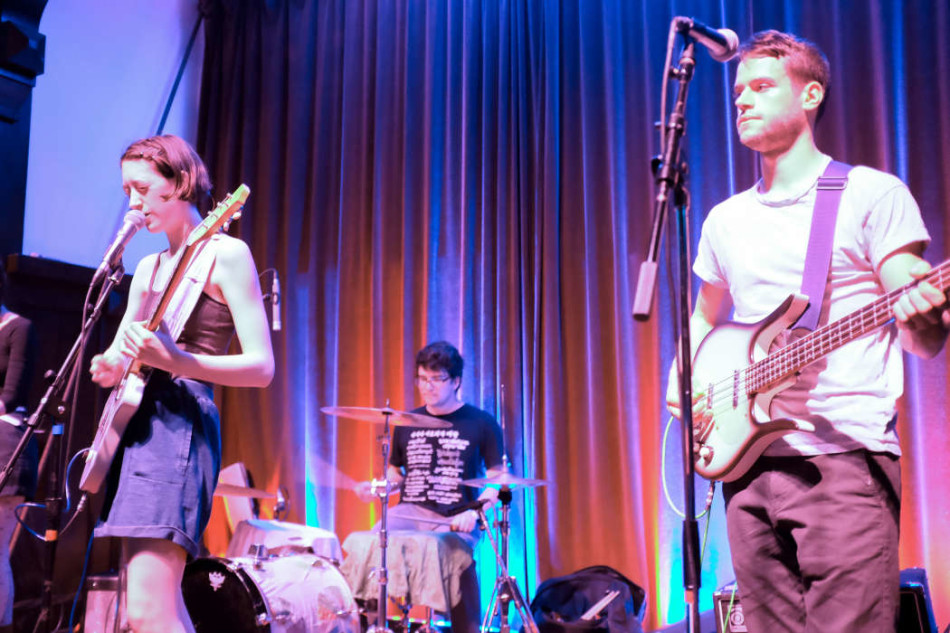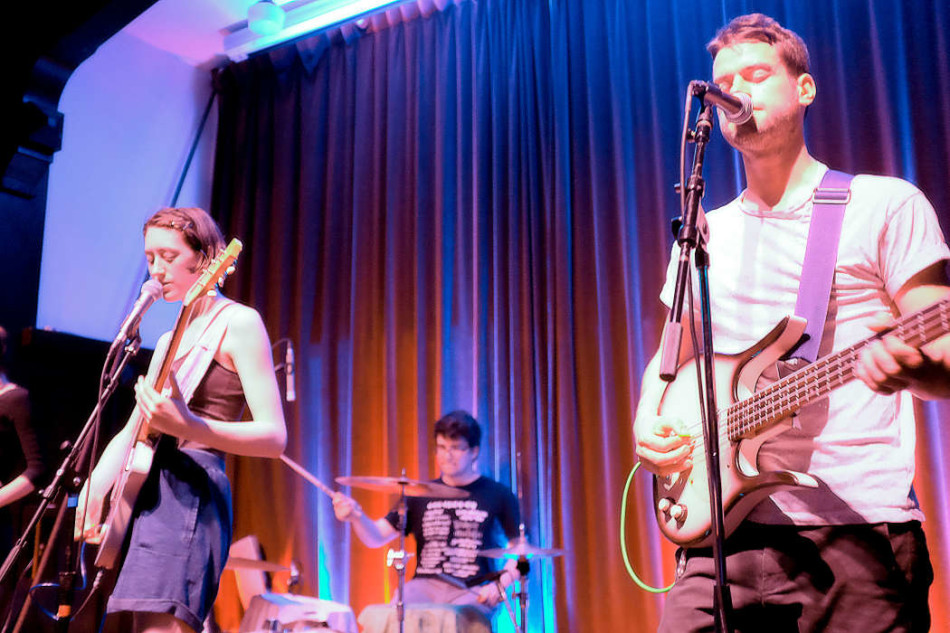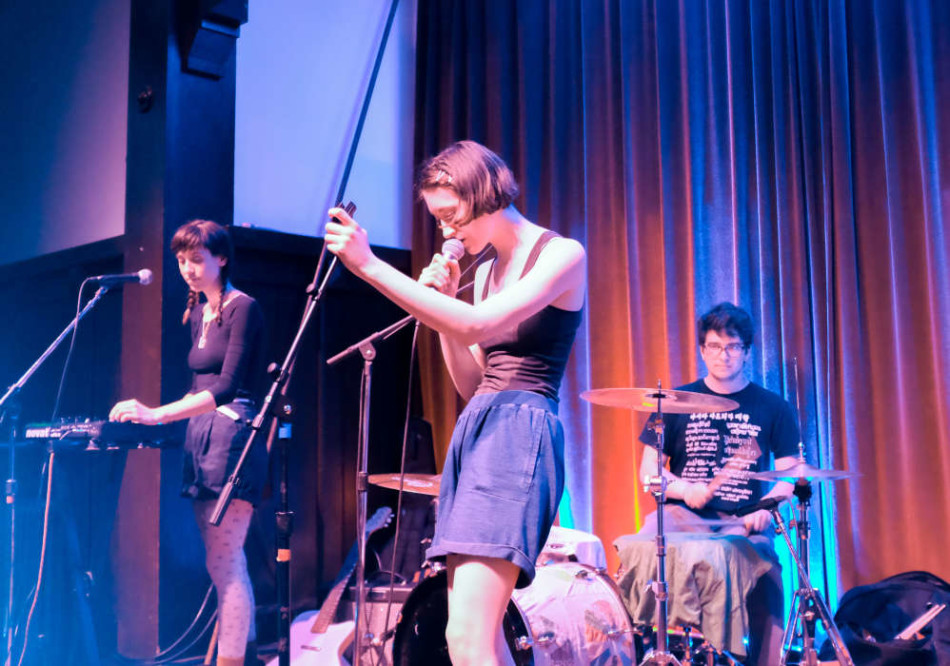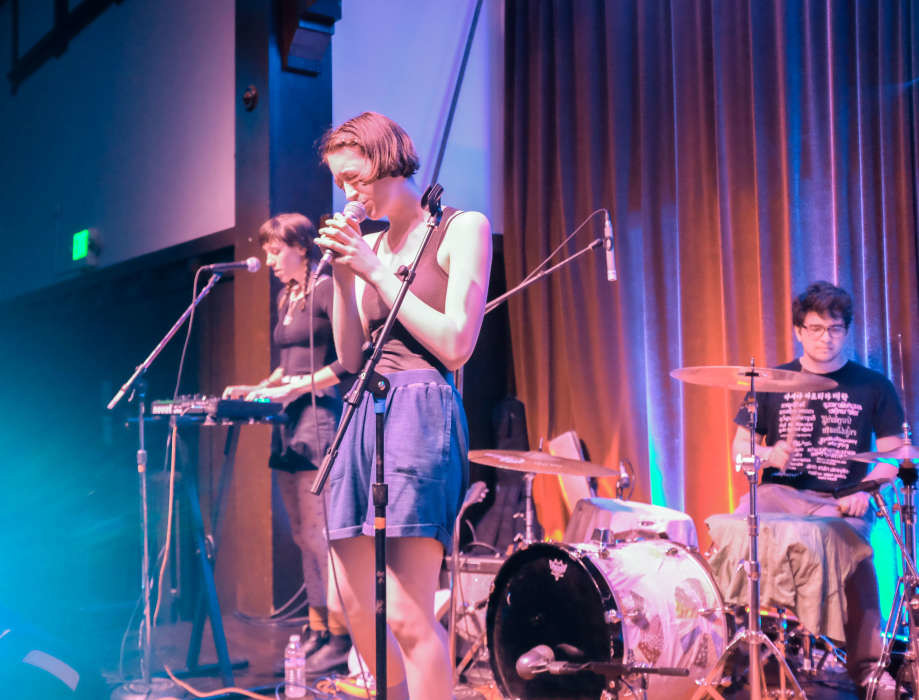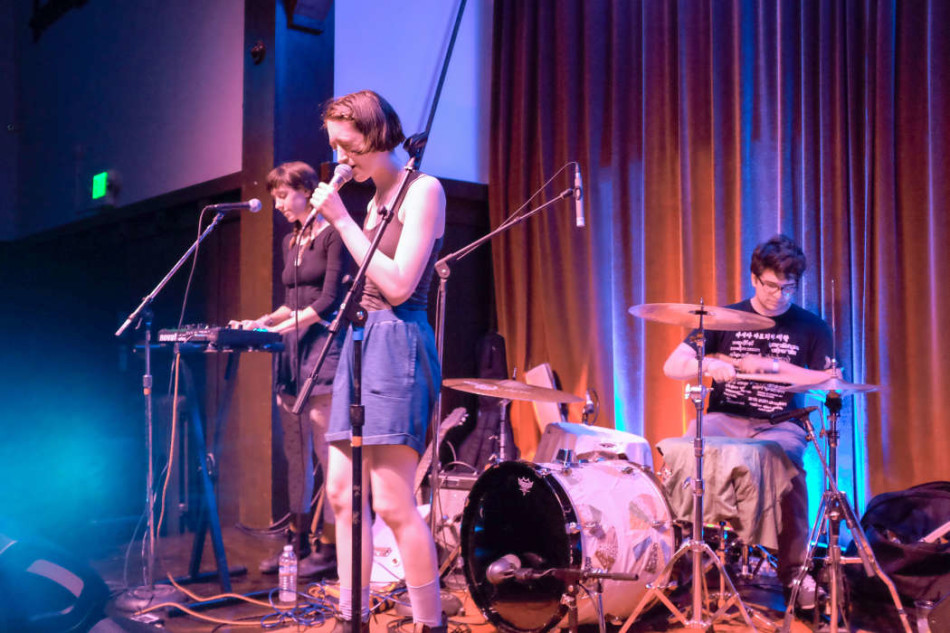 Article and Photos by Michelle Cho
Comments
comments