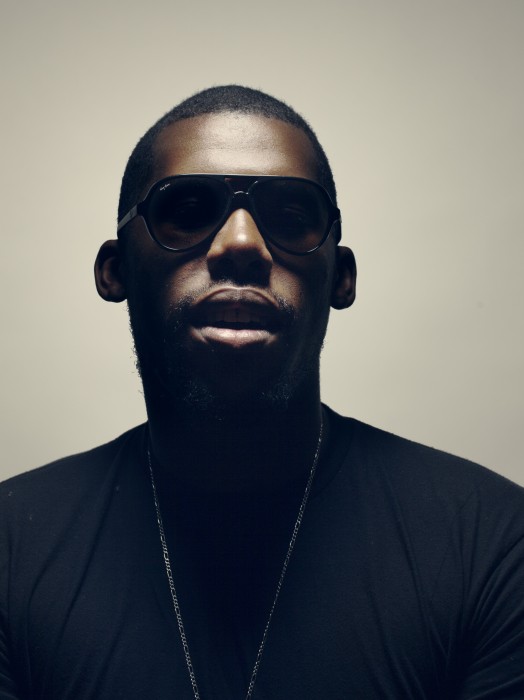 Flying Lotus's new album You're Dead! arrives amidst huge anticipation culminating with the release of two singles, one of which features the current standard of rap, Kendrick Lamar. Confirmed rumors that Snoop Dogg would also make an appearance only added to the suspense of the drop.
Then, practically unannounced, Flying Lotus streamed the entire album for twenty-four hours on October 4th with a series of seriously trippy visuals. This chain of events leading up to the release was how he chose to expose his work to his devoted audience, of which many of the rap and hip hop community belong, and the music nerd world was able to observe just how Flying Lotus created such an experimental album.
Yet You're Dead! is somehow impossible to review, due largely in part to the fact that a listener would need extensive prior knowledge to last through the album. They would need to be familiar with Flying Lotus's preceding work, particularly Until the Quiet Comes and Cosmogramma — both put on bare display FlyLo's distinct, surgeon-esque beat making ability. This is not an easy task because both albums also show the minimalist level that FlyLo is willing to bow in the name of cleanliness, and also the complicated nature of his most cultivated records. You would have to be able to catch FlyLo's eccentricity, his subtle humor, and his unrelenting attention to detail.
In his new work, FlyLo is faithful to the balance between minimalism and complicated sampling, but instead of pursuing original hip hop, he concentrates on jazz. To be clear, You're Dead! is not traditional jazz, as some DJs have explored in the past, namely Madlib. It is a curious combination of desperately quick-paced snare, cymbal brushing and sax riffs in parts, electronic across the board in others. And of course we can't neglect the fact that FlyLo composes Kendrick's feature with jazz with seeming simplicity, which is certainly something to admire, even if Snoop's feature is a little more awkwardly placed. One thing is for certain, and merely one: You're Dead! comes across more as a jazz record influenced by hip hop than it does the reverse.
This will inevitably be a problem for some, and a gold mine for others. The nineteen track record is structured as a tasting menu, an offering from which any listener can pick out a morsel they find to be craveable, which proves to be You're Dead's greatest asset. However, some tracks could have used intermediate palate cleansers, as some abrupt transitions can be rather distracting. Picking up on this is easy; finding a solution is hard.
Labeling experimental work such as this as "good" or "bad" is futile. Any one description couldn't adequately portray You're Dead! as the multilayered experience that it is, but what we can say is that FlyLo needs a little more refinement. In ten years we could very well be pointing to this album as the creation of a new way of making music, ignoring all consistent genre standards of popular music and ascending to a higher level of creativity. However, there are some troublesome misses that pull us out of the joyous, celebratory afterlife that FlyLo makes an attempt at and ultimately succeeds in depicting. Yes, we're still able to understand what Flying Lotus is showing us, but with the standard of precision we have come to expect from him, our comprehension and impression of the storytelling aspect of his work can be deeper and more emphatic, which is both a critique and a powerful compliment.
We can't determine what FlyLo is up to next. He might dig deeper into this intersection of genres, or might make a quick turn in favor of other styles. There's no way of knowing. What we do know is that Flying Lotus will continue to create conversation-starting music and trend-setting artwork, from which our culture reaps immense benefit.
Article by Darius Kay
Comments
comments