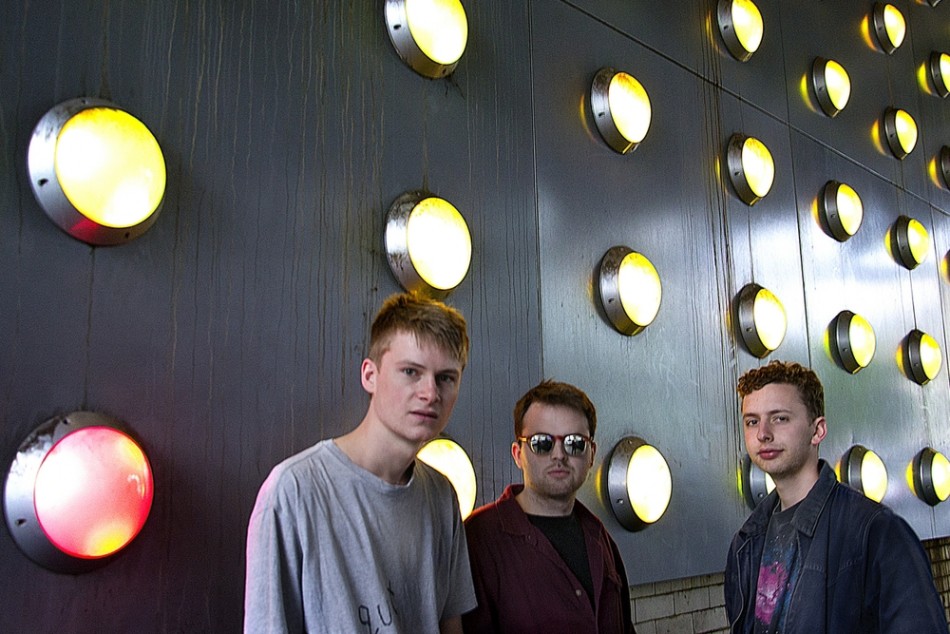 London-based three-piece Happyness embark on their first US tour beginning in Los Angeles this week, having just released Weird Little Birthday with Bar/None Records this past Tuesday. The newer band has already been given significant recognition (NME's Award for Best Lyrics, Stereogum's Band to Watch) and will likely receive more recognition outside of the UK after their tour and appearance at various spring festivals including SXSW, Treefort, and Burgerama.
Weird Little Birthday features airy vocals that tone down the more tongue-in-cheek lyricism (for which the band has provided a track-by-track commentary). The album isn't revolutionary in the alternative rock scene, but it does what is needed, offering well-written tunes and intriguing instrumentals. It feels effortless, like something that arose from an evening in a garage with chilled beers; Happyness feel familiar, like a friend of a friend's band at a house show (with much better production).
Lead single "A Whole New Shape" is one of our favorites with subtle instrumental elements beyond the standard guitar, bass, and drum. Cabasa and atonal keyboard adds texture, giving emphasis to the track among its relatively clean (especially for the alternative rock genre) counterparts on the album. "Orange Luz" is another standout, with a melodically lethargic keyboard intro and slurred, dial-adjusted pitches that move the track at a somnambulant pace.
Ash Cooper, Benji Compston, and Jonny Allane are multi-instrumentalists, which perhaps explains the expanse of styles present: the album provides more variety than needed, displaying the band's ability to switch between the faint subtleties that define subgroups in the indie rock genre. The energy between any two adjacent tracks on Weird Little Birthday can be blunt – see the contrast between the piano outro of "Pumpkin Noir" and the distorted, Yuck-esque guitar on "Anything I Do Is All Right."
This quality, instead of coming off as experimental, leaves Weird Little Birthday feeling rather like a sampler of all the melodic directions the band could take. Don't let them keep you guessing though: Happiness will be at Bottom of the Hill this coming Monday with White Fence and Twerps.
Article by Penelope Leggett
Comments
comments