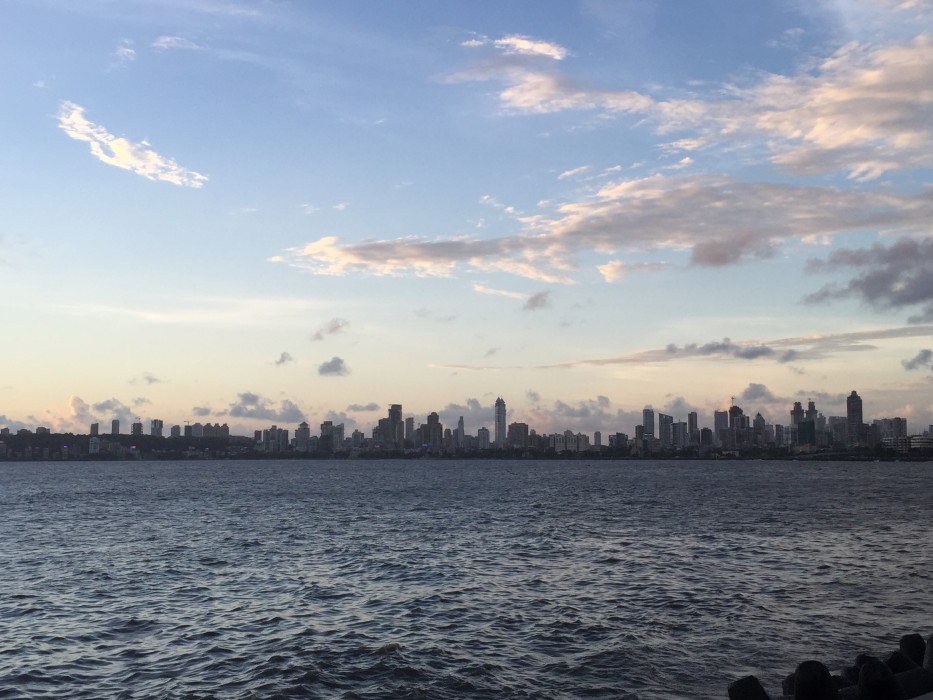 Mumbai is a city of contradictions, embedded in a country of deeper contradictions. You encounter cultural and lingual shifts without even crossing state lines. Furthermore, each of these microcultures has developed its own form of artistic expression and ways of communicating the abstract and the (extra)ordinary. India is also a land of sensation and stimulation. The brightest colors couple the most fragrant (and noxious) smells. The most captivating sounds enhance the most complex tastes. In this sensory symphony, one can find whatever it is he or she may be looking for, uncover forms of self-expression, and carve out a space for themselves in the never-ending fabric of life on the subcontinent.
From the ambient percolations of temple chanting and tabla drumming to the bass-heavy rumbling of EDM radiating through the walls of the city's many clubs, Mumbai– and India– is home to a full spectrum of music. While the European house scenes are just beginning to take hold, there seems to be a lag of about five or so years with respect to electronic music. In most of the clubs and bars, you will find assaulting cycles of the type of indistinguishable and unoriginal clubstep that incites the patrons of these venues to spend copious amounts of money on low quality liquor in hopes of getting past the deep seated distaste of the music enough to mount the elevated dancing surfaces for a round of fist pumping with one's closest friends. On top of this, the club scene of Mumbai is one where the city's systemic inequality rears its head. Filled with privileged Indians, expats, and tourists, many of these clubs enforce strict dress codes in attempts to curate an aesthetic that is at odds with the larger urban area. They attempt to distance themselves from the daily realities of structural poverty and overcrowding that are virtually inescapable to all. In these gentrified spaces, the wealthy are allowed to lose their inhibitions while their counterparts go about making their living in slums and semi-formal settlements below.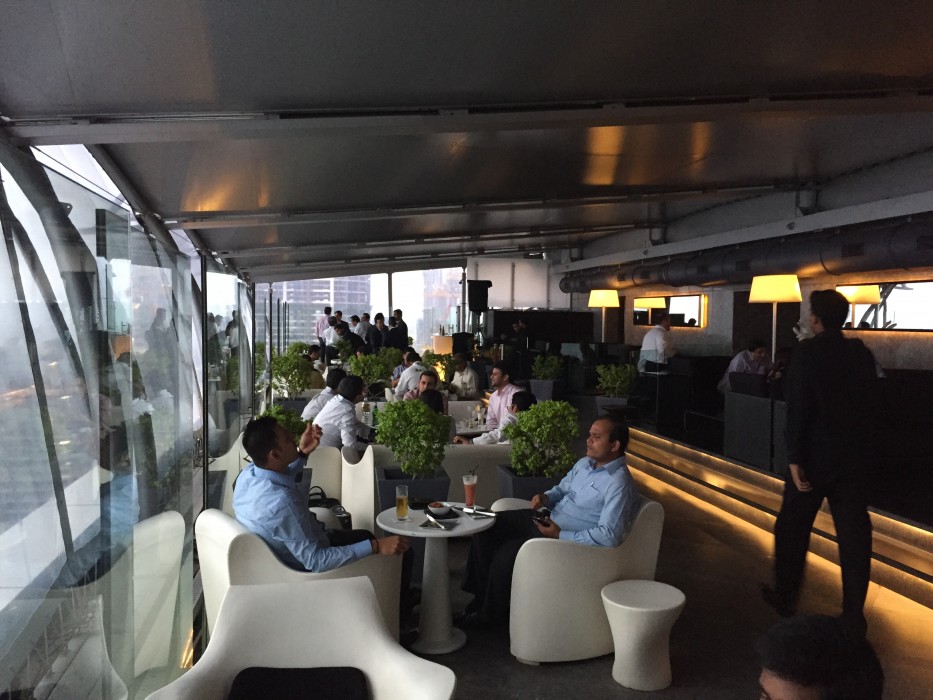 While the club scene almost exclusively serves to fill the fancies of the rich, several venues are at least making an attempt to add some diversity to the scene. Establishments such as the Blue Frog, the White Owl, and Bonobo frequently feature both live and electronic acts from India and abroad and operate under a more informal code of conduct. These are the spaces where the second-tier denizens of Mumbai mingle and mix. It is where international tourists from Europe seeking a house music fix meet with Indians looking for something new and different on the dance floor to form a temporary multicultural community of partiers. Despite its inaccessibility to the larger portion of the population, places like Bonobo are sanctuaries for those seeking both respite from the oversaturated clubstep and the general cacophony that is Mumbai.
Beyond the club scene, Mumbai is home to an up-and-coming live music scene with emphasis on singer-songwriter acts. Several venues throughout the city, including the White Owl microbrewery and Bandra Base, are setting up regular open mics and events which feature local songwriters. Based on several conversations with these performers, the Mumbai singer-songwriter is on the rise and there is an expanding demand and market for these kinds of shows. It fits in with the section of the city that is modeling the hip, artsy neighborhoods of Western metropolises. Trends that are taking place in Oakland's Temescal, Portland, San Francisco's Valencia Street, and London's Shoreditch and Old Street can be seen happening in Mumbai neighborhoods such as Lower Parel, Bandra, and Andheri. Without undermining the displacement of marginalized groups that is ongoing through these processes of gentrification, these young and artistically minded interest groups are finding self-expression in the transformation of these areas of the city.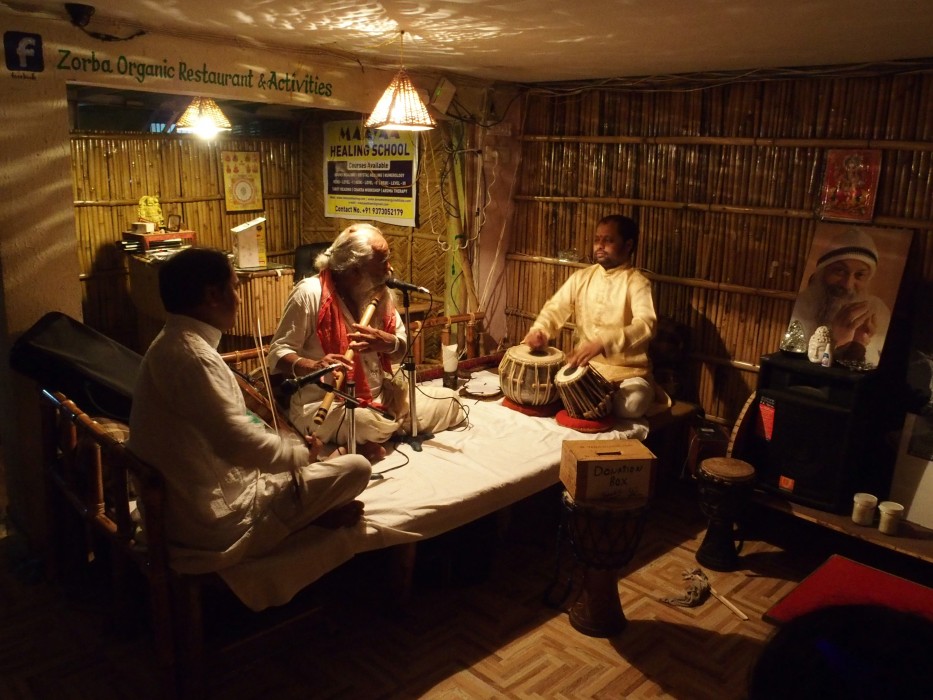 Globalization and cultural cross-fertilization confront you at every corner in Mumbai. While many malignant aspects of globalization have reached their tentacles across India (i.e. Coca-Cola), there are other aspects of it such as the rising global culture surrounding electronic music that are at least making a dent in some of these problems. Looking at groups such as the Midival Punditz, different cultures are finding ways of adapting this global genre to their regional specificities and quirks. On the same note, traditional Indian music is being suppressed under the weight of these cultural (di)fusions. It is easy to find traditional forms of music and art in less urbanized areas of India, but it is becoming increasingly a niche genre in places like Mumbai. Rishikesh and spiritual hubs in the Northern part of the country host frequent performances of Indian classical music while also contributing to the construction of community through interracial and cross-cultural group jam sessions. While the tourist hotels frequently offer cultural activities for guests, the popularity of these events seems to be waning amongst the larger Indian population. Maybe this is my limited Western perspective coming into play, but it certainly seems to be the case when speaking with individuals of my generation in Mumbai and elsewhere in India.
In summary, India is a host to profound, multi-lateral diversity. This diversity scatters the pieces of the puzzle that make up the collective nation and foster the development of innumerable microclimates, each boasting their own form of artistic expression and representation. In Mumbai, these forces are all taking place on an even smaller scale where different areas of the city serve as strongholds for different facets of the wider music scene. While one must wonder about the effects of Western culture's influence on the vigor of traditional art forms, it is an exciting time for the worldwide artistic community where the threads–or more fittingly wires– of electronic music (coupled with regional twists) are bringing us together on the dance floors of global venues.
Article and Photos by Conner Smith 
Comments
comments