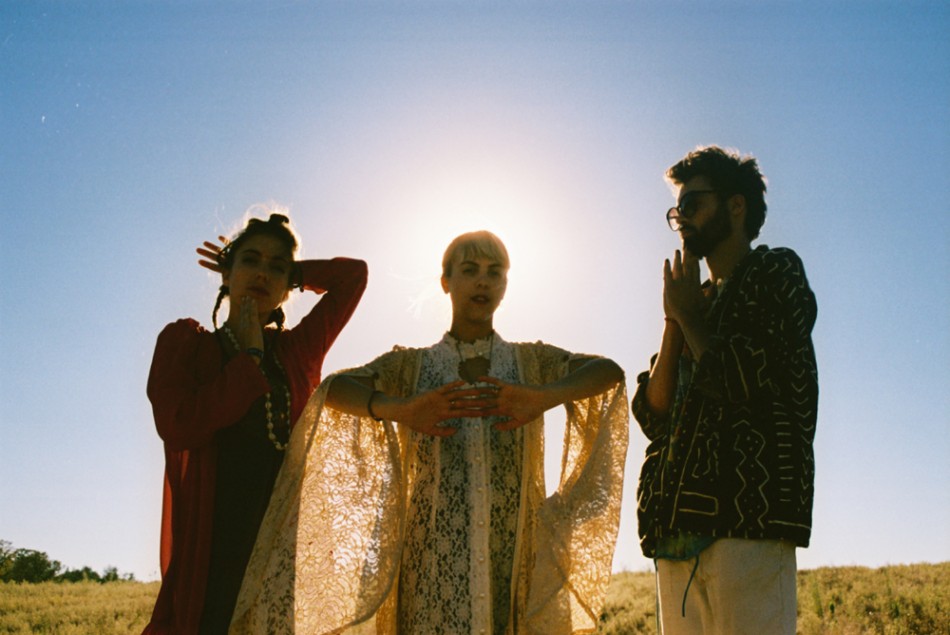 With a moniker like DOOMSQUAD, one can be certain the Blumas aren't the type who take themselves too seriously – their backstory is exactly that. "We're superserious and at the same time we're not serious at all," Trevor tells the Toronto Star. It's a statement that empirically sets the bar pretty high for the trio.
Following a fantastic debut in Kalaboogie (2014), the Blumas siblings' latest sonic seafaring is captured by "a collaborative project with filmmaker Chris Boni." Pageantry Suite will be available May 19 via Toronto indie champion Hand Drawn Dracula.
A thoroughly immersive, creative product, Kalaboogie met, then exceeded expectations. DOOMSQUAD's is a sound curious enough to classify as difficult, but in a more accessible, less staunch way, comprised of primarily electronic instrumentation. This latest EP, for example, is marketed as a two-part dance suite, with a bonus track and instrumental versions appended. It is an exercise in ostinati and pushing the bounds of dark dance pop.
Experimentation isn't easy to judge, but for comparative purposes, Pageantry Suite is of Montreal-grade stuff: an ultimately engaging listen that may take a number of replays to catch on.
The rhythmic "Two Way Mirror," aptly named for its combination of introspective synth and crowd-friendly handclapping, finds a sparkly intersection between the likes of Austra and Prinzhorn Dance School. On the flipside, "Apocalypso" is like a blustery snowglobe, its main melodies wearing winter colours in summer and providing social commentary through its lyrics without restraint.
Again we have it, folks. DOOMSQUAD deliver with Pageantry Suite, a little Christmas in July. Trevor, Jaclyn, and Allie head out on an East Coast tour with experimental punk duo Fucked Up this month.
Article by Joanna Jiang
Comments
comments