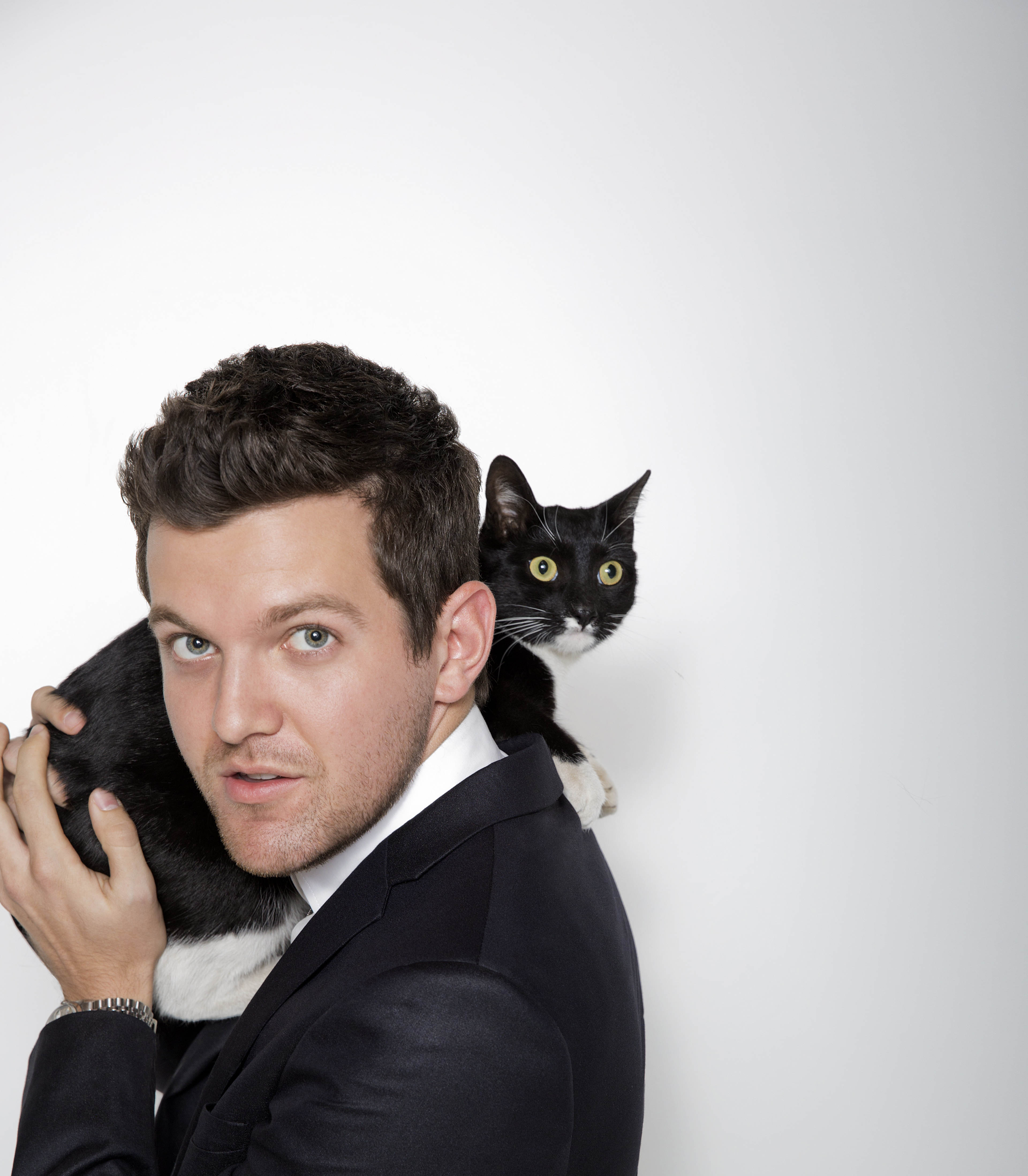 On Thursday night after some brutal finals, we found ourselves at the elaborate Fox Theater in Oakland for a show by visceral/audio powerhouse and EDM darling Dillon Francis.
After a couple underwhelming openers, the Mad Decent signee came on to overwhelming applause, but then again, it's likely that the audience was not seeing him for the first time. Dillon Francis appeared with the likes of Cashmere Cat, Fatboy Slim, and his mentor/moombahton partner in crime, Diplo, for the traveling festival, Mad Decent Block Party. It is rather common for an EDM act to tour more extensively than artists in other genres; it seems like EDM is far more inclusive and collaborative both in recording and with live performances compared to hip hop and pop counterparts. This might be due in part to the reach and influence of the Mad Decent label, but it also may be attributed to the fittingness of the festival format that EDM acts flock to.
But the concert on Thursday involved minimal collaboration. At Mad Decent Block Party, Dillon Francis was forced to prepare a continuous set of monumental buildups and smart transitions, which worked with wondrous effect. There's something novel about a single stream of sound and a giant audience that vibes in synchrony. In support of his recent release, Money Sucks, Friends Rule, Dillon Francis has been touring and playing less of an extensive, sprawling set and more of an episodic array of dance music works. This was received as enthusiastically as ever by his audience; they displayed loyalty and excitement with nearly every track from Money Sucks. Dillon Francis, in his impeccable humor and steady charm, pushed the audience "one deeper" for nearly twenty minutes with his classic DJ Hanzel persona — one of many personalities than have gained recognition from the Internet, Instagram, and Vine more specifically.
EDM audiences might be the most forgiving in the music industry today, but it was still a solid performance from Francis. The set was well crafted in flow and rich in anticipation, which is all too necessary for an EDM performance. He detects the eagerness of the audience with a very keen ear and responds aptly; characteristics that set apart great EDM acts from just the decent ones.
Article written by Darius Kay
Comments
comments