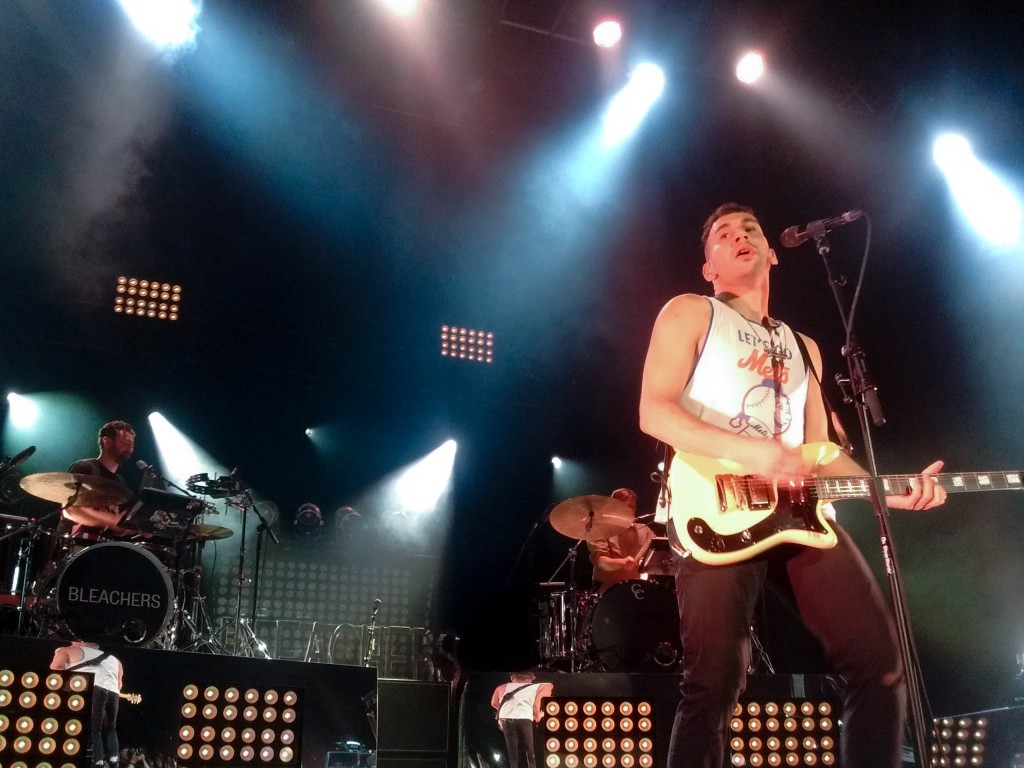 Considering the number of raucous die-hard fans who filled the Fox Theater last Thursday, it can be hard to believe that Bleachers (Jack Antonoff) has only been around for about a year and a half. We attribute such a following to Antonoff's canny ability to create catchy pop hooks. Thursday evening, he was joined by Charli XCX and special guest BØRNS.
Sporting an impressive resume that includes two Grammy awards, two Golden Globe nominations, and songwriting collaborations with the likes of Taylor Swift and Sara Bareilles, Antonoff is a 10+ year veteran of the music industry.
Quiet and insighful offstage, Antonoff is pure energy while performing. With material from only one album, Strange Desire (2014), Antonoff and crew were still able to put on a satisfyingly long show, starting off with "Like A River Runs" and continuing with "Shadow", "Wake Me," and "Reckless Love." A cover of "Dreams" by The Cranberries was greeted with a wall of noise from the crowd.
Despite the sprawling dance party the Fox had become, Antonoff was able to reign in the crowd for a sing along of "Rollercoaster." Afterwards, fans were in for a special treat as Bleachers debuted a new song, "Shadow of the City," from their upcoming album.
With "You're Still a Mystery" came an appearance of a saxophone on stage. This transitioned into an introduction of the band members, with instrumental solos (one of which was performed atop a ladder brought out onto stage), and a guitar-saxophone showdown. Bleachers finished their set with an ear-shattering crescendo and confetti explosions.
Their encore performance consisted of another cover — an excellent one of Kanye West's "Only One" — and Bleachers' hit song "I Wanna Get Better." Much like Strange Desire, the night was a cathartic release of energy and feel-good vibes.
Article and Photos by Isaac Yi
Comments
comments