Last weekend, courageous concert-goers braved UV rays and endured sunburns to rock out to LIVE 105's Big Fucking Day filled with a slew of great music.
With a solid lineup separated into five stages — each with its own theme — there was a little of something for everyone's music tastes. Exploring local sound was a highlight of BFD: Eyes on the Shore, for one, caught our attention on the Local Band Stage with their enthusiasm, flair, and ceaseless pizzazz.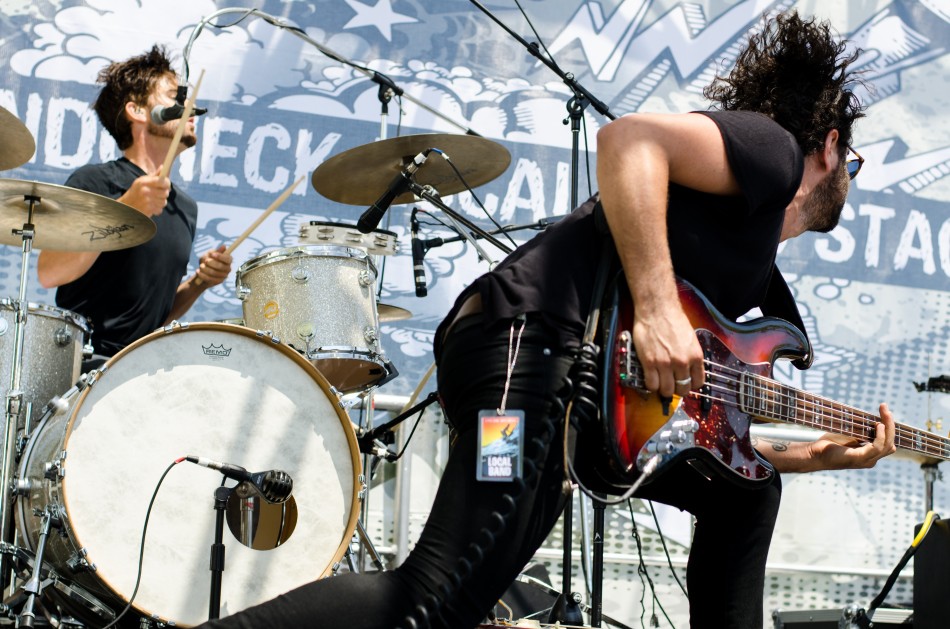 Meanwhile, another local at the Subsonic Tent, Live 105's own Aaron Axelsen, led the packed crowd to party under the comforting shade.
On the Festival Stage we were treated to more talent: Sheppard, an indie pop/rock group hailing from Australia, brought a welcoming atmosphere by cracking jokes with the audience and inviting the crowd to chant mantras.
Highlight performances from the Festival Stage included The Kooks and Twenty One Pilots, who each compelled the crowd to dance and sing along. The cornerstone of each performance was the showmanship of their lead singers: Luke Pritchard of The Kooks and Tyler Joseph of Twenty Pilots. Each frontman flaunted his lovable personality that complemented his musical style — Pritchard put on a too-cool-for-you facade and Joseph stayed hyphy by jumping into the crowd and singing through an overhanging microphone.
With the harsh sun dying down, excitement reached its peak for BFD 2015's main headliners: Atlas Genius, Cold War Kids, Panic! At the Disco, Of Monsters and Men, and Modest Mouse. They didn't disappoint.
Frontman Brendan Urie of Panic! at the Disco belongs to a special class of vocalists who believe that theatricality is an essential part of a live performance. Cue perfectly timed backflips, a fantastic rendition of "Bohemian Rhapsody," and a sequinned jacket so sparkly that even the people in the way, way, back couldn't miss it.
To close the evening, Modest Mouse managed to simultaneously soothe and energize the crowd with one of the most intricate sets of the night. Multiple drum sets, guitars, and classical instruments harmonized eloquently as the audience swayed under their spell. Technical difficulties during the set didn't faze the Washington five-piece; instead they made the best of it, leaving the weary festival-goers mystified.
Kudos to LIVE 105 for hosting another spectacular BFD!
Article by Edfil Dulay and Willa Peng
Photos by Edfil Dulay
Comments
comments