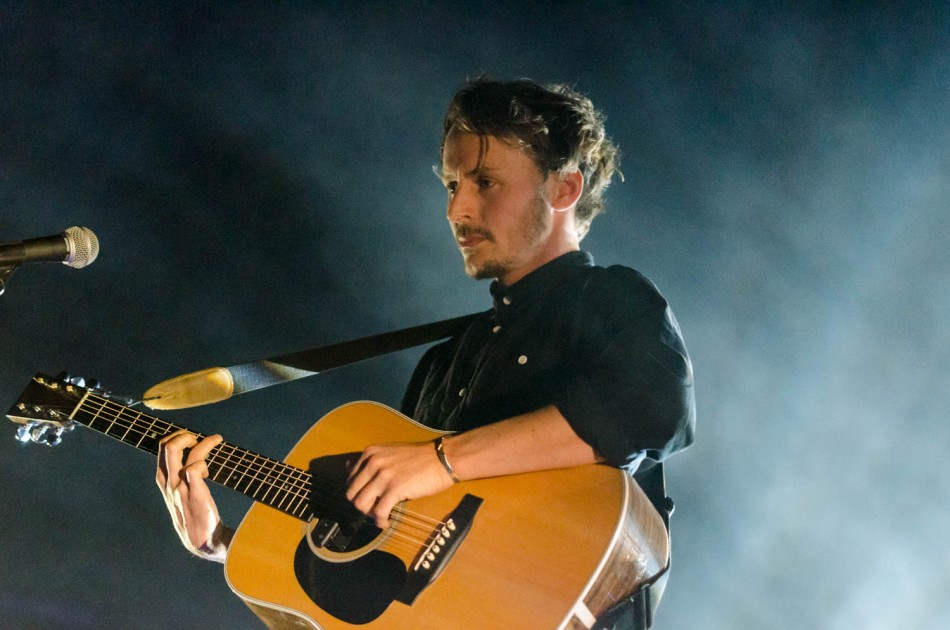 We were in a severe mid-week lull as we made the short trek over to the iconic Fox Theater for an evening with Ben Howard. We hoped for a pick-me-up, as expected from Howard's first full length album, Every Kingdom (2011); the lull, however, was merely multiplied. Both the opening act, as well as the hour long set from Howard, were filled with down tempo beats and dark, sultry lyrics resonating throughout the venue.
In what felt like a soothing background to an intimate party or bar, Willy Mason, self-proclaimed "warm up act," did just that. While there were some whistles and cheers during the one-man show, the venue was filled with muffled chattering throughout the pared down performance. Middle of the set, Mason played "Save Myself" from his 2007 release, If The Ocean Gets Rough, humming out "slow and steady" repetitively; lyrics that perfectly describe how the set progressed.
And just as how he arrived on stage, Mason left, creating a hole in the room that the audience had to wait on the upside of a half hour to be filled once more. Arriving to a cloudy, and completely dark stage, Ben Howard initially excited the crowd, but then softly faded them into a mellow throughout the evening with his humbling performance.
As such an enigmatic person, his fittingly demure stage presence did not do much to clarify to the audience just who Ben Howard is as a person, but rather, verified him as a musician. His elusiveness continued to build as much of the performance was shrouded in backlight (sometimes no light at all), and some of the only words to leave his lips were barely audible and incredibly humble murmurs of gratitude.
Starting the night with the lead from his latest album, I Forget Where We Were (2014), "Small Things" transitioned easily into "Time Is Dancing," as if these transitions were the missing links the album did not give originally. Distracting lights originated from behind the stage, forcing the audience to forfeit any sight of the performer, a contributing factor to the growing elusiveness. We, along with many others (verified by a quick look around the well-lit room), closed our eyes and allowed the sheer musical beauty to permeate our skin and float around inside our bodies.
Mid-way through the performance, Howard and co. slowed down the pace even more than how he started — with "Small Things," he burst on stage, relatively speaking — and now lullabied the audience with dazed, guitar-led "Evergreen," and "In Dreams." Even though he receded into the stage, it was one of the first moments of the night where Howard looked up to acknowledge that he was actually playing in front of a room full of people.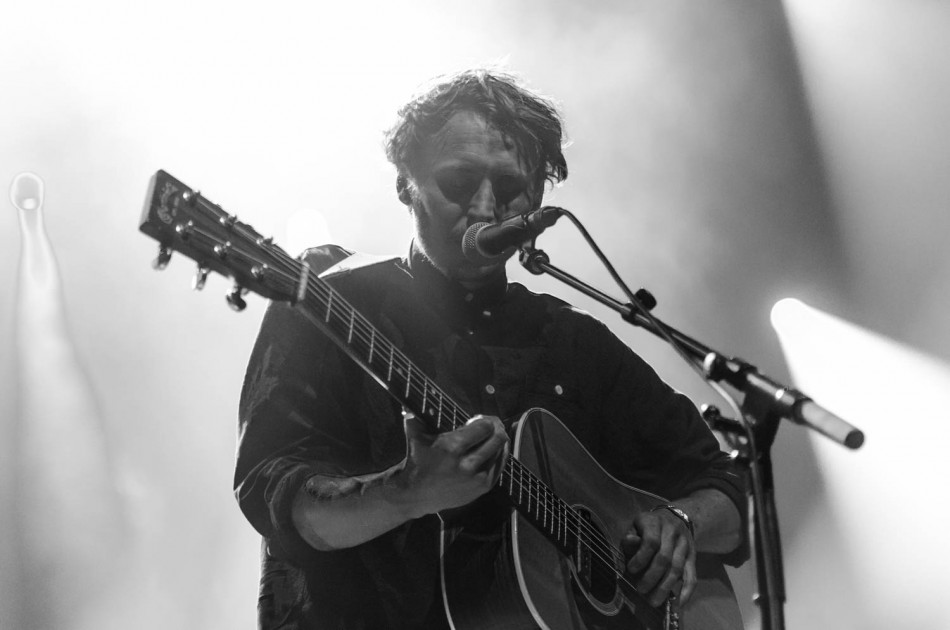 The extreme daze was short-lived, as Howard brought the pace back up again with "I Forget Where We Were." This demonstrated his sheer mastery of his music, as he played the fretboard like a piano. And with such long interludes between lyrics to display this mastery, the words that he sang became even more potent once they arrived, captivating the audience with a constant suspense.
Including just three tracks from his two previous endeavors, Every Kingdom and Burgh Island EP (2012), it was clear that Howard intended to create a more low-key atmosphere, leaving upbeat favorites like "Only Love" and "Keep Your Head Up" off the setlist. Yet, his inward performance caused mostly arbitrary head-bobs and appreciative claps, departing the stage and giving the Oakland crowd a sedated, yet satiated feeling.
Closing the night with lyrics such as, "I will become what I deserve" reminded us that Howard has become exactly what he deserves — a masterful poet and unparalleled musician causing his audience to delve deep into dark places of their own emotions, connecting themselves to the raw heart of the life in which he builds in his music.
Article by Sam Putt
Photos by Luke Sheard
Comments
comments