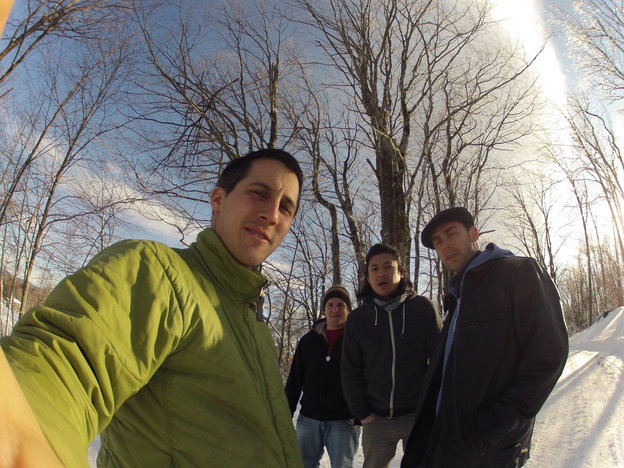 Almost purely electronic, Zammuto's new album is an experiment in unaffected vocals and synthesized sounds bordering on the bizarre. If you're looking for an alternative to normal electronica, what you might hear if Muzak met a synthesizer, Anchor is the perfect listen.
The experimental project of Nick Zammuto, one half of dissolved college band The Books, features surprisingly banal instruments — a guitar, keyboard, violin, drum set, and bass — for the kind of unique, distinctive sounds they produce. Wandering away from usual standards of an accessible aural experience, it's an eclectic mix of vocal sampling and untamed instrumentation.
Each song intentionally strays from the comfort of steady rhythms and recognizable melodies. "Good Graces" starts the album off with a garbled mix of spoken words, followed by a hard, polyrhythmic baseline and wispy, near-absentminded lyrics. "Need Some Sun" also features a strong baseline and quick beat, but with more coherent vocals, less hidden by the ethereal sounds present in most of the tracks on this album.
Zammuto's lyrics build a thoughtful collection of musings about the process of grieving and healing, at times almost self-critical. In a 2012 interview with Pitchfork Magazine, Zammuto revealed that his writing provides him shelter; as he puts it, it is the "music of inhibition".
Anchor drops on September 2 under Temporary Residence Ltd.. As a part of Zammuto's North American tour to support Anchor, they will be playing at Brick & Mortar in San Francisco on September 20. Tickets here.
Comments
comments