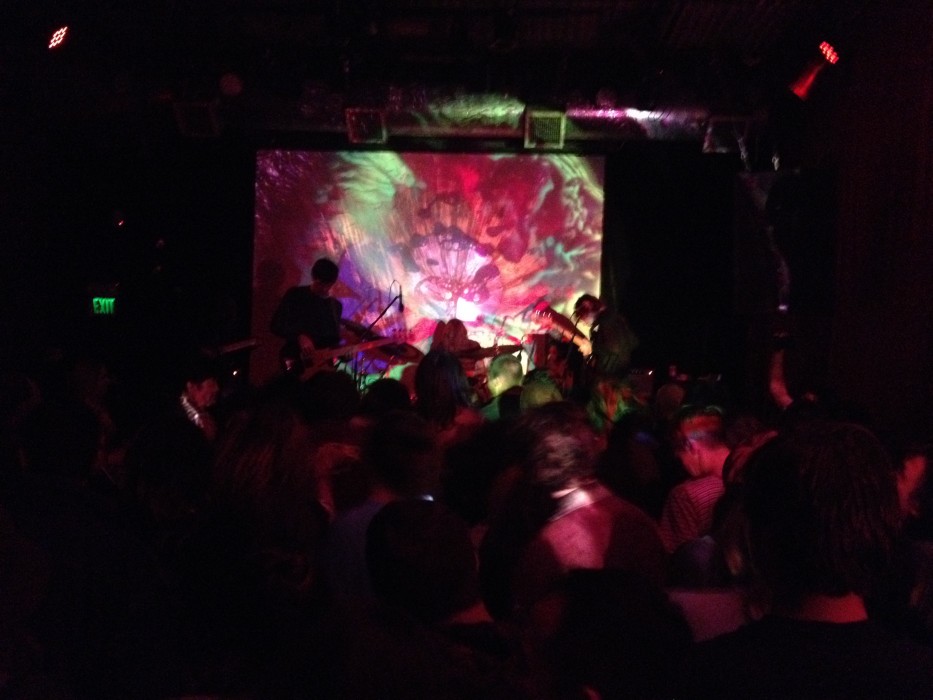 After releasing his fifth album this summer, LA-based White Fence came to Rickshaw Stop last Thursday October 9 to celebrate For the Recently Found Innocent (2014) — Timothy Presley's first White Fence album not recorded within the walls of his own bedroom. With a cool mixture of psychedelic, lo-fi and pop-influenced garage, Presley made the start of this San Francisco weekend a good one. He was joined by Scraper and Al Lover.
Our night began with an unconvincing set by Scraper; after bearing with the noncommittal, lackadaisical punk vocals, predictable riffs and sloppy beats for a while, White Fence finally enter the stage with touring musicians to redeem the night. Their sound was as harmonic and feel-good as I would have expected from their recorded work. Captivating, oily visuals floated around their backdrop, and when the intro sounds of "And By Always" surfaced, all previous frustrations seemed to fade.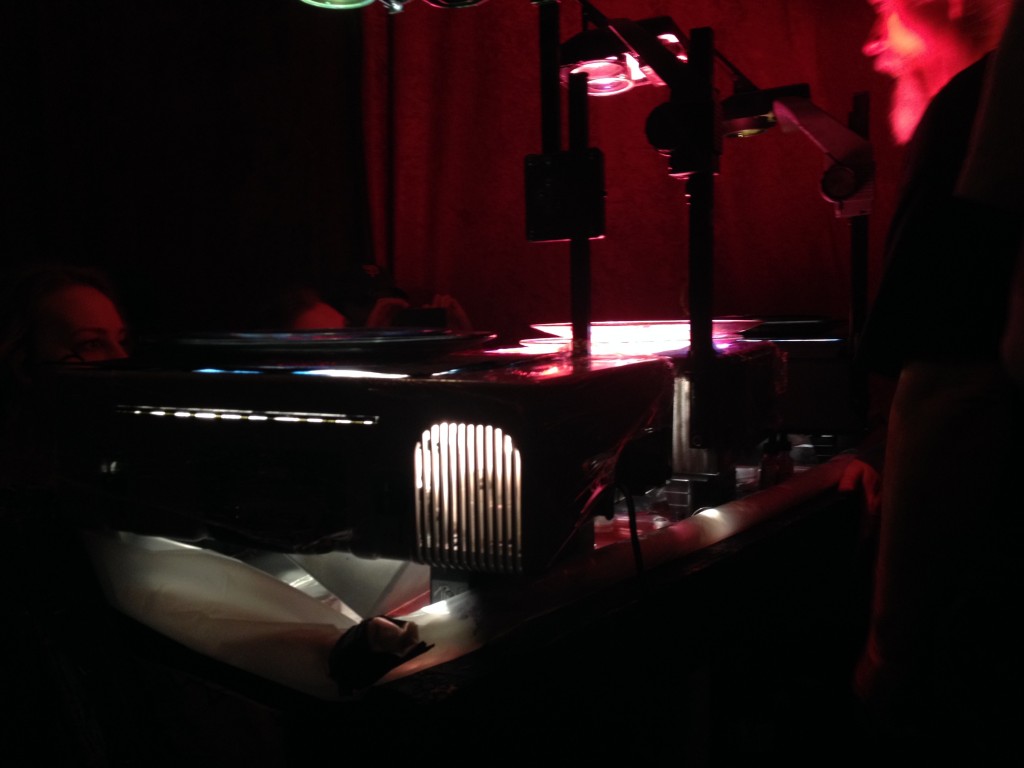 It was when the band started playing "Baxter Corner" that the audience really began to move. Joyful, mind-twitching guitar solos and fast beats filled the venue, and while there was some friendly moshing in the front, the band followed up with "Sandra (When The Earth Dies)," a relaxed, almost cheerful portrayal of an apocalypse that brought the audience back into a tranquil state.
The show was overwhelmingly introverted — the lighting modest, with the only the visuals shedding enough light to only give a hint of Presley's facial expressions. The band was incredibly still, a sense of shyness in their performance. Presley only directly acknowledged the audience to thank the band and the visual artists who provided the ephemeral background. Nevertheless, this modesty is exactly what made it a special show.
White Fence connected with their audience through something different — they gave us a feeling of closeness precisely because the music was the focus of the evening, rather than the individuals making those sounds. The introversion fit the subdued, chill vibe of their work and made us long for the great '60s and '70s (or at least what we imagine them to be).
At the end of the night, the band returned for their (planned) finale. While scratching his head, Presley stated that they "don't really do encores, but [they] just could not help [them]selves." White Fence concluded the evening with "Enthusiasm," just as trippy, modest, and tight as expected; we left with big, psychedelic smiles wrapped around our faces.
Article by Ane Skjølaas
Comments
comments