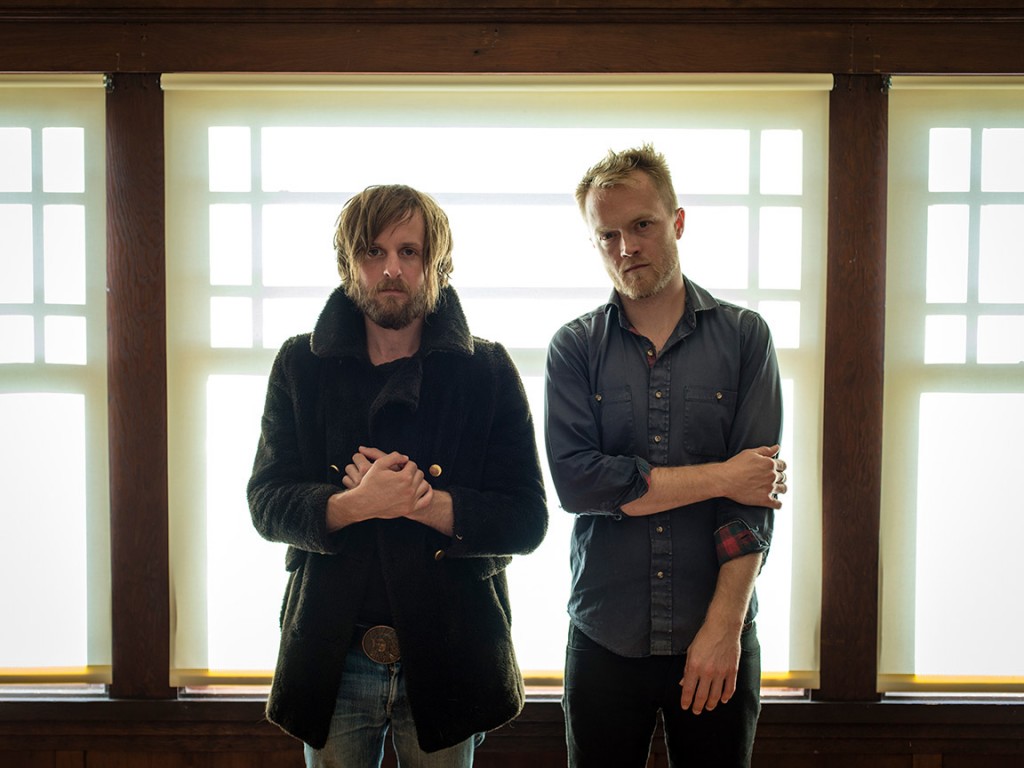 Capable of capturing the bitter realities of heartbreak and internal struggles of morality, Two Gallants also know how to (simply) create great Americana-style rock music; Adam Stephens and Tyson Vogel continue to provide with their latest studio release, We Are Undone, produced by Karl Darfler and out today via ATO Records. 
With unrelenting vocals that at times lend themselves to mercy, the two-piece band have created a niche in the nostalgic variety of indie rock. Alluding to the intensity of the American West through lyrical choices, the group creates a sense of whimsy by employing dated jargon, such as "buccaneer" and "promenade" in "Invitation to the Funeral," to contemplate modern issues. The final track on the album is a prophetic one, dealing with the loss of a familiar culture with the influx of tech industries in San Francisco. Set to a piano piece and contained symbal crashes, Vogel, in defeat, questions the motives of these invaders: "Why would you change what you came to see? / There's so much I don't know." The album also has some more melodic tracks that should impress live, such as the bouncy riffs in "Incidental" and "Murder The Season / The Age of Nocturne."
In support of We Are Undone, Two Gallants embark on a nationwide and European tour at the end of this week. The Bay Area veterans (they have been performing in San Francisco since 2002) will be opening their tour with an intimate show at Oakland's Leo's this Thursday 2/5, followed by two more Bay Area shows in San Francisco: The Chapel 2/6, and Great American Music Hall 2/7.
Check out one of their upcoming shows and stream tracks from We Are Undone below:
Article by Penelope Leggett
Comments
comments