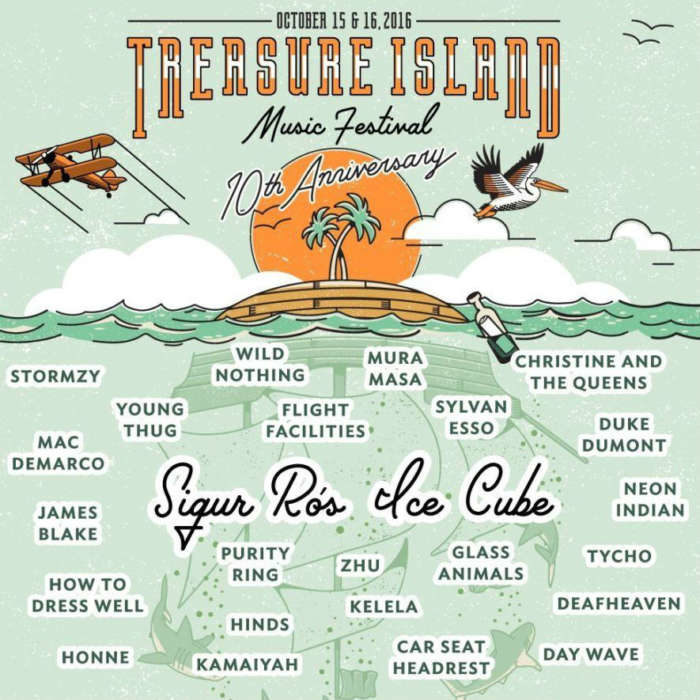 If you haven't yet mustered the curiosity to pull off onto that mysterious government island beside the Bay Bridge, this weekend is your chance.
Treasure Island Music Festival is celebrating 10 years with an expectedly extraordinary lineup sure to satiate experimental enthusiasts, the Coachella crew, and everyone in between.
A late edition to the lineup and new entry to the scene, Sofi Tukker is worth getting your group together and arriving a bit earlier on Saturday. An ethereal mix of live vocals, instrumentation, and electronic production will weave through your dreams. An eclectic group of electronic producers including Zhu, Flight Facilities, and Mura Masa will keep the masses in motion all day long as they dial the energetic levels to the perfect equilibrium. California-based environmental activist and producer the Polish Ambassador and San Francisco's Worthy were just added to the list if you weren't already convinced that you'll need your dancing shoes.
Hot off their latest How to Be a Human Being (2016), Glass Animals find the balance between raw inspiration and polished structure. Boasting a big sound and deeply sonorous, sultry hooks, its going to be hard to swim against the current of bodies being sucked toward the main stage.
Rapper, songwriter, actor, and all around Renaissance man, how could we not be excited for Ice Cube? With an extensive menagerie of superstar friends and a knack for staying politically relevant, whatever he decides to throw down will be explosive.
Sunday tears a page right out of the indie rock bible. Wild Nothing, Neon Indian, and Mac Demarco will be holding it down for the boys with lots of ambient melodies. The girls answer in equal (if not greater) force with Christine and the Queens, Sylvan Esso, and Purity Ring all featuring powerful female leads.
Sailing in on the tides of a brand new record, bay area graphic designer and musician Tycho builds a live experience that will pull you through the wormhole and into heavenly spaces of sound and light. His tracks undulate with the kinesis of coastal waves, rising to dramatic crescendo, crashing, and receding, leaving you glowing with insight. The experience provided by Icelandic experiemental group Sigur Rós is not altogether different. With song lengths spanning into the double digits, sharp plunges into darkness and quick bursts of light, you might forget where you were before the track began.
Our love for James Blake nows no earthly limits and you can expect to find us leaning over the guardrails fighting back tears as he picks and plucks our emotions with the skill of the most adept maestro. He raises cathedrals from his vocal chords and shatters hearts with intimacy and passion. With friend and collaborator Justin Vernon of Bon Iver in town next week, we may just witness a soul–stirring guest appearance on "I Need a Forest Fire."
Grab your raincoats and bring your open minds, they might just get blown away.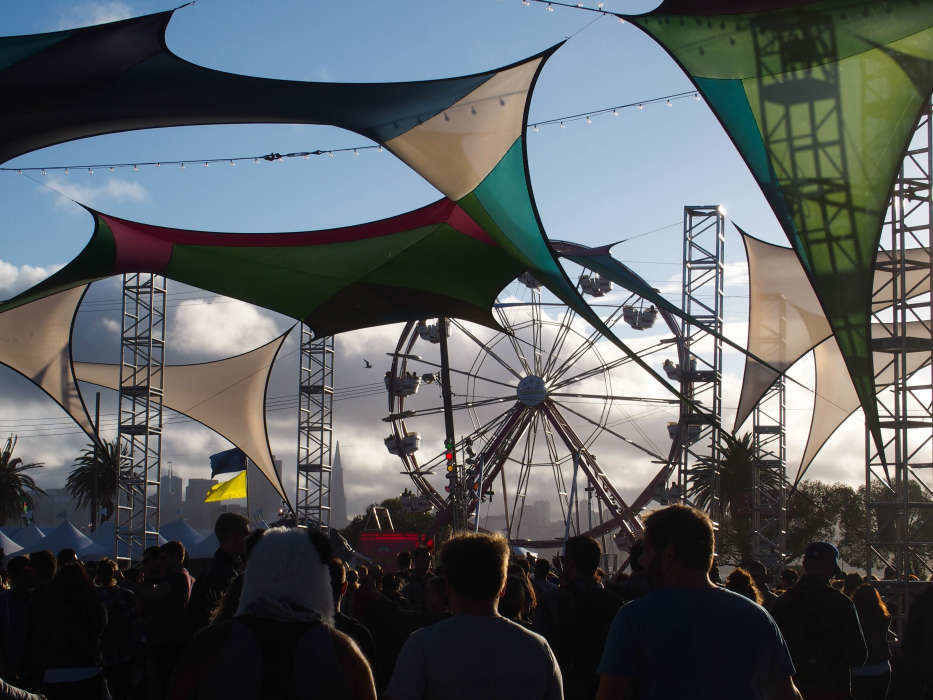 Article by Conner Smith
Comments
comments