2016 was an eventful year for hip-hop, with loads of major releases across the board from big-name artists and newcomers alike. There's a lot to sift through, but — luckily for you — I went ahead and made a couple lists of what this year had to offer: one for your aural enjoyment, and another for your morbid curiosity.
We've made it this far; might as well give 2017 a try. Happy New Year!
Note: I'm not including albums that were literally released on Christmas.
The Best
Honorable Mentions:
Skepta – Konnichiwa
Isaiah Rashad – The Sun's Tirade
Open Mike Eagle & Paul White – Hella Personal Film Festival
L'Orange & Mr. Lif – The Life and Death of Scenery
ScHoolboy Q – Blank Face LP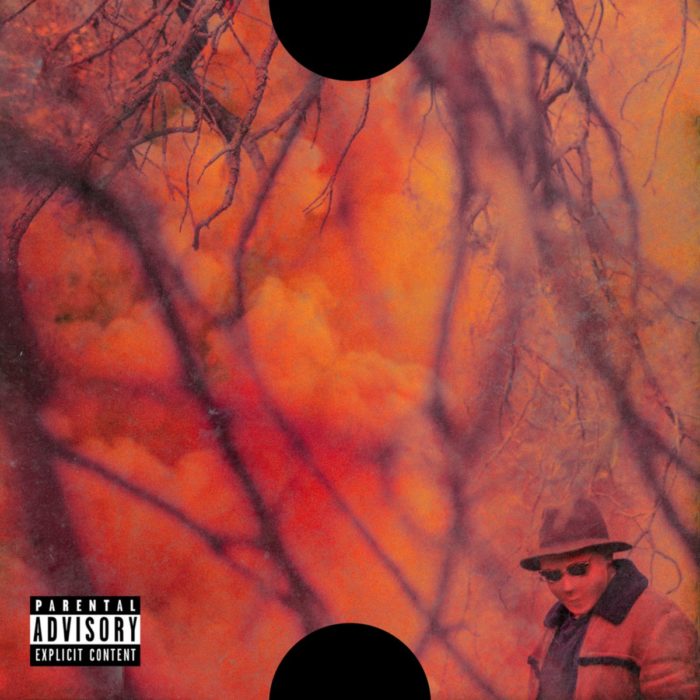 TDE and Black Hippy affiliate ScHoolboy Q was warmly received for his debut Habits & Contradictions, and blew up with Oxymoron. Prior to 2016, however, he hadn't quite released a project that suggested some sense of ambition or experimentation. This year, he addressed that with Blank Face LP,  lyrically flexing and brandishing his prowess for hooks in some of his best songs yet. While it's held back by some awful attempts at mainstream integration ("Overtime", "WHateva U Want"), there are plenty of songs with great production and tons of replay value to make up for it.
"Jeans look dirty, I lift the Chevy with the rims on
All bad bitches, they wanna fuck me with the cap gone
Real life nigga, I'm in the stu' 'til all the weed blown
Wait long, long, I hid the dope behind the cellphone" ("Groovy Tony")
YG – Still Brazy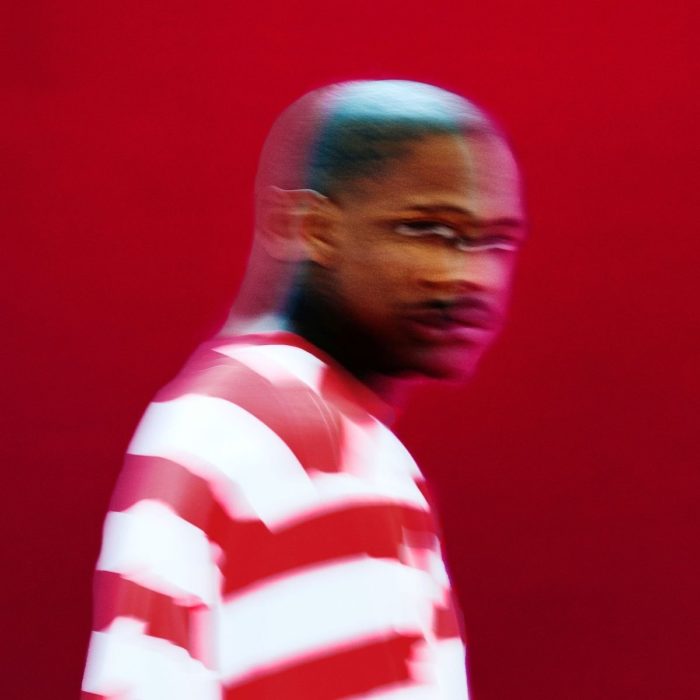 I enjoyed something like three songs off of YG's previous full length My Krazy Life, an inoffensive gangsta rap effort turned into a hit record by DJ Mustard's crafty hands. So going into Still Brazy, I wasn't expecting to be blown away by an incredible West Coast hip-hop album loaded with such addictive energy and G-funk production. A couple duds aside, it's insanely consistent and warrants many, many listens.
"Don't come to LA, nobody fucking with me
I go broke, rob fools for their jewelry
Stick yo hands up like you guilty
Doing things that my momma said I shouldn't be" ("Don't Come to LA")
clipping. – Splendor & Misery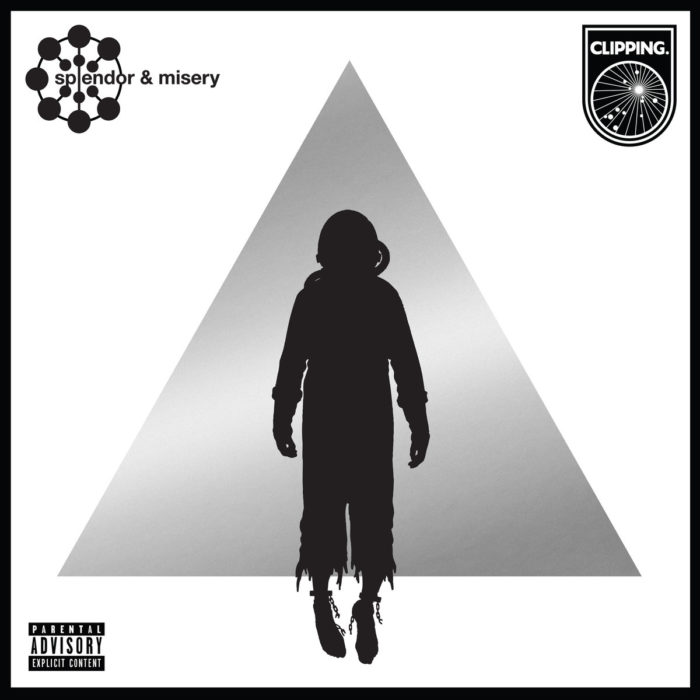 It'd shock the public to know that the nasally guy playing Jefferson in the Broadway play Hamilton is the vocalist for an experimental rap group that blends industrial and noise elements with hip-hop production (their most recent album, Splendor & Misery, concerns futuristic slave trade and techno-sexuality). In contrast to their previous records, however, clipping. have opted for more atmospheric production in lieu of harsh noise samples, and the ever-improving Daveed Diggs has upped his flow and lyricism to result in one of the best releases this year. Warning: it's thematically convoluted as fuck, so you might want to hit up Genius for some annotations.
"Come up off your smooth talk, playa this raspy
You stuck on Morse Code, playa this Ascii
Your birthright make you scared to get nasty
The keyword is Kemmer – that's what yo' ass need"  ("Air 'Em Out")
Aesop Rock – The Impossible Kid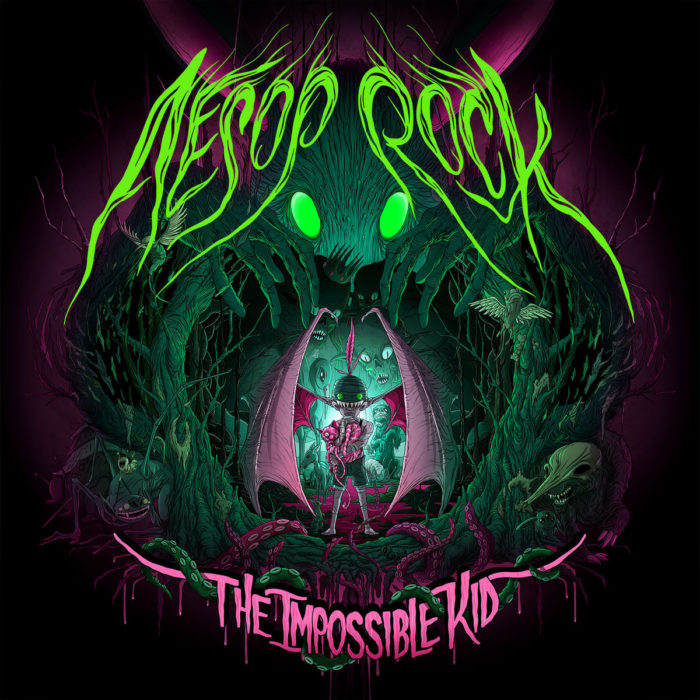 Aesop Rock is the most lyrically cryptic dude in the game, dancing on the line between Shakespearean prose and pretentious nonsense with convoluted words often overlooked by a listener who isn't looking to write a dissertation on a verse. On The Impossible Kid, however, his incredible grasp of vernacular and songwriting meets concise poignancy, allowing for his most honest and accessible work yet, and his best since Labor Days. If you have the slightest interest in expanding into backpacker/conscious rap territory — or just want to hear a dude spit about growing up and his pet cat — this is necessary.
"I used to hang around with rappers at the root of the scene
It meant a lot to feel the fugitive community breathe
Maybe to sentimentalize is to be truly naive
I know some shit about your heroes that you wouldn't believe" ("Dorks")
Denzel Curry – Imperial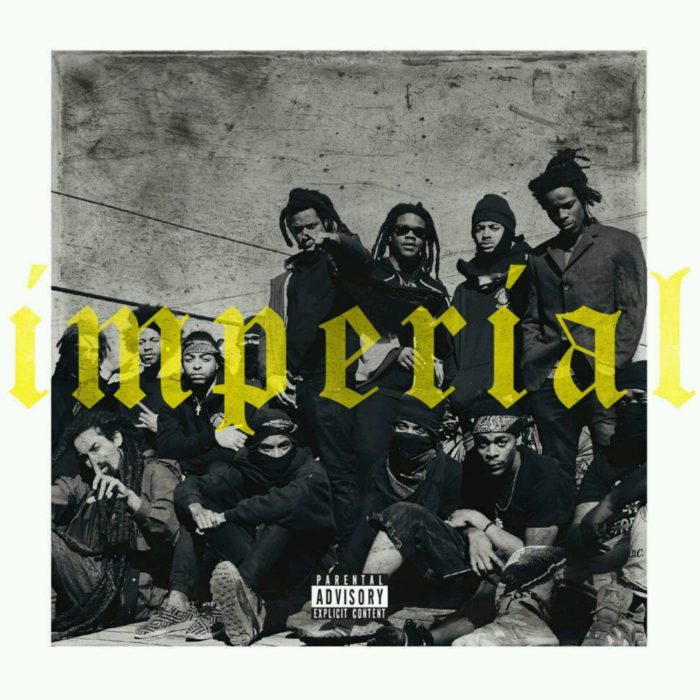 Earlier this year, I clarified that while Florida sucks, Denzel Curry does not. Now, Florida sucks *even more*, but Imperial is still the most impressive and explosive trap release of the year, cementing Curry as one of the most talented artists emerging from the decade's influx of trap rappers. As a result of his major label signing, the Spotify version of the record has replaced "Pure Enough" and "Narcotics" with two lesser-quality tracks, but I implore you to check out the original mixtape version of Imperial.
"Run all your paper,
killer Curry keep on catching the caper
Dominating common denominator
Aftermath you can just do the math later, as a teenager
I was an underdog under the Raiders, valuable player" ("ULT")
Death Grips – Bottomless Pit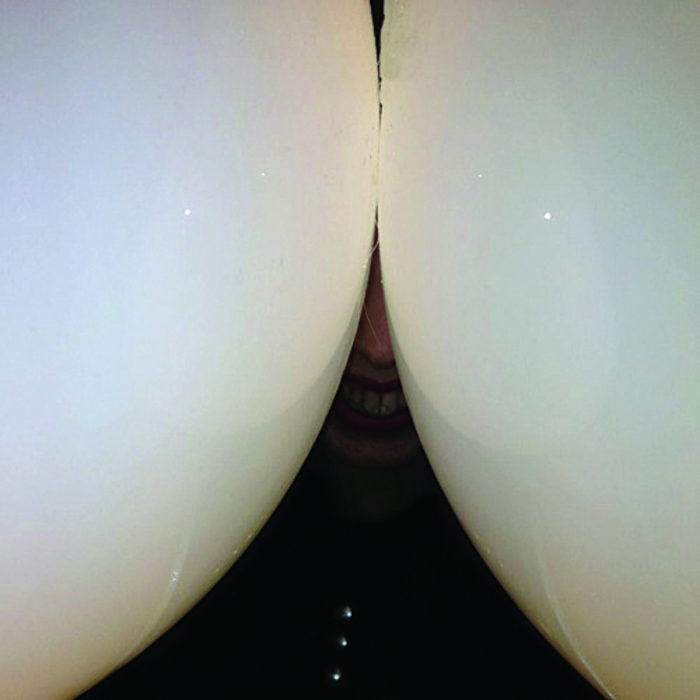 No matter how many times they break up, I've come to expect a Death Grips release yearly, minimum. It's certainly not a complaint: as is classic DG fashion, the trio has released another brain-melting, manic fusion of industrial, hip hop, and digital hardcore. Bottomless Pit is the group's most cohesive project yet, with improved songwriting and lyricism across the board — I'd go as far as to say it's the first thing someone looking to get into Death Grips should listen to.
"Off uncertainty 'til your zipper locks
My salvia silhouette commence shots
Sixty shots a second on this hexed clock
I strike 'tween each time your solar plex drops" ("Spikes")
Ka – Honor Killed the Samurai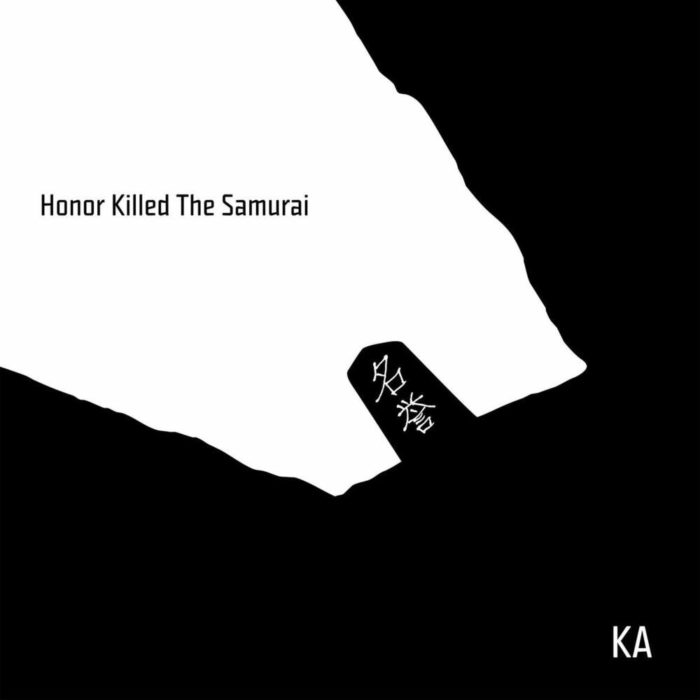 Brooklyn rapper Ka isn't known to many, appearing first in underground collective Natural Elements in the mid 90s. This year, however, his project Honor Killed the Samurai caused notable stir among music publications like Pitchfork and Spin. Seemingly out of nowhere, the rap veteran dropped a masterfully succinct East Coast hip-hop album that reflects life on the streets in a style reminiscent of the reserved, somber tones of MF DOOM and Slick Rick. Each track is stripped-down, carefully constructed, essential listening.
"Mommy told me 'be a good boy,
need you alive, please survive, you my hood joy'
Pops told me 'stay strapped son,
you need the shotty, be a body or catch one'" ("Conflicted")
A Tribe Called Quest – We got it from Here…Thank You 4 Your service
Hip-hop collectively mourned the passing of Phife Dawg this past March, as the legendary group behind the landmark The Low End Theory had lost an essential and beloved third of their ensemble. Phife's death marked the end of Tribe's 30-year stint, and, as a parting gift, they released We got it from Here, the final collection of songs the group secretly recorded together. Instead of attempting to rehash a dated style as many old school artists tend to, Tribe gives us a union of experimental contemporary and classic golden age approach that results in their best album in decades, and easily one of the best this year.
"Ego make you violent or govern like a tyrant
Or switch a dictionary's word from vibrant to vivrant
Fool the thirsty people, selling tap water in bottles
Fooled a girl with NYU scholarship and now she models"  ("Ego")
Kendrick Lamar – untitled unmastered.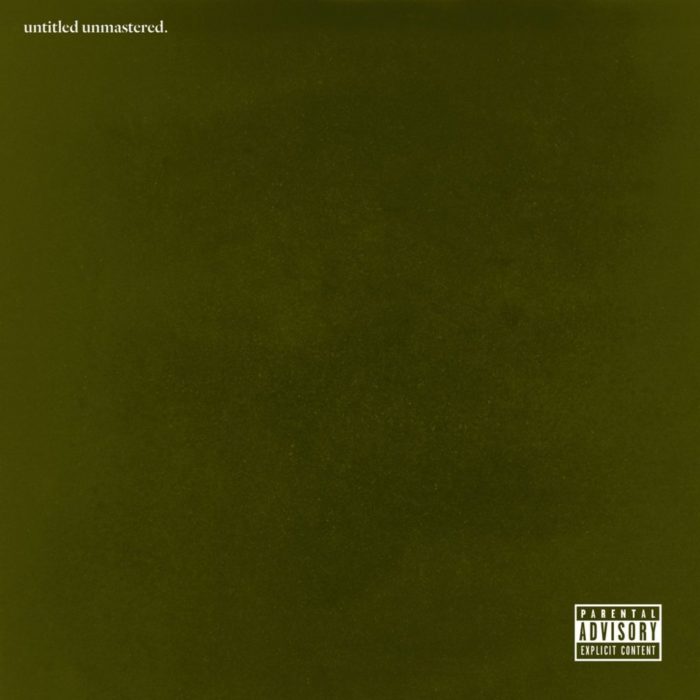 Since dropping his debut album Section.80 five years ago, Kendrick has yet to release an album that is anything but extraordinary. untitled unmastered. is a collection of songs that didn't make the cut for last year's To Pimp a Butterfly, an album that may have impacted hip-hop unlike any other in years. However, while these songs are throwaways for Kendrick Lamar, they would be remarkable, even career-defining songs from near anyone else. In a year where Kanye West demands the world recognize The Life of Pablo, creates entire art pieces dedicated to individual songs and meticulously retouches minute-long segments, untitled unmastered. quietly surpasses it tenfold — no flashiness, no decadence, only unadulterated natural beauty.
"Cornrow Kenny, he was born with a vision,
all morning with the mixed dashboards triple digits
Parallel park like an alien, can't visit
Slideshow for the night show, ten bitches
Find hoes with a blindfold, King Kendrick" ("untitled 02")
Danny Brown – Atrocity Exhibition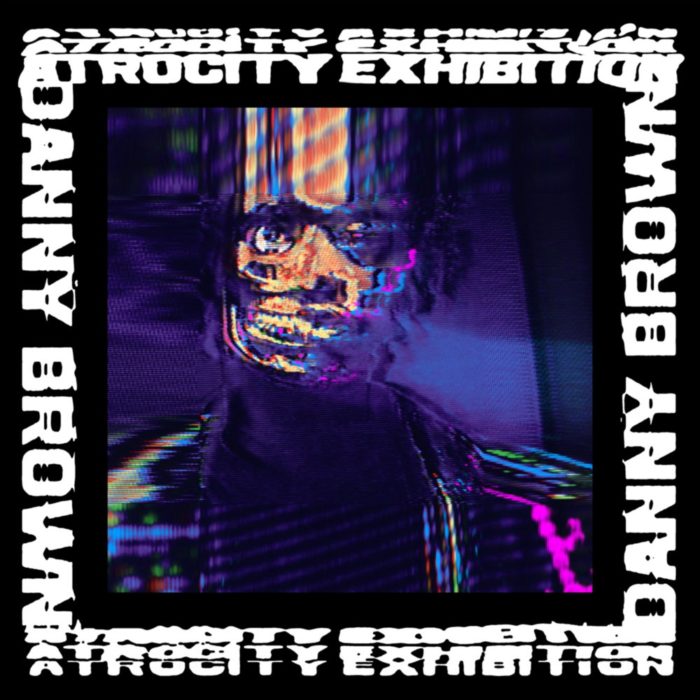 Danny Brown has been an interesting figure since he made major waves with 2011's XXX. While many rappers present themselves with confidence and charisma, Danny introduced himself to the world as a drug-addicted, drug-dealing, skinny-jean-straightened-hair sex fiend, flowing between an aggressive sober bark and his signature Adderall-induced yap. Despite his outrageous character, Danny's music is backed with intelligent lyricism and admirable experimentation, seamlessly shifting between hardcore Detroit hip-hop, mainstream electro-trap, and indie-pop collabs.
With Atrocity Exhibition, Danny clears any expectations by bounds and leaps, solidifying his brilliance (and insanity) with one of the most unique experimental projects in years. Somehow, he's managed to fuse post-punk and modern hip-hop as if the two genres were meant to go hand in hand, and, as an added "fuck you" to rap's perceived boundaries, implemented a dose of musique concrète. *What?*
This album is not optional, listen to all of it, now.
"I can sell honey to a bee
In the fall time, make trees take back they leaves
Octopus in a straight jacket, savage with bad habits,
Broke serving fiends, got rich became an addict" ("Ain't It Funny")
---
The Worst
Dishonorable Mentions:
2 Chainz & Lil Wayne – ColleGrove
Logic – Bobby Tarantino
Kodak Black – Lil B.I.G Pac
Father – I'm a Piece of Shit
J Cole – 4 Your Eyez Only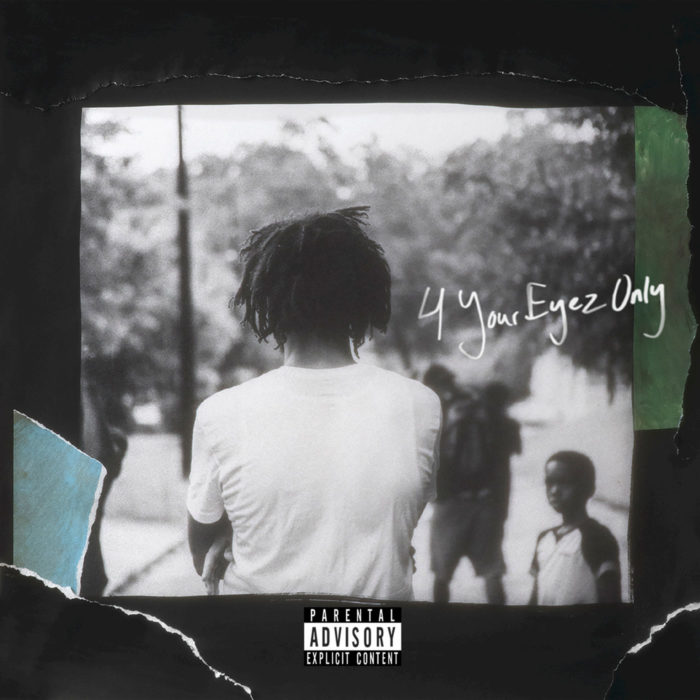 "Immortals" and "Neighbors" are pretty good songs. As for most of the rest…well, dude raps about doing the laundry, poorly. The rapping, that is.
"Raisin Bran in my bowl
With bananas and some almond milk
I never thought I'd see the day
I'm drinking almond milk" ("Foldin Clothes")
A$AP Ferg – Always Strive And Prosper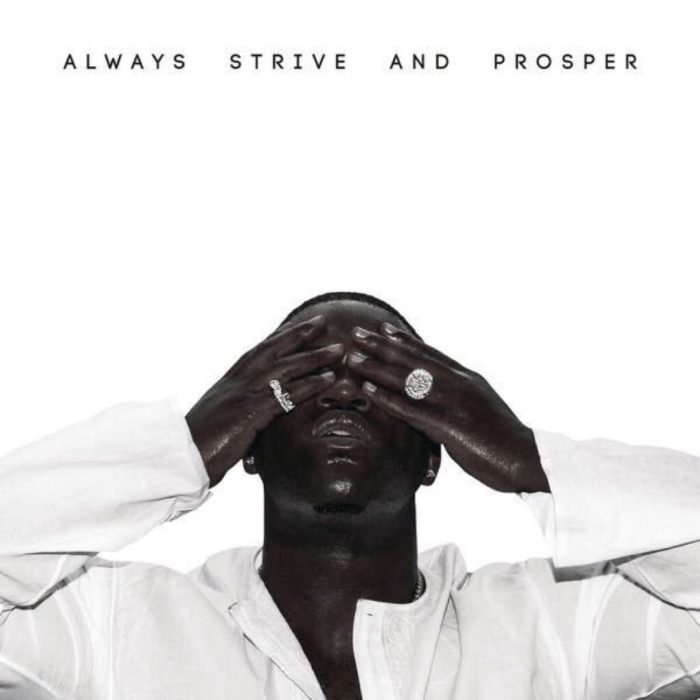 Ferg is capable of making good music, one only has to look at 2013's Trap Lord and 2014's Ferg Forever. Here, "Psycho" and "Let It Bang" are also evidence of the statement, but everything else — from horrible attempts at hip-house to an awful assortment of commercial features — reeks of failed experimentation and lacking attempts at mainstream exposure.
"We could fly to Puerto Rico and fight a mosquito" ("I Love You")
MIA – AIM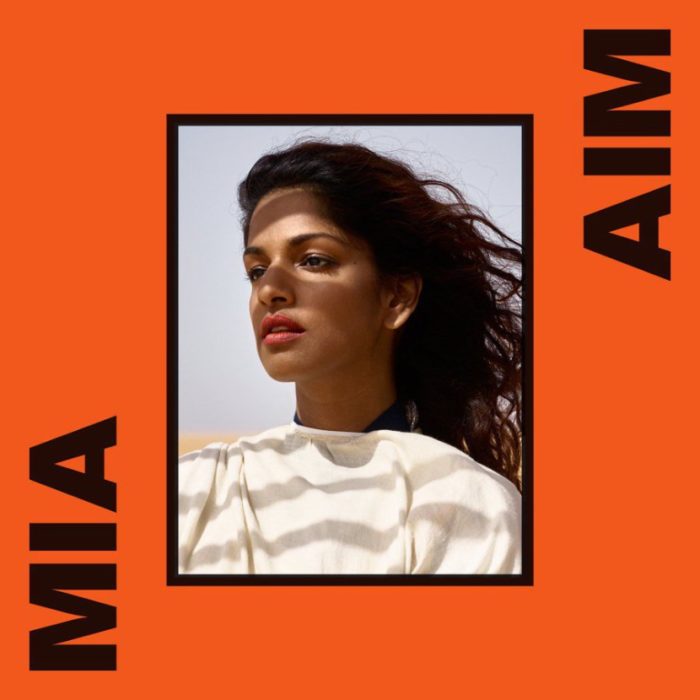 I really wanted MIA to be the representation that brown people needed this year, especially considering the political/social environment that election season had generated for the American public. Alas, AIM is not Kala, it's not Arular, and damn, it's not even Matangi – it's her worst album yet by a long shot, and really makes it seem like MIA isn't a notable figure in the political music scene anymore. Hell, it makes it seem like she has no idea where she is.
"Getting blessings in the shower
Looking in the mirror, mood emoji fire" ("Survivor")
21 Savage & Metro Boomin – Savage Mode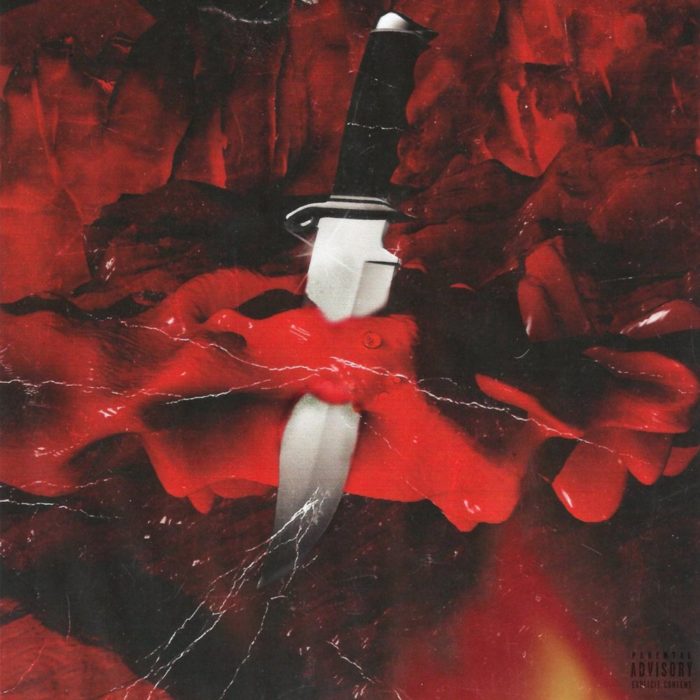 I'm a massive Metro Boomin fan. His beats are addictive, minimalist, and hit very, very hard, so I think it's a shame that he wasted an entire collaboration with 21 Savage. Sure, I listen to "X" a lot more than I should, but it's only because I can pretend it's a Future song. Fuck 21 Savage, his lame-ass ad libs, his mumbling Cat-in-the-Hat ass rapping, issa knife, etc.
"Why the fuck you stare?
Pew-pew, bet yo ass don't stare" ("Savage Mode")
Kevin Gates – Islah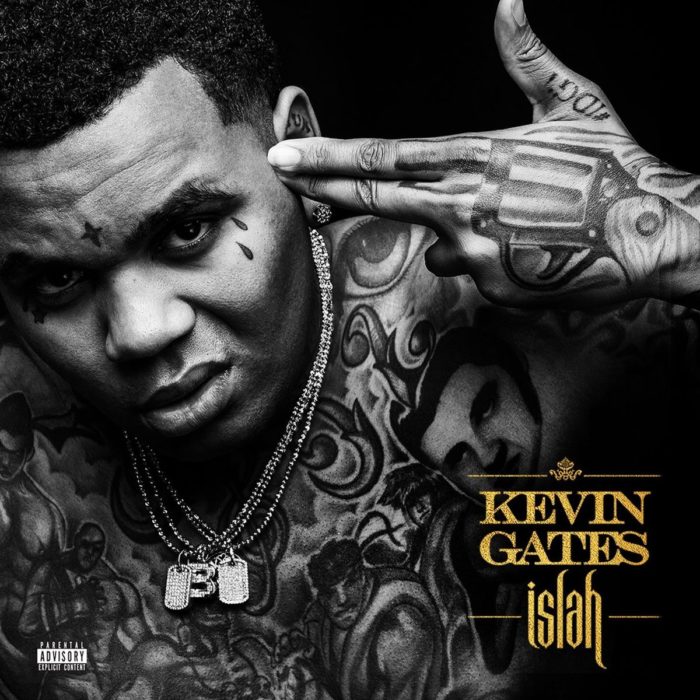 Kevin Gates makes some super generic trap music and releases it as an album. Not the absolute worst of the year, but really bad. I seriously have no descriptive words for it. Bland?
"Me and my lil ho, we be out in public
Catchin' feelins, I be fuckin' her without no rubber" ("Thought I Heard")
DJ Khaled – Major Key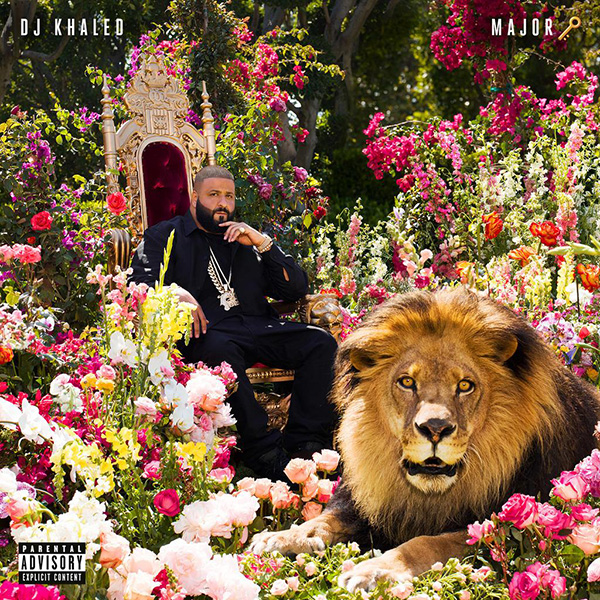 There isn't much to say here. Jay-Z and Nas make up the few good moments on this thing, the rest is (mostly) bad features and DJ Khaled meme-ing as hard as he possibly can. And oh God, Meghan *fucking* Trainor is on this.
"DJ Khaled!" (Honestly, all of the songs.)
Drake – Views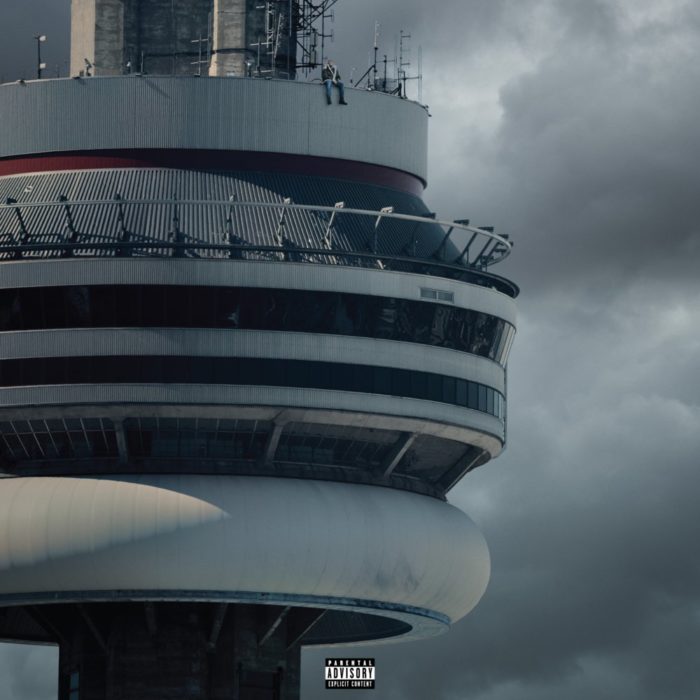 Drake wastes 80 minutes of precious time with his laziest effort, ever. He hasn't sounded so plain since Thank Me Later, which in comparison to Views looks like an *improvement*. Here, Drake is so mind-numbingly colorless that it's almost unbelievable that it's by the same artist behind If You're Reading This It's Too Late…which really wouldn't surprise me or anyone suspicious of dude's legitimacy.
"Got so many chains they call me Chaining Tatum" ("Pop Style")
Macklemore & Ryan Lewis – This Unruly Mess I've Made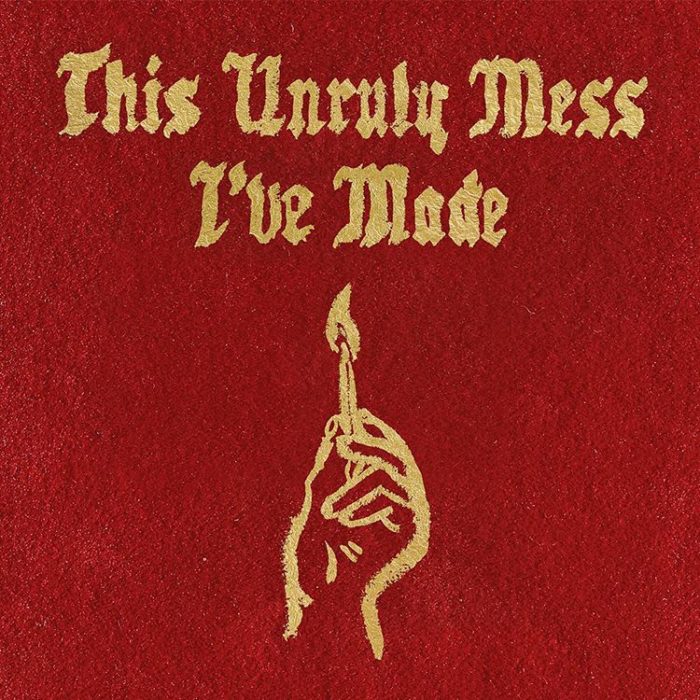 Shit is hella corny. Like, so, so corny, I really don't want you to listen to this. At least Ryan Lewis can do some fun stuff.
"Shoutout to the homie D
Who's D? Deez nuts" ("Brad Pitt's Cousin")
Wiz Khalifa – Khalifa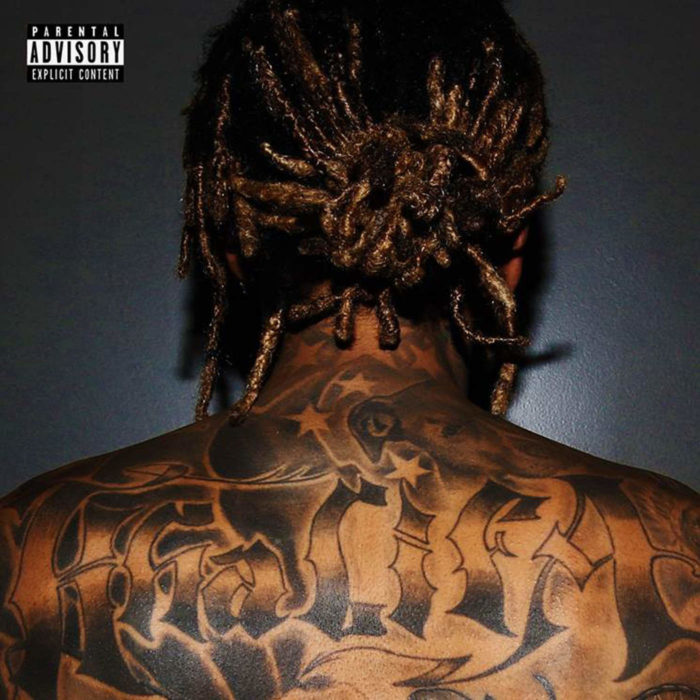 It kind of hurts to see one of the former kings of mainstream hip-hop descend into whatever this is. Sure, he never really delivered anything special, but I wouldn't go as far as to say it was *horrible*. But this — this is absolutely atrocious.
"Rollin' up paper
Ball like a Laker
Top on the building
I'm high as a 'scraper" ("BTS")
Desiigner – New English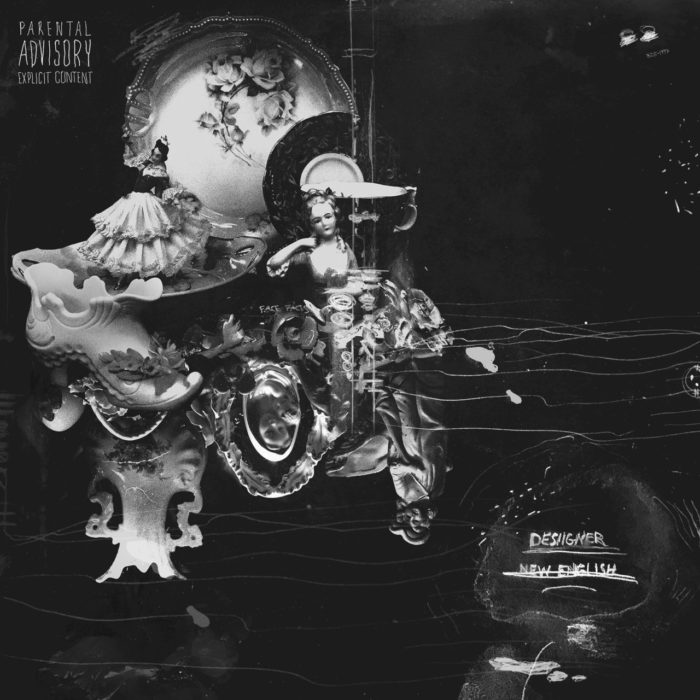 Get this shit out of my face.
"Smokin' ???, ????? it
Fuck yo ????adsfasdf
She $$$??? huh
I be ?? all?? ??GIT GIT GRRRRAHHHH"  (???)
Comments
comments