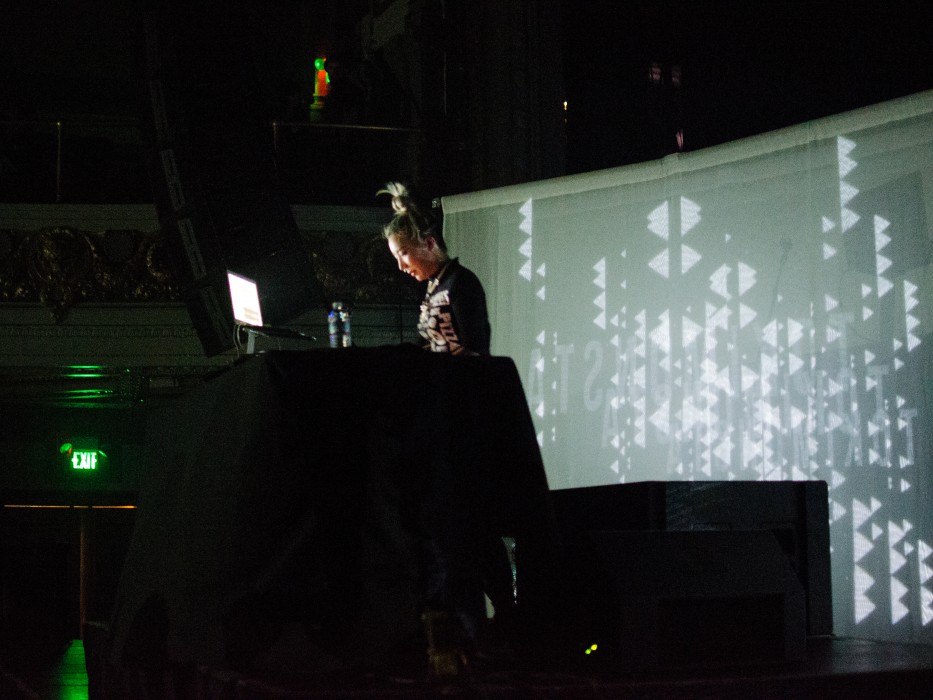 This past Friday at the Regency Ballroom, TOKiMONSTA (real name Jennifer Lee) performed a set to promote her new album Desiderium, out September 25 via Young Art.
Accompanying her were CRNKN, Doja Cat, and DJ Dials, each of whom kept a steady pace of their own unique brand of electronica while sprinkling in remixes of hip-hop classics and crowd favorites like 2Pac's "California Love."
Once the crowd was amped, the Korean born, LA raised DJ took to the stage and addressed the eager, welcoming crowd. We grooved in synchrony to TOKiMONSTA's command of her jazz-like beats and it was hard not to jive to them — the beats, and her seamless transitions, mesmerizing and brilliant.
Within the crowd, microcosms formed: groups performing light shows and having dance battles with one-another, adding to the vibrant atmosphere that TOKiMONSTA had created. The B-Side's ticket giveaway winner, Shanelle Nebre, was in attendance and felt that TOKiMONSTA put "a smile on her face during nearly all the songs [which] embodied the way she felt making her music and how she made the audience feel."
TOKiMONSTA's delightful charm and absolute control of her musical creativity cultivated a mesh of free-spirited euphoria.
 Article and photos by Edfil Dulay
Comments
comments