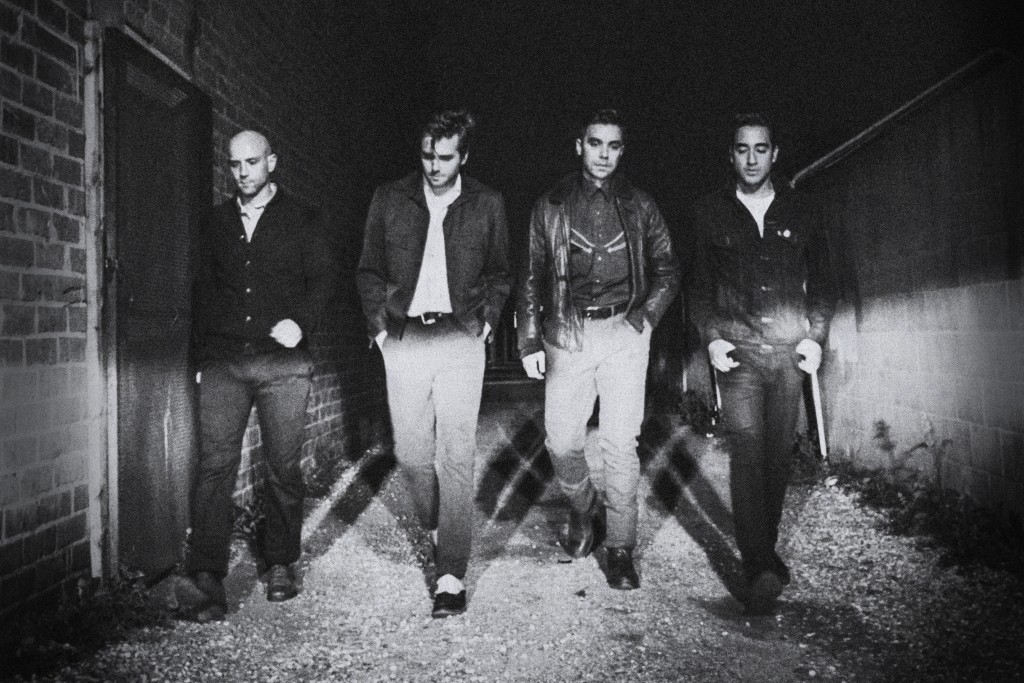 If you've grown up in a temperate climate on the east coast or rural Europe, you'll know there's something about the low-hanging moistness of morning fog rolling over soft hills and valleys. Moors: simultaneously enchanting and unsettling, cold and familiar.
Assertive but not quite jarring, last Tuesday's Strange Trails via IAMSOUND Records signals the re-entry of Ben Schneider to the scene. Originally Schneider's solo project, LA-based Lord Huron has grown in both size and demeanor to release this slightly muted and unfussily agreeable sophomore full-length. In a recent press release, Schneider calls the record a "distinct" continuation of Lonesome Dreams (2012) with borrowed themes but different times, locations, and characters.
Fancy watching them transform a concert hall to the Appalachian mountains during their current US tour? The B-Side can get you (and a friend!) there. We're giving away two tickets to Lord Huron's May 15 date at The Fox Oakland.
To enter:
Follow us on Twitter @BerkeleyBSIDE.
Retweet this tweet to #WINLordHuron!
Wanna jam with @LordHuron at the @foxoakland 5/15? We gotchu and a friend FOLLOW @BerkeleyBSIDE + RT TO #WINLordHuron http://t.co/cS0pxxhdwZ

— Berkeley B-Side (@BerkeleyBSIDE) April 16, 2015
Not on Twitter? Come find us on Upper Sproul between 10am and 3pm on Cal Day — Saturday, April 18 — to enter in-person. The contest will close on Saturday, May 2 at 11:59pm PT; a single winner will be notified shortly thereafter.
Article by Joanna Jiang
Comments
comments