Go see a Zombies live show in 2017, and you'll only see two of the core original members of the British band behind classic songs like "She's Not There". If the show you see is anything like the UC Theater show I saw last week, there will probably be considerably more octogenarians in the crowd tripping on LSD than original Zombies on stage. While that might sound disappointing, know this: seeing two original Zombies is still two more original members than you'd have seen if you went to a Zombies show at the height of their popularity in 1969.
In one of the most bizarre stories in rock history, a fake band posing as the Zombies did a very successful national tour of America, a full year after the real Zombies had broken up following the critical and commercial flop of Odessey and Oracle (1968). Despite the tepid initial reaction to the album's release and the band's subsequent dissolution, the song "Time of the Season" slowly but surely became a #1 hit that was inescapable on all radio stations. A Texas concert promotion company, seeing a hit song and no touring band to profit off of it, took the opportunity to recruit some session musicians who looked and sounded nothing like the British band and sent them on their merry way.
Anyways, two of the members of the fake Zombies would eventually be in ZZ Top, because the world works in mysterious ways.
Overcoming the initially disappointing sales numbers, scathing reviews, and touring imposters, Odessey and Oracle has grown exponentially in stature and is now universally considered a classic of its era. Today, it has assumed a comfortable 3rd place in rankings of the best ever psychedelic albums, listed only behind the untouchable Pet Sounds (1966) and, of course, Sgt. Pepper's Lonely Hearts Club Band (1967). Zombies songs have been covered by artists across the musical genre spectrum, from Elliot Smith to the Foo Fighters to Of Montreal, and have been cited as major influences by such disparate artists as Blood Orange and OK GO. This year, they've again experienced a boost in relevance due to the album's gorgeous "A Rose for Emily" being used as the closing theme for the hit NPR podcast, S-Town.
The Zombies wisely decided to perform all their new material — yes, new Zombies material exists — in the first half of their two-part performance at the UC Theater. Outside of some fun covers of old standards and a face-melting 7 minute organ solo by original Zombie Rod Argent, the highlight of the first set was an unexpected performance of a Zombies obscurity, "I Want You Back Again." Before beginning the song, singer Colin Blunstone admitted that he'd completely forgotten about the old b-side until hearing Tom Petty cover it live at a recent show he attended. He cheekily described their updated version of the track as "the Zombies cover of Tom Petty's cover of the Zombies."
While that anecdote was tossed off as a joke, it was also a beautiful and frank admission that more bands doing reunion shows should acknowledge: sometimes, it's hard to remember how to be the old you. Admitting you've been influenced by those who you've influenced isn't a crime, it's a beautiful cycle of art!
Despite those few highlights, the first set of the night was scattershot and slightly disappointing, so I was nervous for their full performance of Odessey and Oracle. But after the break, they launched straight into the opening piano chords for "Care of Cell 44" and every concern melted away because damn, those chords are just perfect.
While most live shows find some excitement in the band's divergences from their recordings, this performance was thrilling for the opposite reason: the Zombies endeavored to recreate their classic album, word for word, note for note, tone for tone. This would be ambitious for any album by any band, but it's especially ambitious for an album so notorious for its studio perfectionism and a band 50 years removed from the recordings. But recreate it they did, sometimes utilizing ten people on stage to provide the layers and layers of harmonies and guitars and bells and organs and drums needed.
It was a beautiful and cathartic show for the Berkeley crowd, most of whom had never expected to see the Zombies perform ever again, some of whom had been waiting up to 50 years for this opportunity. The songs were exactly as the fans remembered them, and that's how they liked them.
When the band finished their pitch-perfect rendition of album closer "Time of the Season", Rod Argent and Colin Blunstone both faced the crowd and raised their fists in the air, smiling broadly. This seemed to be in equal parts relief that they'd made it through the two-plus hour gig without a hitch, and sheer joy in the triumphant performance they'd just put on. They stood for a comically long time in front of the endlessly applauding audience, both arms raised like boxers who had just knocked out their opponents in the final round of a hard-fought match. And truly, they deserved every second of the lengthy applause that they got.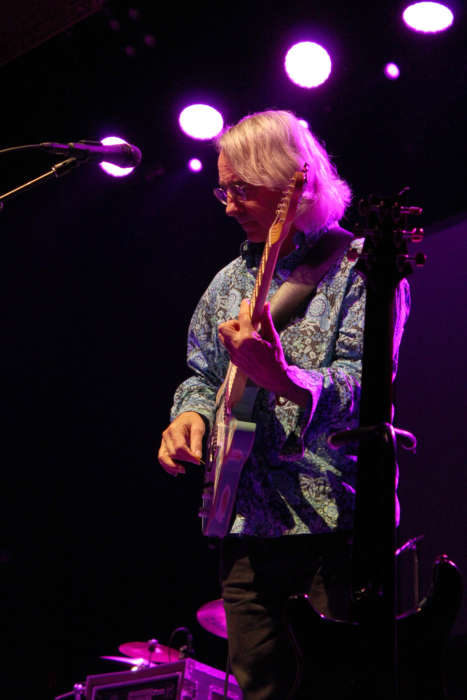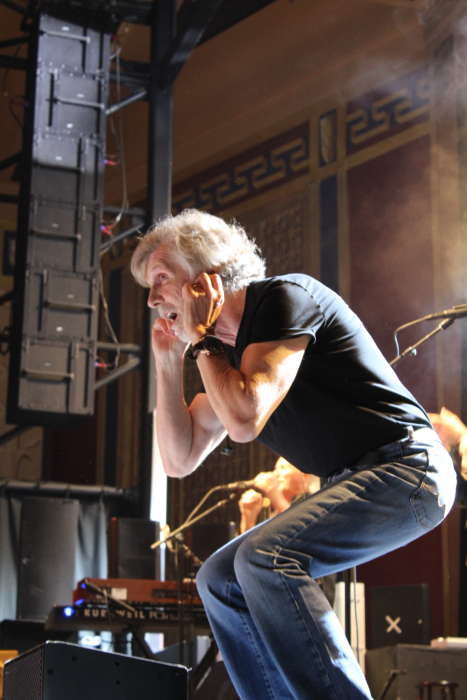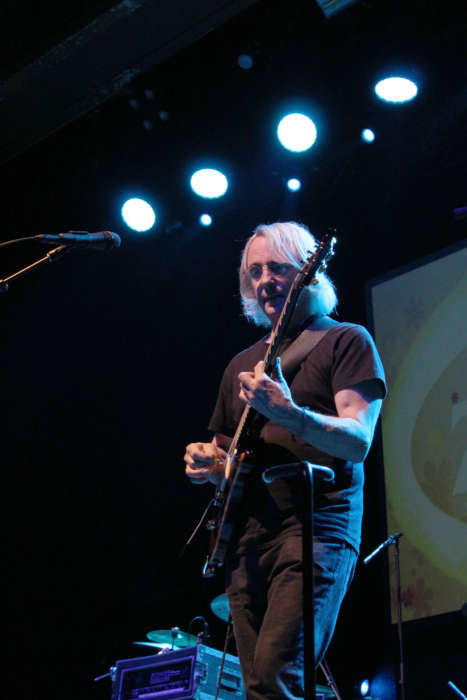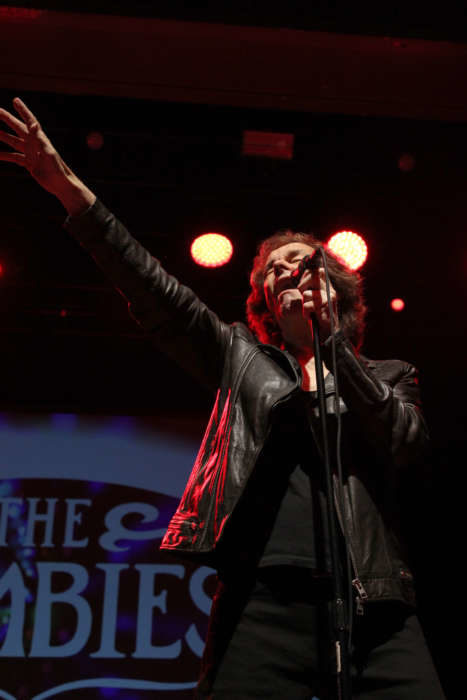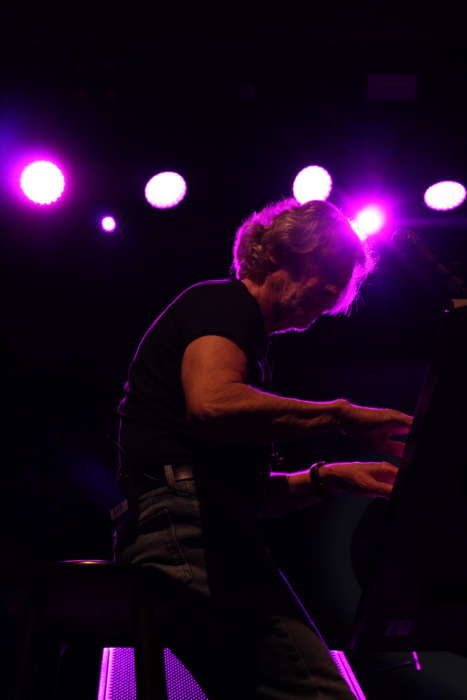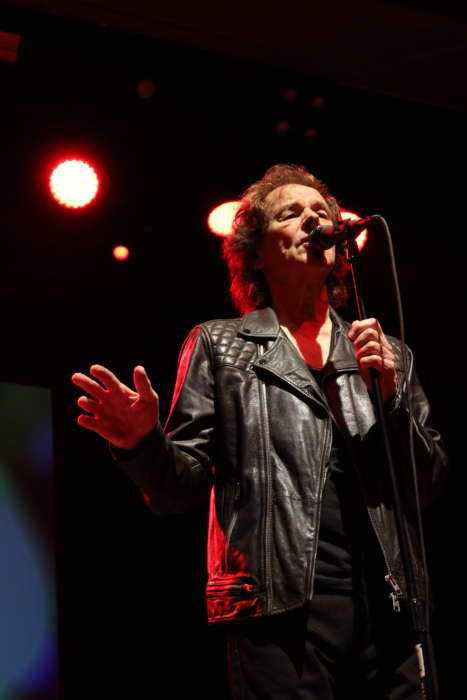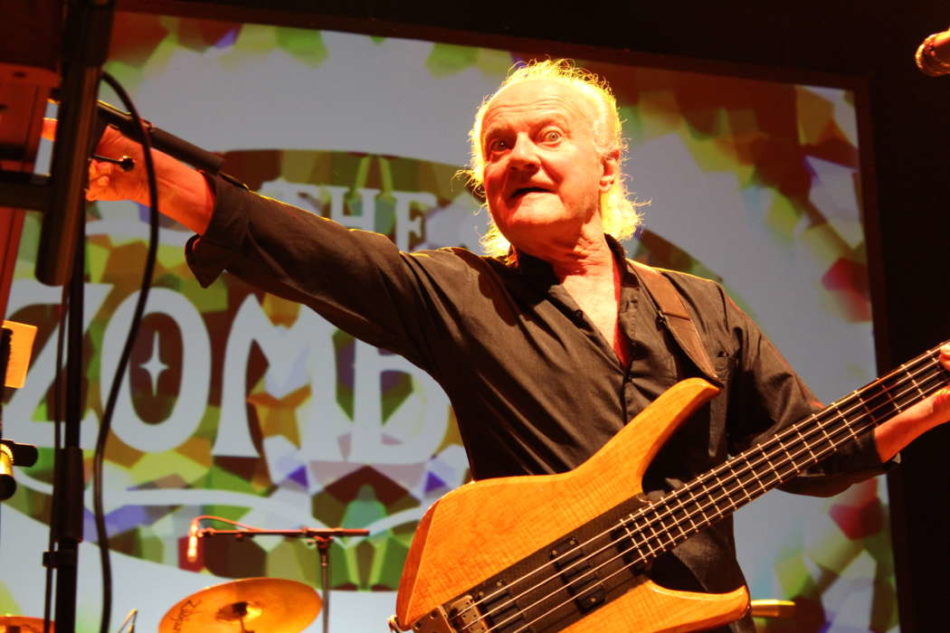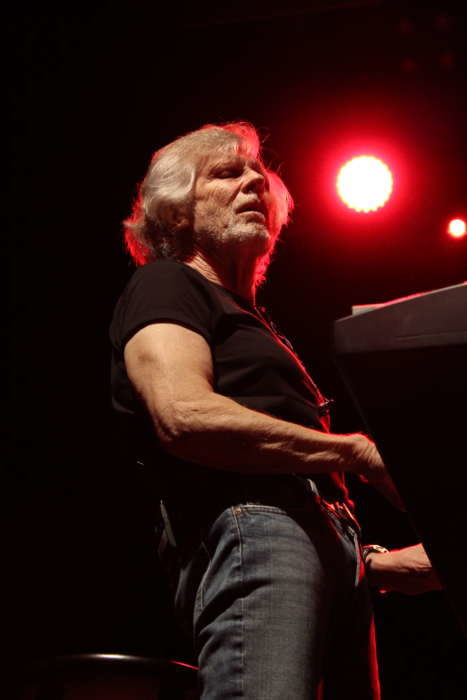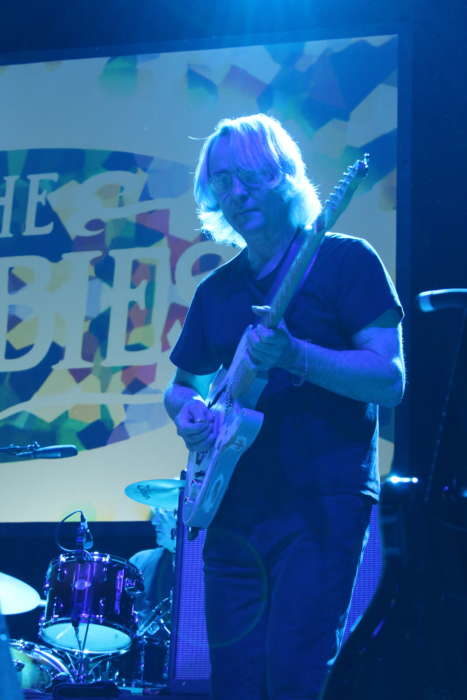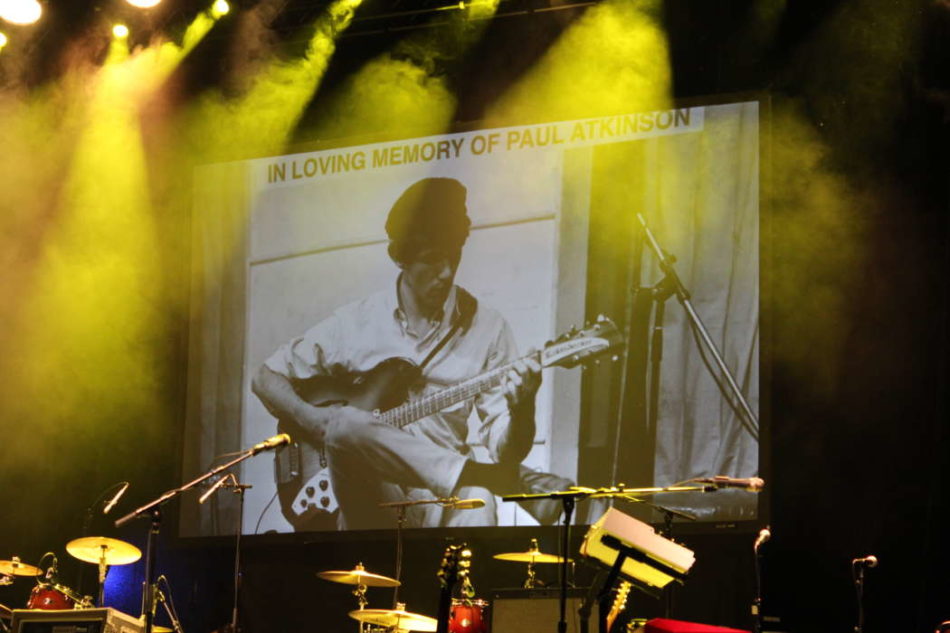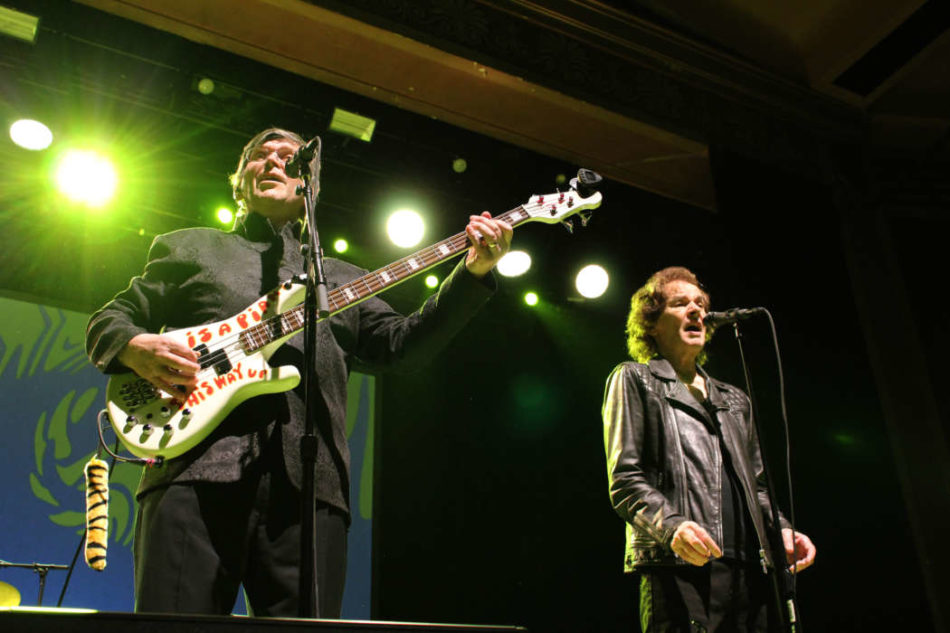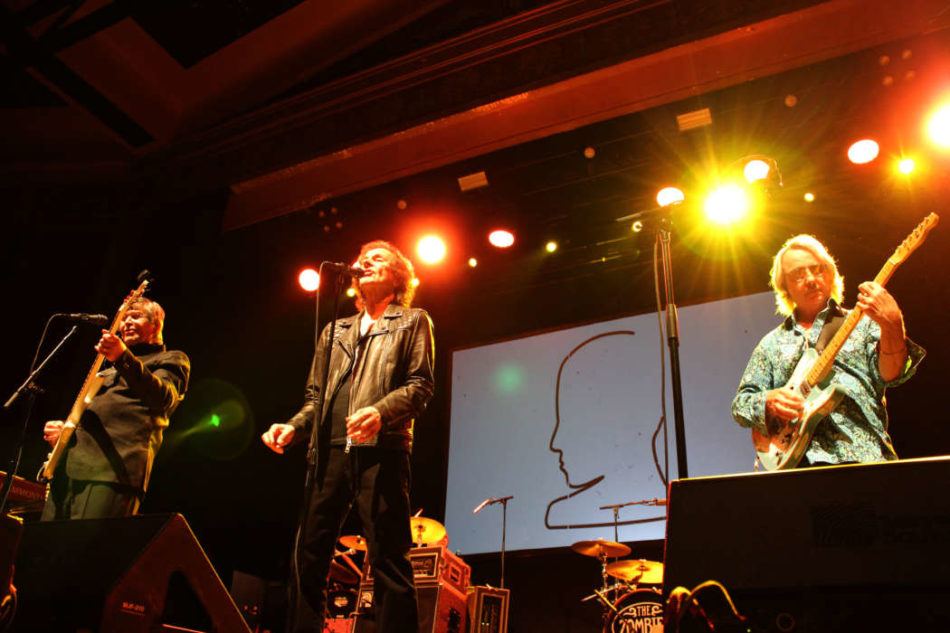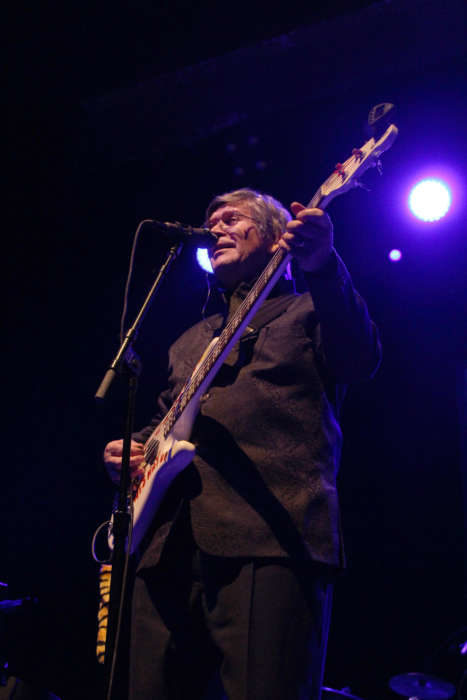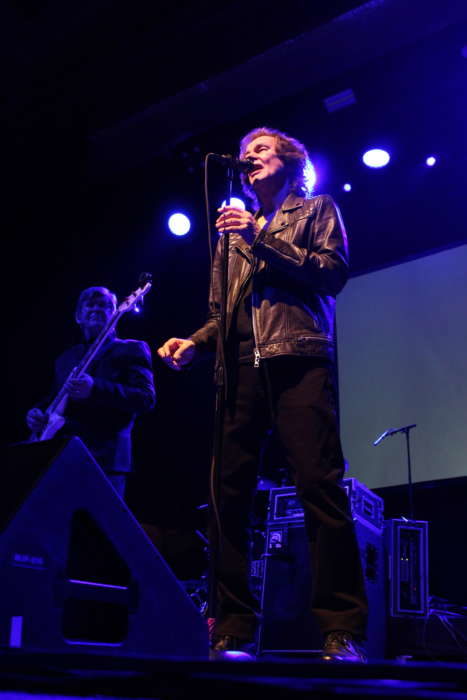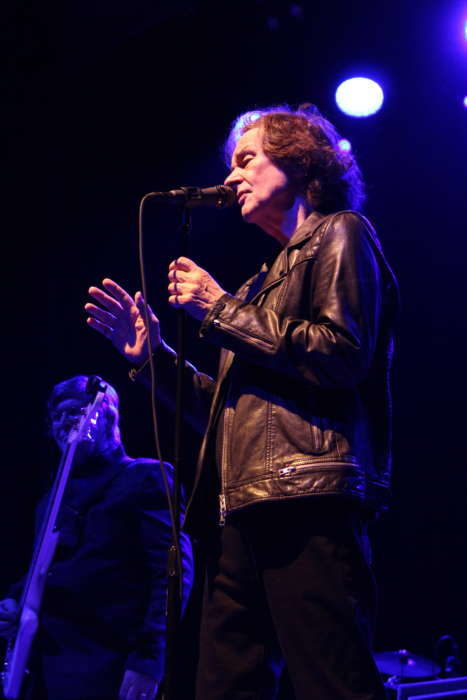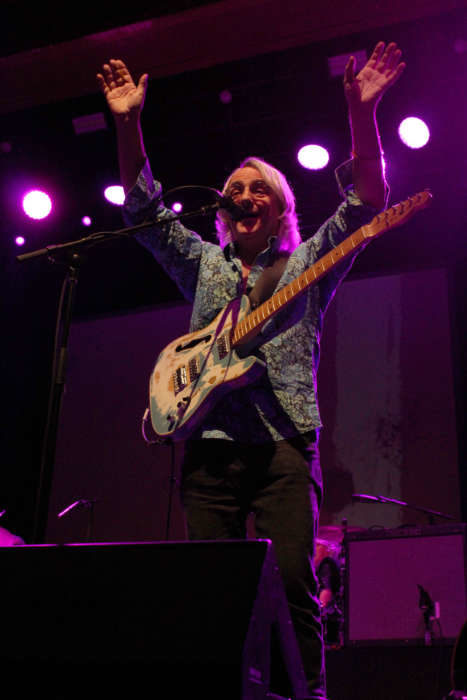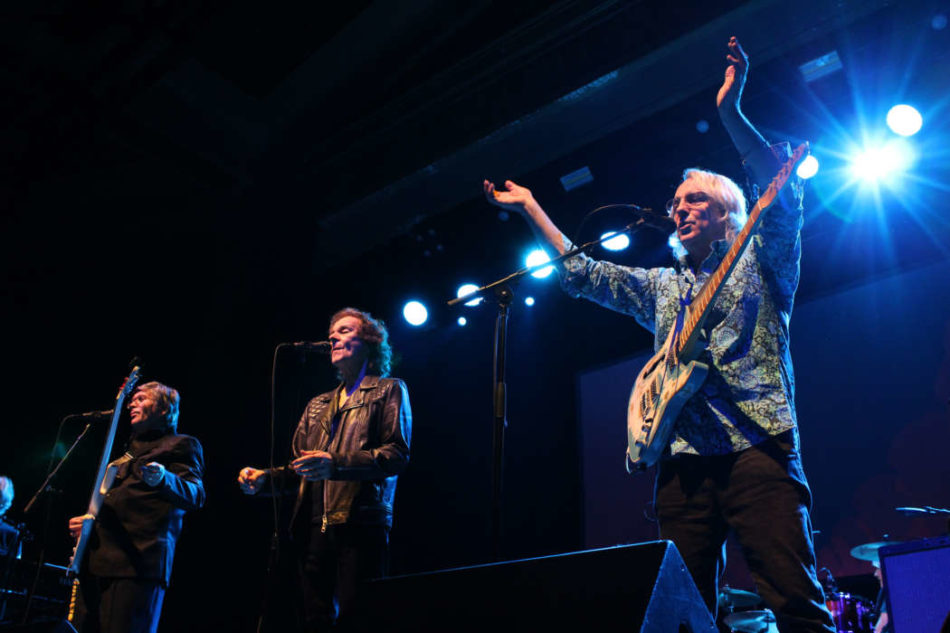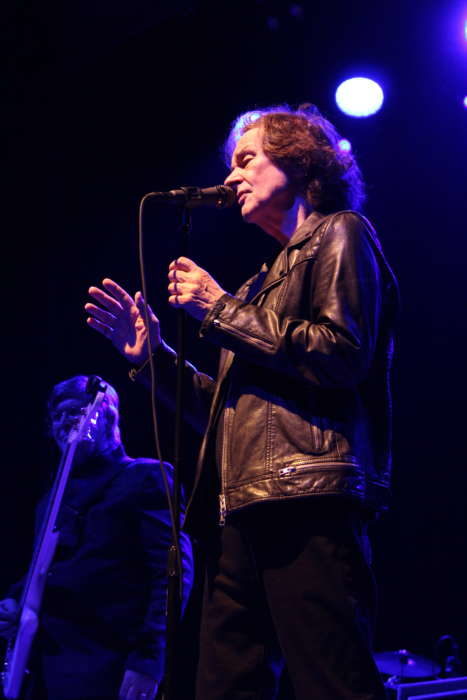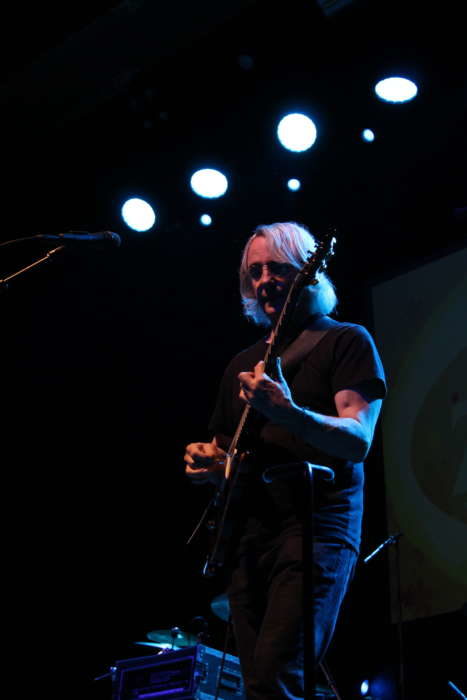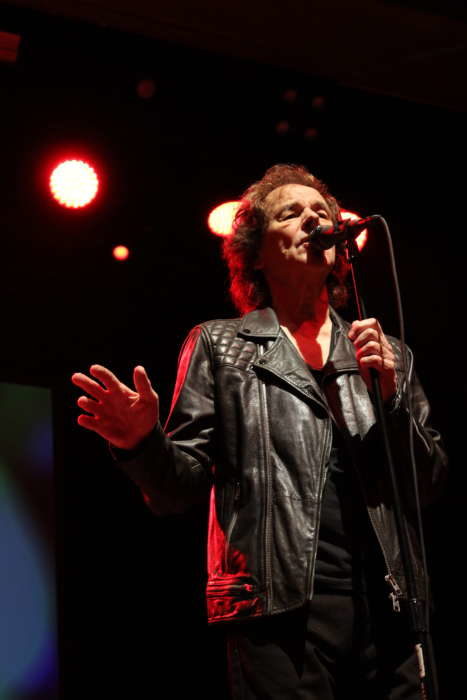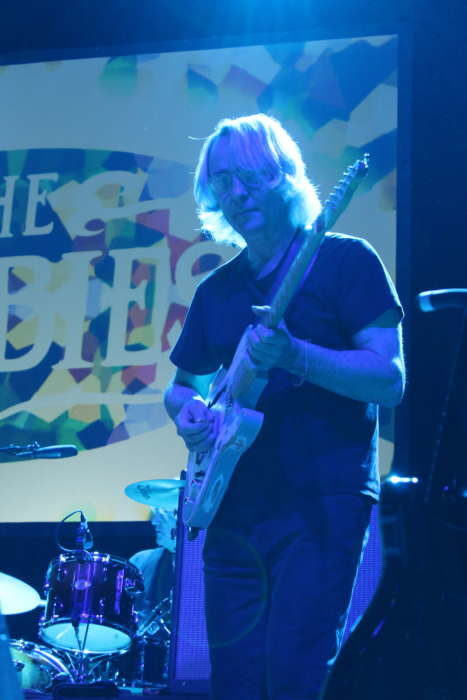 By Matthew Sater
Photos by Jessica Morgan
Comments
comments