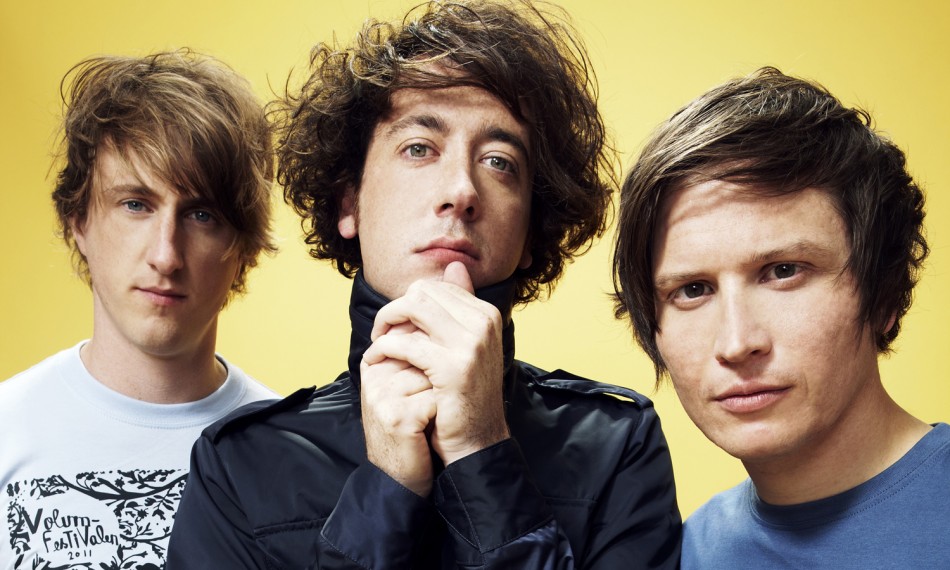 Late Thursday night, a small and surprisingly older crowd funneled into the Rickshaw Stop in downtown San Francisco as The Wombats took the POPSCENE stage for the their third time.
The night featured local POPSCENE veteran, Ivy Levan, and beats from DJ Aaron Axelson and Omar between sets kept the crowd entertained as they awaited the main show.
Our three Liverpool boys finally appeared on stage around 11:30pm, whipping up some witty banter to bring on their first song and most recent hit, "Your Body is a Weapon." By the end of this first song, Matthew Murphy (lead vocals, guitar, keyboard) managed to cause enough excitement to break some equipment on stage: the crowd heard nothing but feedback from the speakers. The band stopped playing briefly while the sound crew took the stage to identify the source of the issue.
During this time, Murphy and Tord Øverland Knudsen (bass guitar, guitar, keyboard and backing vocals) fled backstage, but Dan Haggis stood his ground (while he sat at the drum set) and took questions from the crowd, told jokes, fired friendly shots at his bandmates, and generally guaranteed the happiness of the crowd.
15 minutes later, Murphy and Knudsen reappeared, commencing hard guitar solos to seamlessly lead into "Moving to New York" as the crowd's excitement quickly picked back up. The Wombats' set featured quintessential songs off both A Guide to Love, Loss and Desperation (2007) and This Modern Glitch (2011). Knudsen managed to navigate and dance on every conceivable section of the stage while retaining his impeccable bass vibes; every face in the crowd smiling brightly by the end of the show
The band also featured three songs off upcoming album Glitterbug, set for release in early April. "Give Me a Try" was noticeably more pop-based than their earlier work; however, "Greek Tragedy" adopted the same synth-heavy beats that the band experimented with to produce previous hits "1996" and "Tokyo: Vampires and Wolves."
The band went on well past their set time to give the crowd back the time they lost due to technical difficulties. Murphy's closing remarks were followed by "Let's Dance to Joy Division," sending the crowd home in anticipation of the new album and the band's next tour through the states. They are scheduled to reappear in San Francisco at The Fillmore in May.
Article by Arnav Chaturvedi
Comments
comments