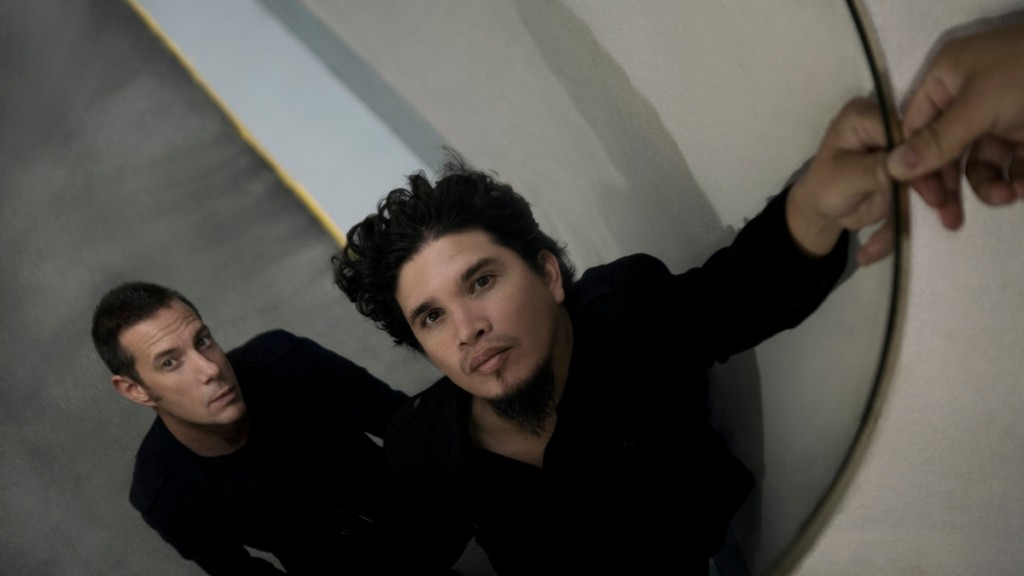 Perhaps it takes more than a thief to be a good artist. Picasso would reply with contentious conflagration, but then again Picasso wasn't challenged with the brutality of technology.
The onset of streaming has instilled a Darwinian setting in the realm of music, with greater need to evolve the music industry and ideology into a new aesthetic environment. The days of guitar-picking and romantic expression are beginning to fade, and Thievery Corporation has taken the challenge by the horns, guiding the raging bull down corridors of spiritualism and cultural representation.
Honestly, it seems like bands such as Thievery Corporation possess insight and influence into the music that has yet to come. Let's not forget that it has only been six months since DJ Rob Garza announced the closing of their label due to the consequences of online streaming… but this story is not a self-reflective eulogy. Bands of such stature are beginning to reply by redefining music and rebirthing live entertainment.
With the release of Saudade earlier this year, Thievery Corporation have undoubtedly experimented with culture, effects, and emotions. For those who have been following the band for some time, the evolution from Culture of Fear (2011) to the recent Saudade is yet another testament to the genius of Thievery Corporation. If I could state my interpretation of Saudade, it would be Bossa Nova infused with a composed soul.
But for those of you who are entering the magical world of Thievery Corporation for the first time, do not fret, this message applies to you (possibly more than anyone). The distinct transformation in music from the aforementioned albums shows that Thievery Corporation is beginning to touch upon clear spiritual immersion to provide a unique experience when seen live. Unlike some modern bands which rely heavily on the promises of technology, Thievery Corporation brings every instrument and every voice to stimulate your senses all at once. Their Eastern influence, political commentary, and Brazilian idiosyncrasy will vary from gig to gig.
As it stands, the music already sends chills down my spine. I saw the duo by chance in Athens, Greece this past summer, and it was there that I became aware of the thought the band put into their live performance. The lights, the atmosphere, the effects, the setlist — it's as if the band knew that every gig had to be memorable because records couldn't be loyal to them anymore. I was overwhelmed by the sheer experimentation applied to their most iconic songs. I heard a "Lebanese Blonde" I will never hear again; it was a version with staggered sitar improvisations that extracted brilliant crowd interactions. My body entered complete ascension into euphoric ecstasy, and I began to wonder if the band knew they had the crowd the second they played their first note.
Rob Garza and Eric Hilton understand music and the pressures of technology that are begging musicians to offer something that the Internet cannot: a show. October 2 at Fox Theater, Thievery Corporation will transport audiences on a spiritual journey once more. Anyone in need of self-reflection should immediately make time for the outstanding show this band will offer. S/he will undoubtedly take from it an unique memory and become part of the artistic movement of future music: proper entertainment.
Article by Nikos Zarikos
Comments
comments