About two months ago, as I skimmed through a classmate's short story, I came across a line that read, "Outside there is a boxcar", and without thinking twice, the small jukebox in my brain began blasting "Here Comes Your Man" by the Pixies. Thinking it was a nod to the iconic band, I showed up to class excited to tell the writer that I understood what he had done there. But when I mentioned it, he had never heard of the song or the band. In fact, none of the people in my group had a clue as to what I was talking about. Feeling disappointed and pretentious as hell, the walk home was an existential one. As I walked, I realized that I hadn't met many people who shared my interest in the Pixies. It wasn't a peer, but rather an older cousin who introduced me to the Pixies in middle school. When I got home, I decided to do some research on a band that I'd always considered a universal musical touchstone, but apparently was not as universally beloved as I'd assumed .
Through reading their Wikipedia page and by browsing article after article, I found more and more evidence that the Pixies were just as important as I'd always thought. Every alt-rock song, knowingly or unknowingly, was in some way inspired by the Pixies: Radiohead, Weezer, Pavement, Modest Mouse, all of grunge. I could look up any alt-rock act of the past 25 years and it would be almost guaranteed that they had at some point credited the Pixies' 1988-1990 run of classic albums as having a heavy influence on their own sound. And why wouldn't they be influenced by the Pixies? They were wholly unique in their era, taking a path, sonically and lyrically, that other rock bands at the time didn't even know existed. When Surfer Rosa was released in 1988, bands we today consider "classic rock" —  Journey, Fleetwood Mac, and KISS, to name a few — were still exceedingly popular, releasing best-selling Greatest Hits albums. Reading up on the band just confirmed that the Pixies were not just the next step in 80s rock music; they were the next six or seven steps, becoming the natural catalyst for years of expansion in what we consider rock music today.
But then I came across a blurb written on Apple Music's "Pixies Essentials" playlist. "Boston cult icons the Pixies may have only achieved minor commercial success, but the impact they made on the musical landscape was immense." There it was, "minor commercial success." How could a band with such an impactful legacy not reach mainstream success? When I found out that the band was making a stop at the Fox Theater in Oakland, I decided seeing a live performance would be of assistance in understanding how this important band could reconcile their cult popularity and importance.
On December 7th, I entered the Fox and was greeted by a diverse crowd with a very, very clear divide in age groups. Easiest to spot was the older generation, 50-something rock fans in all of their "Dress Pants with Band T-shirt" glory, many of whom had probably seen the Pixies in their glory days of the late 80s. Equally recognizable were the edgy young kids, teens and 20-somethings who knew just how important the Pixies were. And I wanted to be friends with all of them.
But before I could engage any fellow young Pixies fan in the ear straining and vocally taxing feat of carrying a conversation at a concert, the house lights went down. Without so much as a nod to the crowd, the Pixies walked on stage and were off to the races, opening the show with a slew of both old classics and newer material, never stopping for a break. They played "Wave of Mutilation" directly into "Um Chagga Lagga", following that with "Monkey Gone to Heaven", "Head Carrier", and "Bone Machine."
Clad in a black blazer, Charles "Black Francis" Thompson, accompanied by flawless performances by guitarist Joey Santiago and drummer David Lovering, wailed through his surrealist and taboo lyrics with ease, making the guttural vocals sound as natural as a speaking voice. The standout performance of the night, however, went to the band's newest addition, bassist Paz Lenchantin. Lenchantin's ethereal demeanor fit right in with the band's refined and mature modern-day appearance, but she still lent herself to the zany grittiness that remains at the heart of any incarnation of The Pixies. During the encore, she gracefully sang her way through "All I Think About Now", a thank-you letter to the band's original bassist Kim Deal, off of their most recent album Head Carrier (2016). Without pausing once, the group delivered what almost felt like a stream of consciousness setlist: unpredictable, raw, and just what one would expect from a band like the Pixies. Although the audience's enthusiasm seemed to wane when the band opted for songs off of Head Carrier, the crowd seemed genuinely pleased to hear whatever the band threw at them. When the band pulled out one of their many classics – "Hey", "Caribou", "Winterlong", "Where is My Mind?" "Here Comes Your Man", "Velouria", "Cactus", "Debaser", and "Crackity Jones" were all played – the audience immediately resumed losing their shit.
I have to admit that, until the band began playing "Caribou," I had completely forgotten about the question I intended on answering at this show. As a thick fog wafted over the band, then the crowd, I remembered my question: how could a band with such an impactful legacy never reach mainstream success? As I reflected on this, the fog created a translucent wall separating band and audience, floating its way into the crowd, surrounding each and every person present in the hazy world of the Pixies. It was in that moment that it became clear to me; save for a few especially nostalgic and crackly sounding songs, a large portion of their discography sounds as if it could have been released in the 2010s. They weren't simply "ahead of their time", as that can be said for most influential bands and musicians. The time was exactly right, it just took everyone else a few decades to catch up. Decades worth of seeds have been planted over the foundational soil of the Pixies' discography, and now that they're in full bloom, it's hard to see that soil. So of course a band like the Pixies' doesn't receive attention from the mainstream, and in a way I'm glad for it. Their status as perennial underdog has made their presence more authentic, and more tender. That being said, i'm also thrilled that they're touring and offering audiences a loud, but gentle, reminder of their significance to music.
Article and photos by Rebekah Gonzalez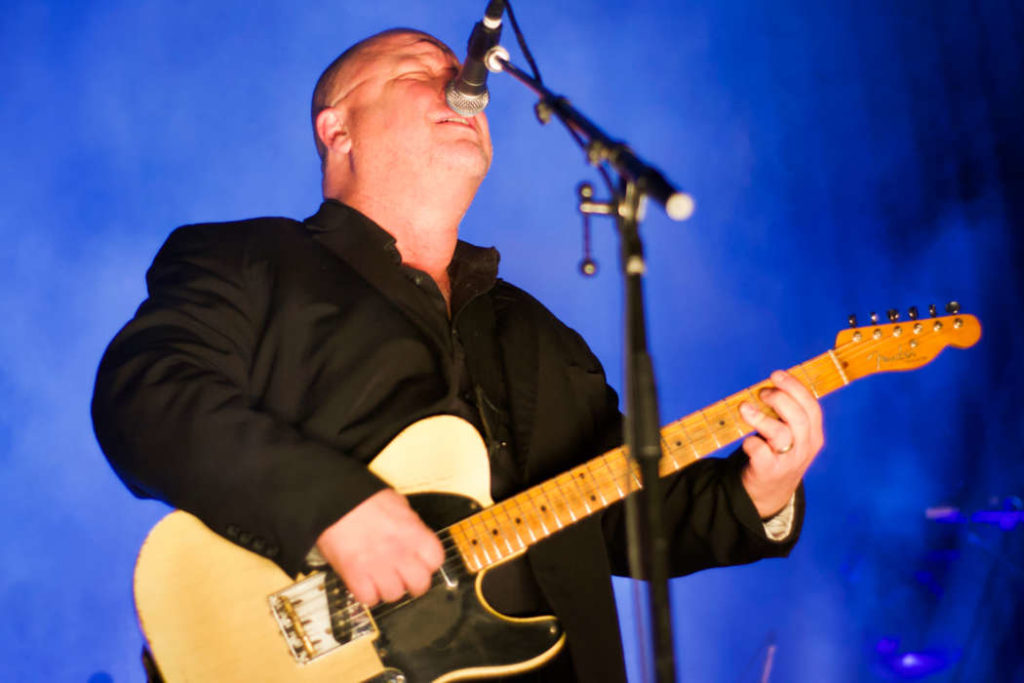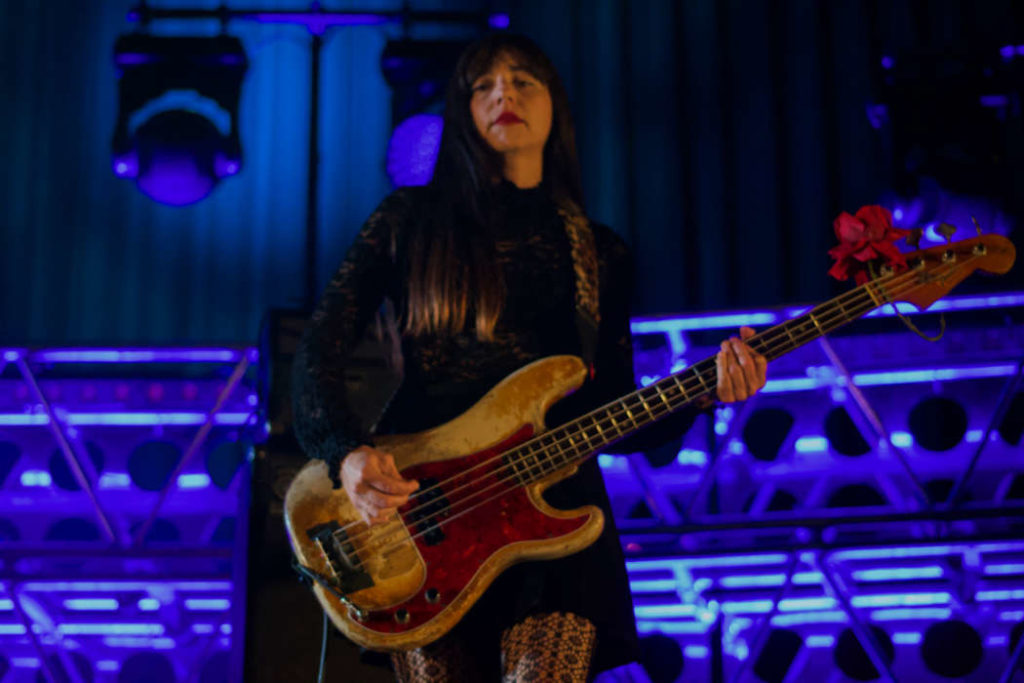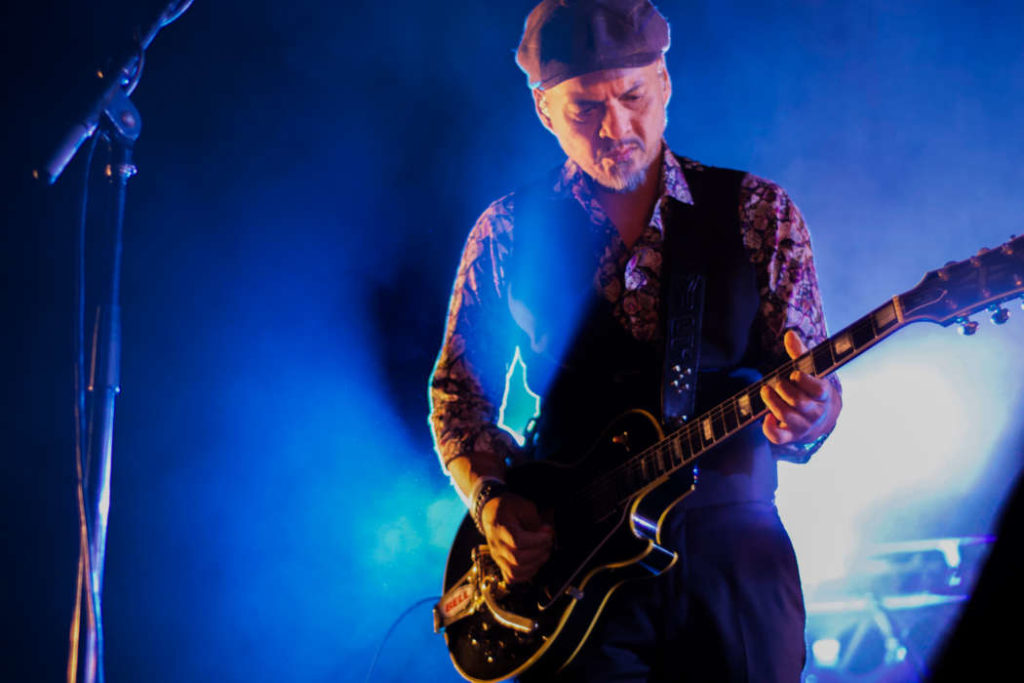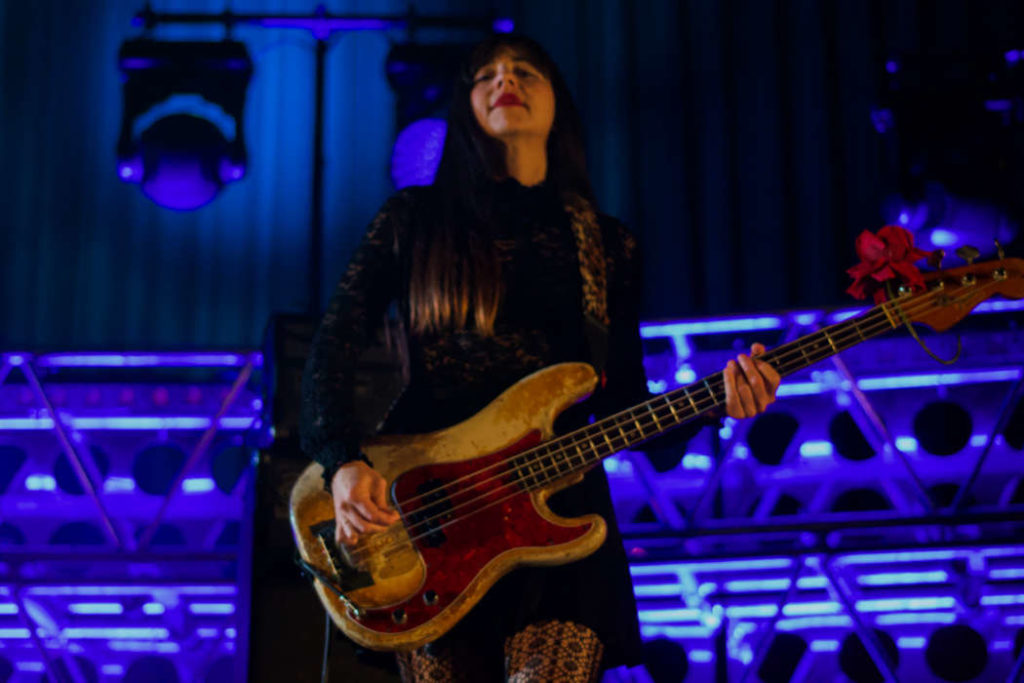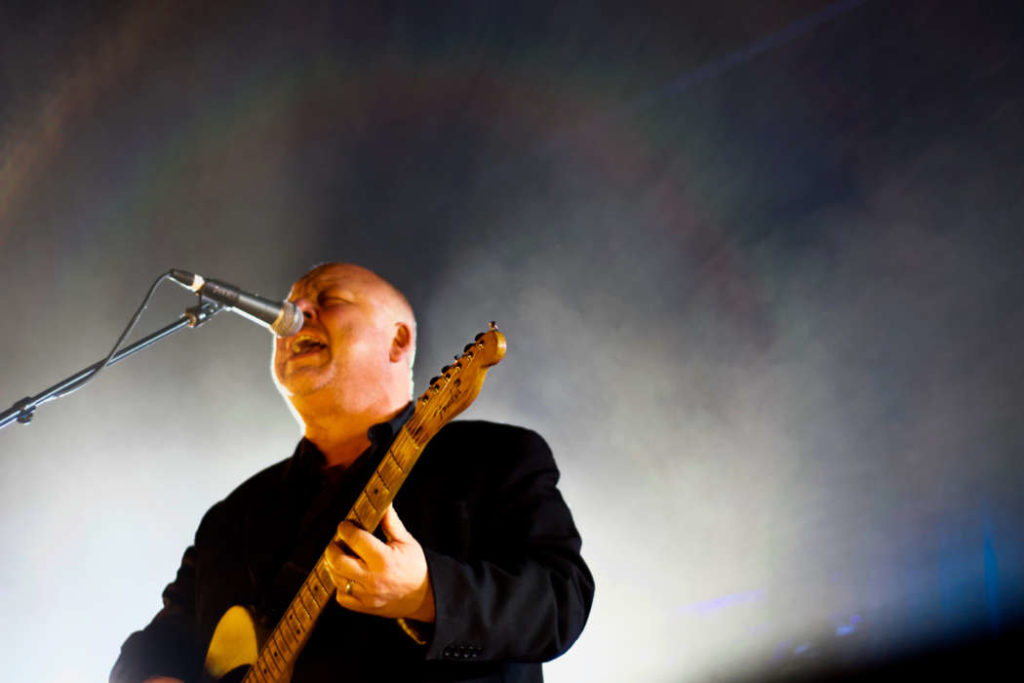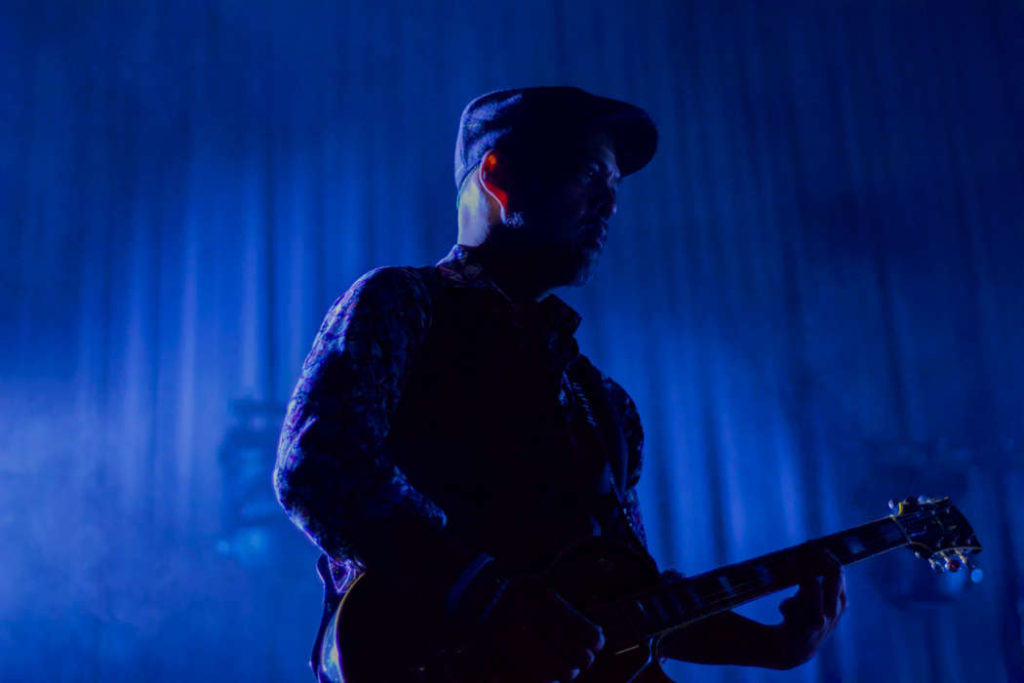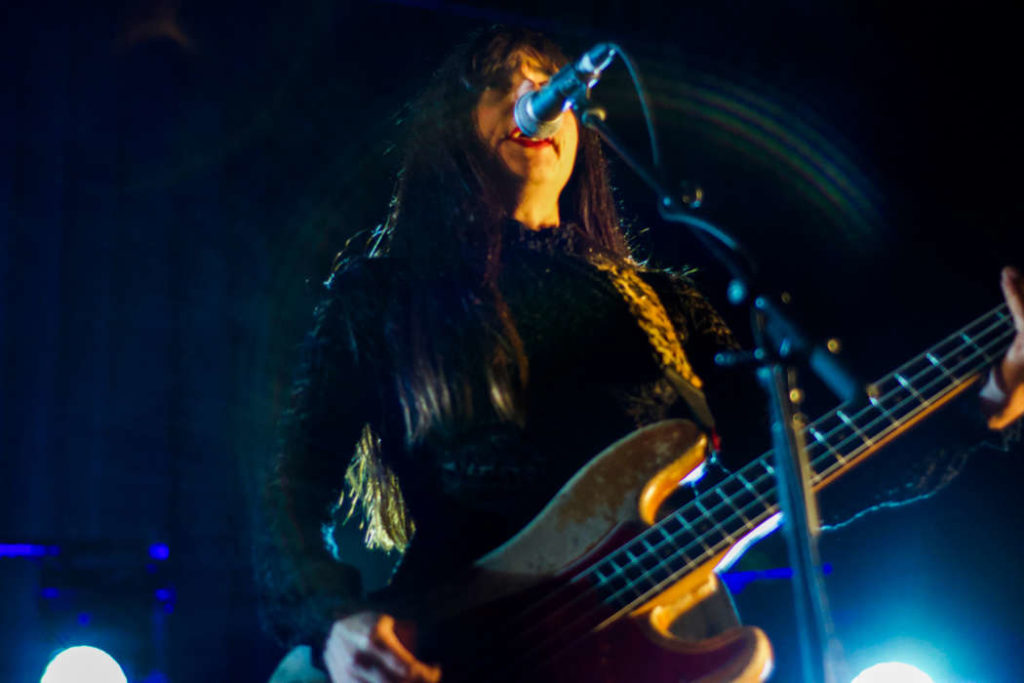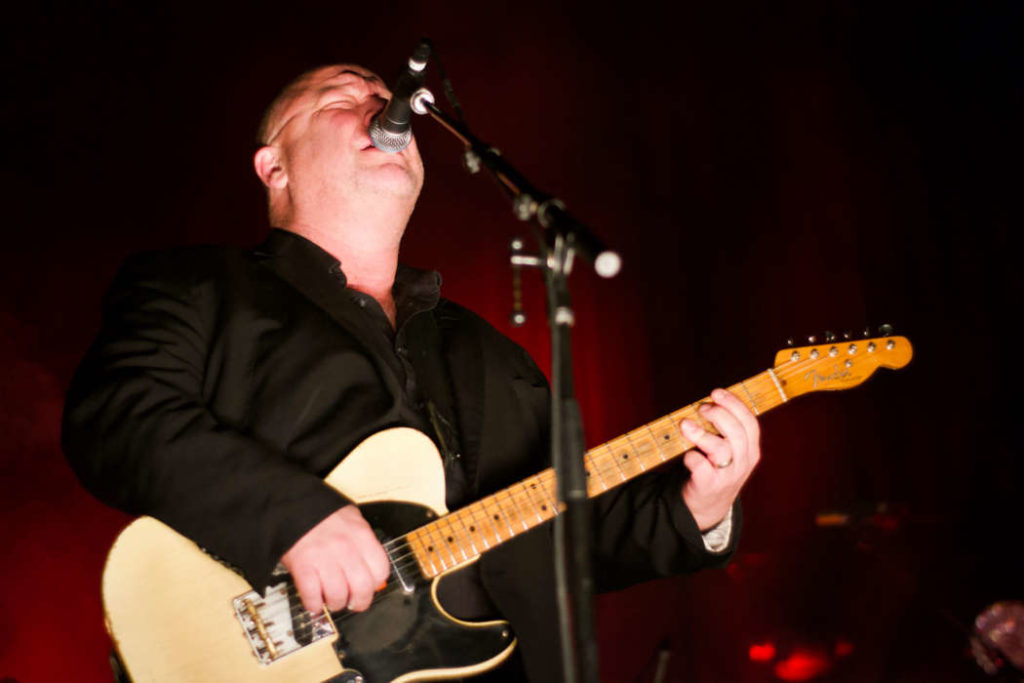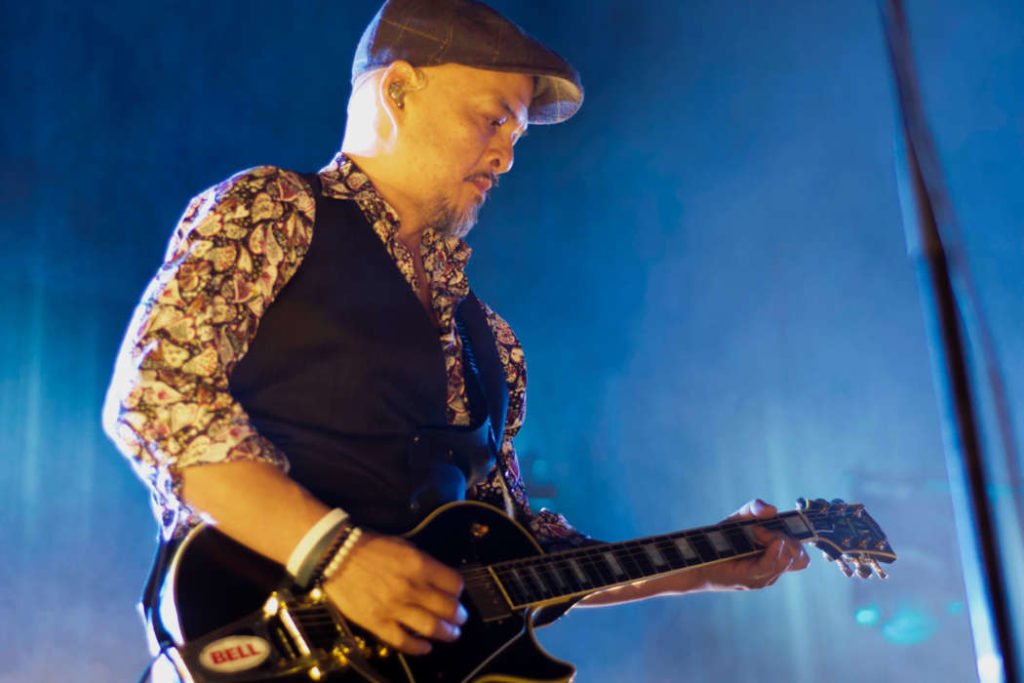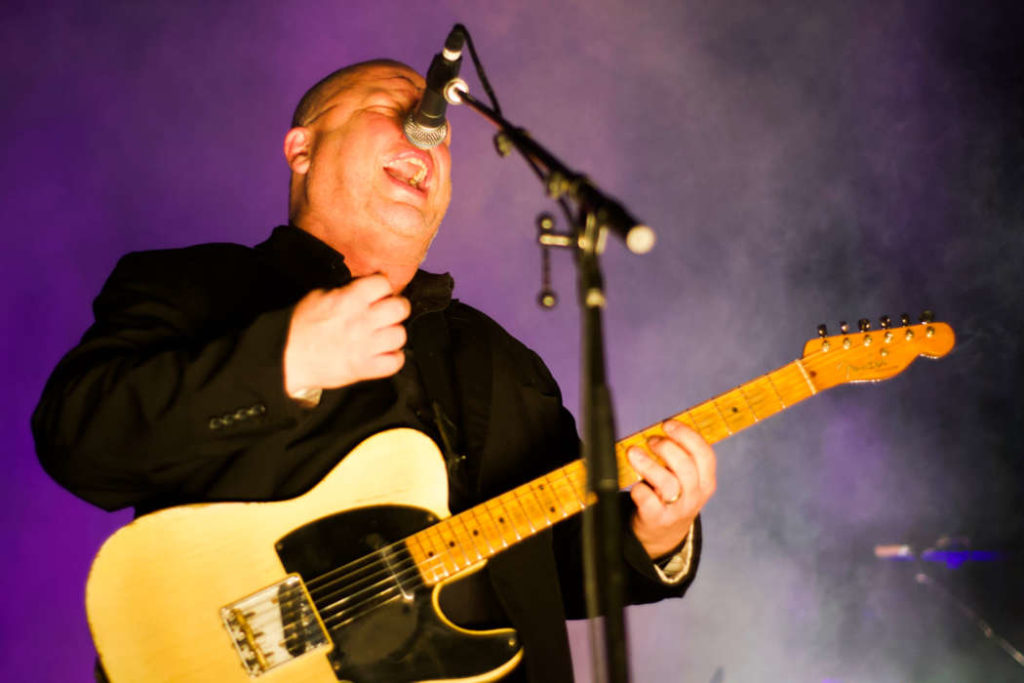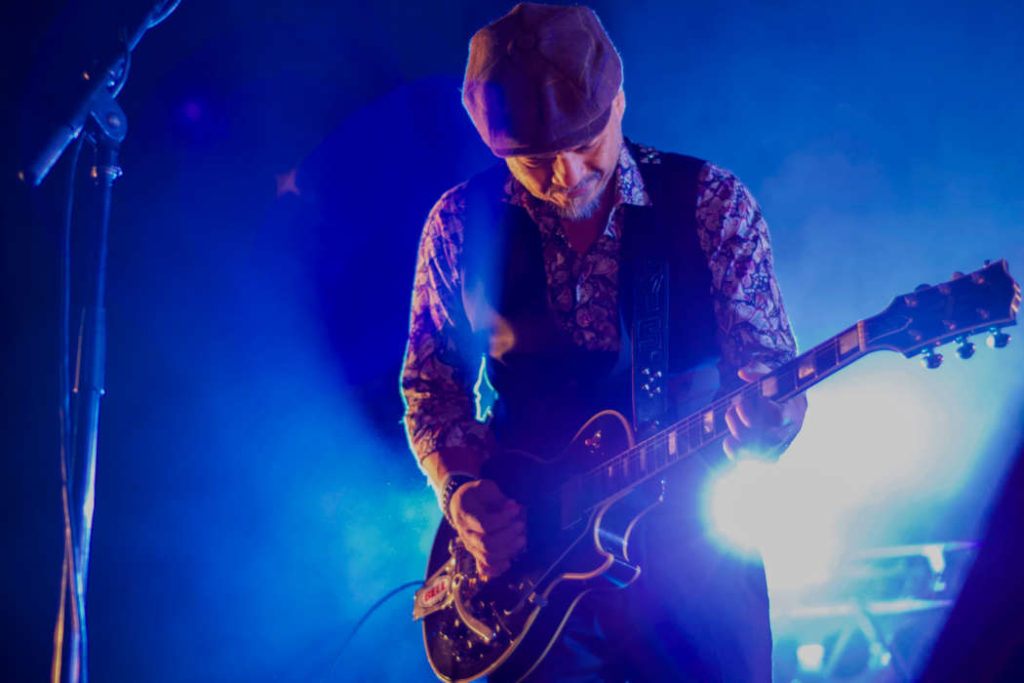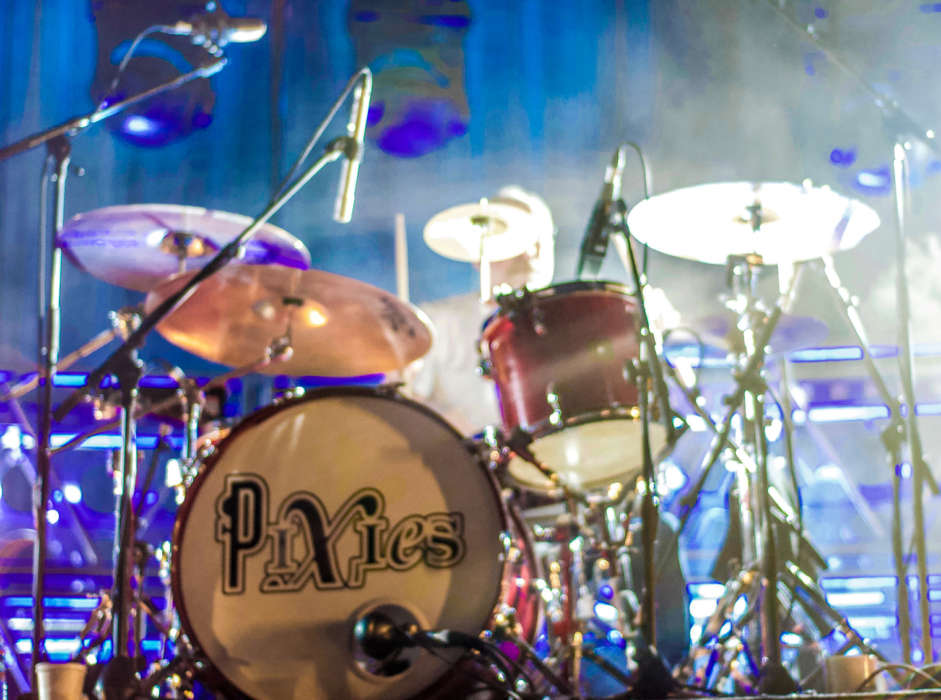 Comments
comments