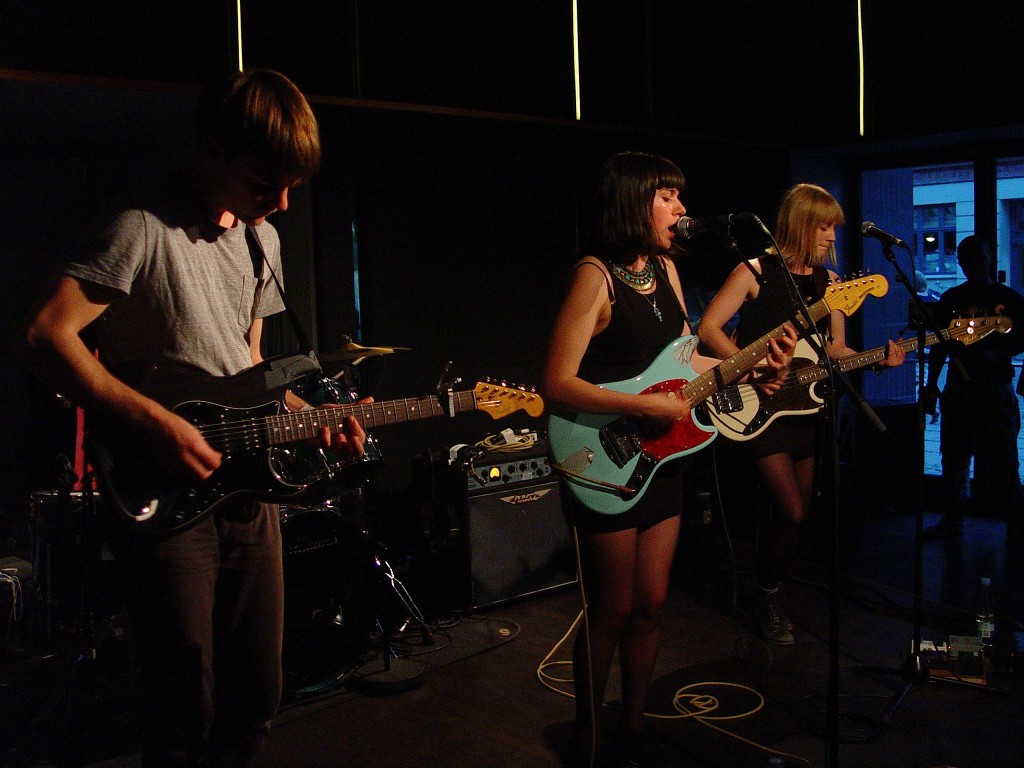 COPENHAGEN, DENMARK* — The Pains of Being Pure at Heart performed in Denmark this past Monday, June 23, on one of their European tour dates following the release of Days of Abandon (2014). They played with supporting acts Ablebody and Fear of Men at Ideal Bar in VEGA, one of Copenhagen's premier venues.
Both openers were similar to The Pains of Being Pure at Heart. Apart from noise-rock qualities and abundant usage of pedals across the lineup, Ablebody and Fear of Men also shared members with the headlining band. Brothers Anton Hochheim and Christoph Hochheim, who provide live support for singer and guitarist Kip Berman (Pains), played with Ablebody at the Copenhagen show. Jessica Weiss, the lead-singer and guitarist for Fear of Men, was featured on vocals and synth during Pains' set.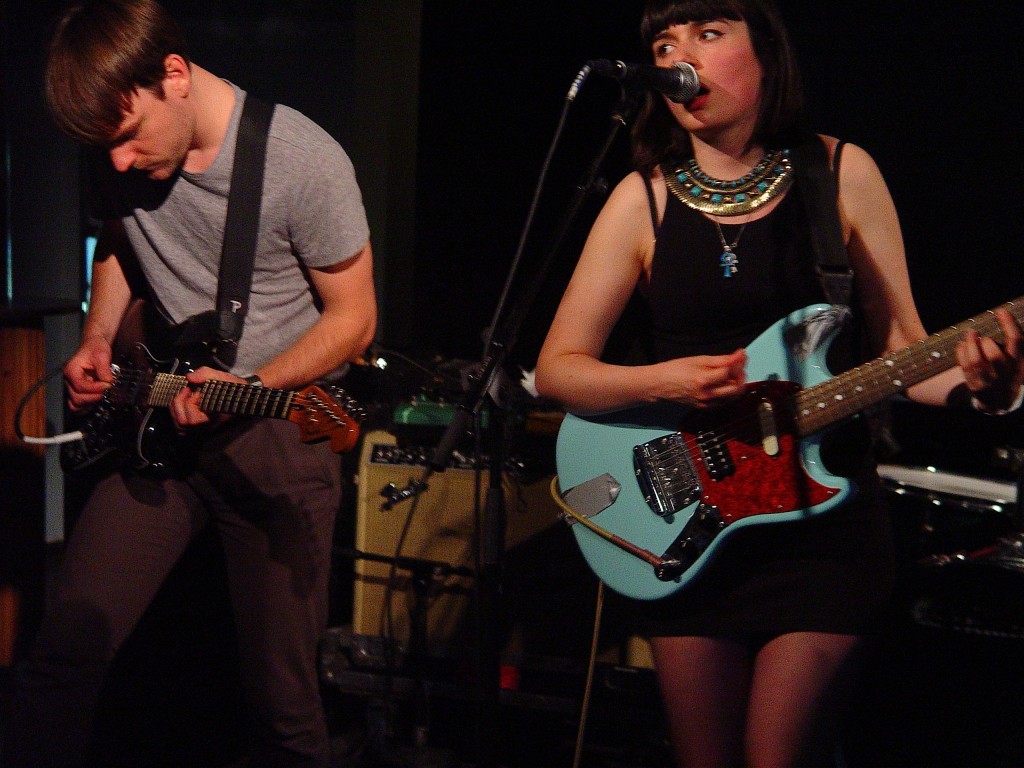 Having begun on time, the venue was only sparsely populated during Ablebody's set; more people began to filter in as Fear of Men began to play. The Brighton-band got on stage without an introduction, and immediately began playing. Weiss engaged the crowd with powerful vocals reminiscent of 90s rock bands: imagine a mixture of the power-pop vocals of The Fastbacks and the droning sounds of Slowdive. Micheal Favley's distorted guitar provided seamless transitions between tracks. The quality of both Ablebody's and Fear of Men's sound was clear and controlled, unlike the live performances of many shoegazing noise-rock bands.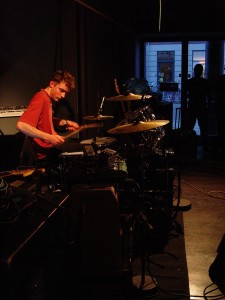 After the supporting acts, Ideal Bar was densely packed with fans awaiting The Pains of Being Pure at Heart. The crowd was surprisingly diverse in age for a younger band, it ranged from those as young as 18 to individuals near 60. Berman approached the stage alone for the opening song to perform it solo, before being joined by the rest of his live band. They played newer tracks of Days of Abandon, but featured older favorites off of their self-titled album, too, such as "Young Adult Friction" and "Everything With You." Little was said between sets. Berman briefly mentioned the Danish krone, philosophizing about the reason for the hole at the center of some coins. He jested about "the quest for wealth being superficial;" a crowd member gave a more satisfying answer, suggesting that "the centers are sent to Luxembourg."

As expected for a smaller venue, the crowd was mellow; however, two enthusiastic fans dancing in a classic 80s New Wave-style through the more upbeat tracks was all it took to add some excitement and energy. Pains' encore was a microscopic rendering of earlier developments; Berman began solo once again and the band accompanied him for the final two tracks. After breaking a guitar string and still finishing the final song, Berman said goodnight to the gracious Copenhagen crowd.

The Pains of Being Pure at Heart will finish their European dates this summer and begin a US tour in October.

*This summer, The B-Side reports from locations worldwide including Berlin, London, Los Angeles, and Toronto.
Comments
comments