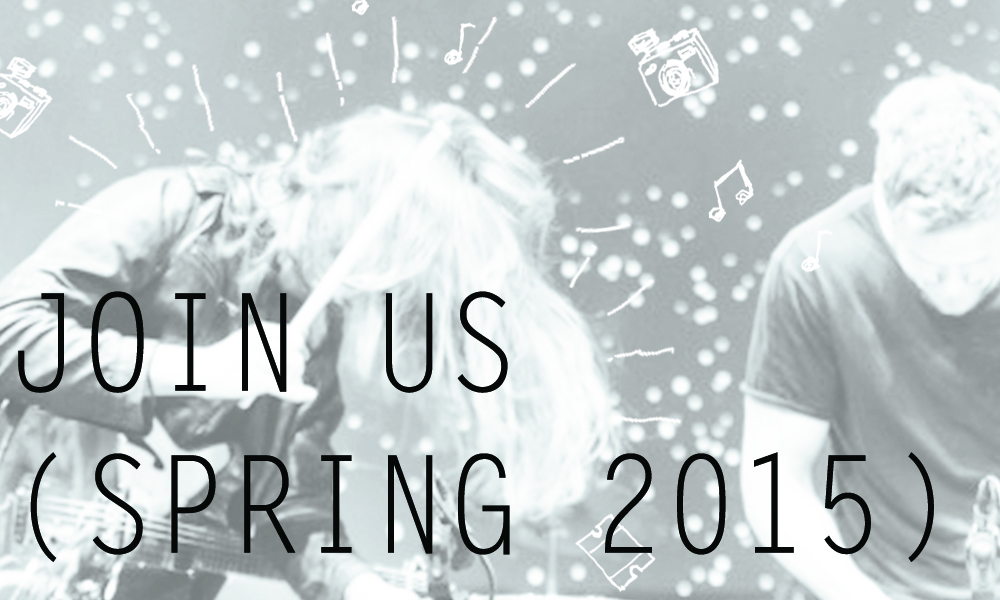 Whether you like it or not, the semester is upon us and that means The B-Side is hiring for spring 2015. We are seeking individuals, serious about music journalism, who would like to be apart of a close-knit community at Cal.
If you enjoy nerding-out over the latest new music as well as writing, editing, taking photos, graphic design, or web design, join us for an info session this Friday 1/23 at 5pm on the FSM patio. Current members will also be at Calapalooza Thursday 1/22 11am — 4pm, where you can bring questions and enjoy some musical conversation.
To apply, fill out the appropriate application (all positions posted here) and send it to berkeleybside@gmail.com by 1/29/2015 at 11:59pm PST.
Comments
comments