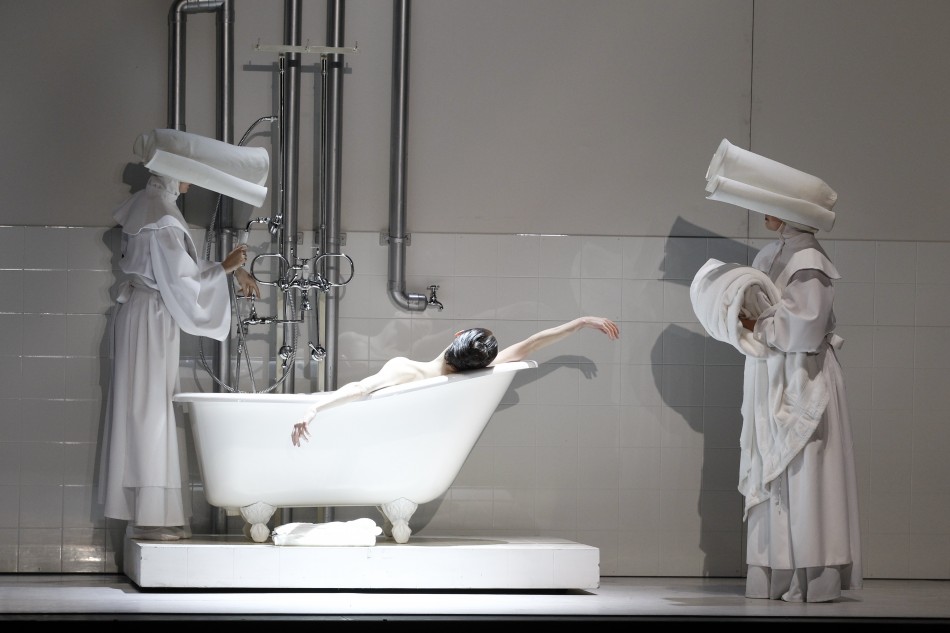 Duality is everywhere: Adam and Eve, light and dark, land and sea, good and evil… the list goes on. With that in mind, we ventured into The Australian Ballet's performance of Swan Lake and the Berkeley Symphony's rendition of Tchaikovsky's score when Cal Performances hosted the two at Zellerbach Hall on Thursday October 16.
Ballet combines two art forms into one: the emotion within its musical accompaniment and the elegance within the dancers' movements. The Australian Ballet overwhelmed viewers by appealing to multiple senses — both visual and auditory, and impeccably synchronizing their choreography with respect to Tchaikovsky's score. Movements within the dance could be neatly anticipated by following the melody of the music, resulting in an active involvement between the performers and viewers.
The duality within Swan Lake is manifested through its two lead characters. The White Swan's beauty comes from purity, innocence, and fragility. Conversely, the Black Swan's beauty comes from darkness, sensuality, and passion. This much may be obvious just watching the performance; however, to fully appreciate Swan Lake, Tchaikovsky's score must be understood in addition to observing the choreography of the performers.
Tchaikovsky's genius in Swan Lake can be best embodied by the main reoccurring motif, which is emulated in the ballet's finale. By paying careful attention to the variance within this one theme, the listener has a better understanding of how Tchaikovsky tailors a similar melody to the polar opposites of the two swans. Specifically, the serenity of the oboe, and the legato of the strings accurately depict the purity of the White Swan, while the volume of the brass, specifically the strength of the french horns, embody the ferocity within the Black Swan.
The music of the Berkeley Symphony enveloped the audience in Zellerbach Hall that evening, leaving them craving for more after every interval. Every section of the Orchestra did their part in contributing to the larger idea that Tchaikovsky depicted through his score. The lower brass section provided a solid foundation of sound that the upper register instruments blended harmoniously with. The orchestra's decrescendos were impressive; their once full sound tapered off to let silence speak over softening music, rather than leaving a void of empty sound when the movement was ending. We daresay the orchestra's outstanding performance contributed monumentally in bringing everyone to their feet at the end of the night.
By appreciating both the auditory aspects provided by the Berkeley Symphony and visual aptitude represented through The Australian Ballet, one can transcend the individual components of dance and music. Thursday evening's successes by both companies allowed us to witness an abstraction of artistic genius — the transformation of two distinct disciplines into one.
Article by Austin Chi
Comments
comments