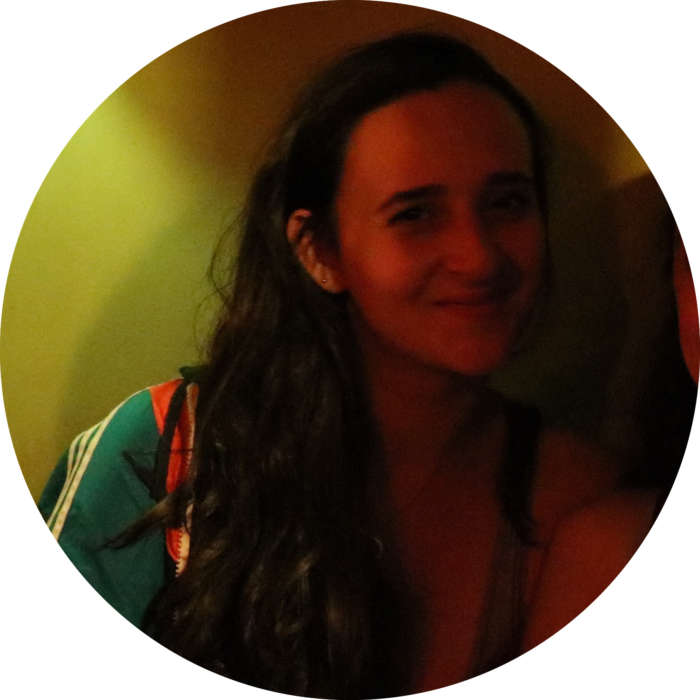 Sofia Duarte
– Sofia Duarte is one of the Editors-in-Chief for
The B-Side
. She is a fourth-year Media Studies major, currently dedicated to exploring her passions for Father John Misty, tacos, and HBOGo. At the tender age of six, she attended her first concert: Bruce Springsteen and the E Street Band at The Forum in LA. She appreciates a "tasteful seventies-rock palette", and can't decide if her favorite soundtrack is from Insecure or Master of None. She's more fun than getting a haircut, but less fun than Ezra Koenig's Twitter. For quality visual content, follow @yourbandnamesucks..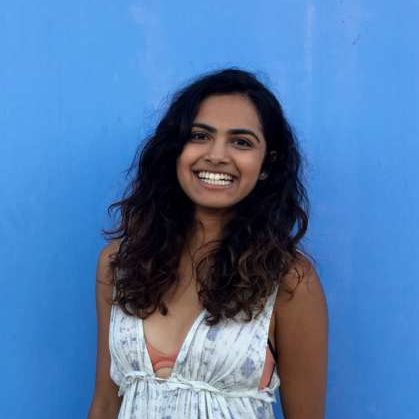 Myra Farooqi
– Myra Farooqi is the one of the Editors-in-Chief for
The B-Side
. A lifelong writer, professional couch potato, and a political-scientist-in-training, she is currently a fourth-year dedicated to finding the best public bathroom in America. She makes off-putting first impressions and is also the worst dancer you'll ever meet, but she means well.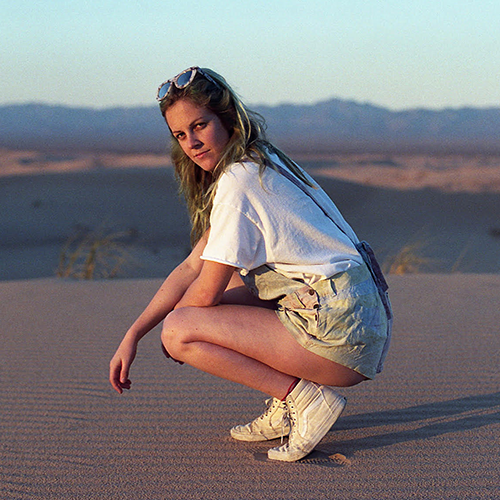 Fiona Duerr
– Head photographer of
The B-Side
, Fiona Duerr, is from Venice Beach, CA. She grew up going to small punk shows with her brother and accredits much of her music taste to her father, a musician and music editor. Her photo style is largely influenced by diverse landscapes and human experiences- especially ones that bring people together. Her instrument of choice is a Pentax k1000.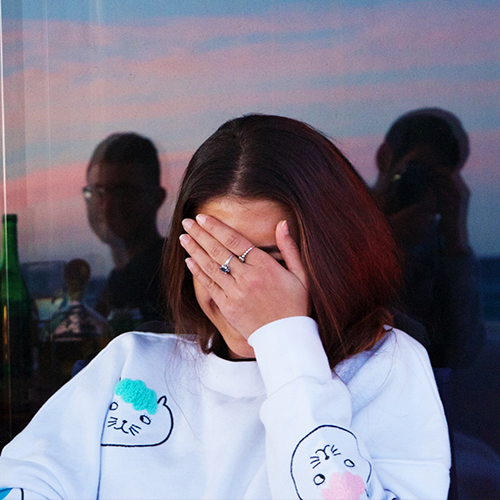 Farida Radwan
– Farida Radwan is Design Lead of
The B-Side
. She was born and raised in Egypt and currently lives behind the drafting table in her architecture studio. a little vague and a lot confused, she loves to love and lives to live. but she doesn't really like uppercase letters.. unless everything is uppercase, then its maybe okay.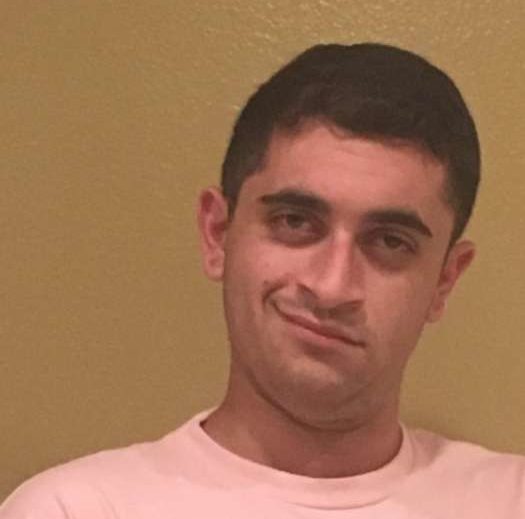 Jordan Aronson
– Jordan Aronson is Copy Editor of
The B-Side
. He is a sophomore studying Legal Studies and Structural Engineering. Civil engineer by day, music journalist by night, Jordan's interests are varied; chief among them are concrete, Slack, the Constitution, quesadillas, and infrastructure (in that order).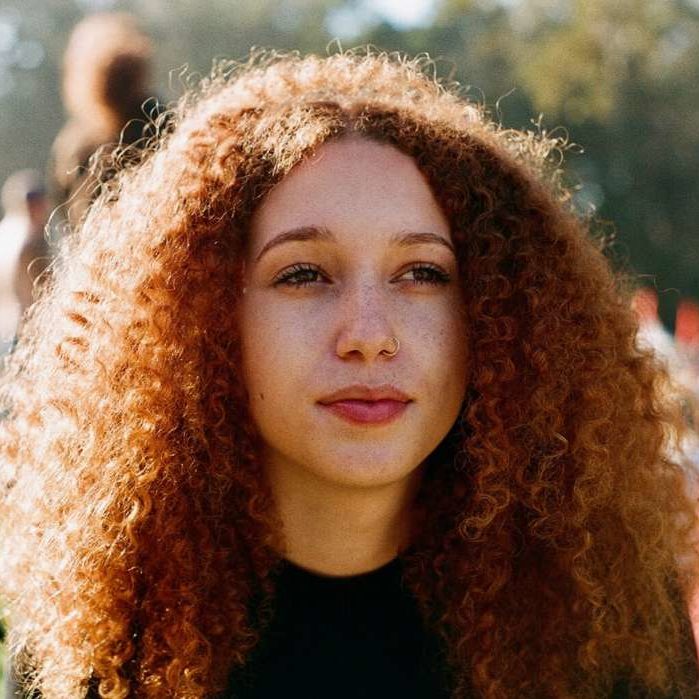 Annique Mitchell
– Annique Mitchell is the Co-Director of Communications for
The B-Side
. She is a senior Media Studies major originally from Oakland. She has a penchant for long drives, playlisting, and the power of horoscopes (Scorpio sun, Taurus moon). If she could transcend reality, she would aim to become a manifestation of "Drew Barrymore" by SZA… or a grain of sand.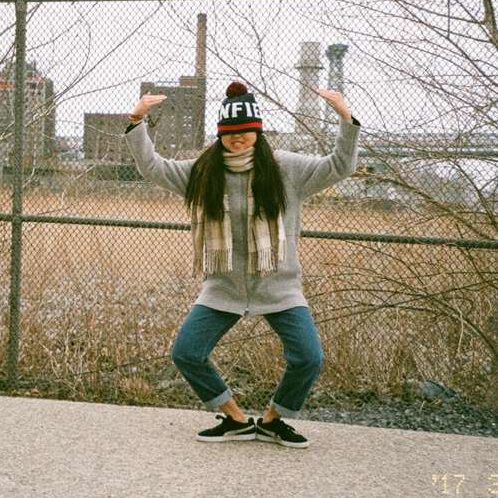 Jackie Nam
– Jackie Nam is Web Lead for
The B-Side
. She is a sophomore intending in Media Studies from Irvine, California. As a Korean-American, Jackie longs for the Korean music scene to be widely known as a visual and audio masterpiece, rather than a marginalized fetish. On a funnier note, she drinks around eight liters of water a day #sponsormecamelbak.
Editors
Leka Gopal
Matt Sater
John Lawson
Brendan Redmond
Veronica Irwin
Natalie Silver
Joanna Jiang

Communications
Rosie Davidowitz
Gaby Fooks
Alex Schudy

Marketing
Connor Tabley
Mariah Ao
Kenny Zhang
Claire Danna
Chelsea Skrabak

Photo / Design
Kavitha George
Michelle Cho
Ally Mason
Desiree Diaz
Sam Jameson
Mateo Savala
Rebekah Gonzalez
Annie Nguyen
Noah Bogner
Jessica Morgan
Kayla Kettman
Circe Ament
Franzelle Lu
Alice Langford
Edfil Dulay

Writers
Adil Siddiqee
Dylan Medlock
Delaney Gomen
Michael Elsanadi
Yaseen Azzouni
Shelby Mayes
Devyn White
Madeline Aragon
Adrienne Lee
Anna Nguyen
Anthony Vega
Walker Spence
Celia Davalos
Eda Yu
George Green
Brian Grossman
Jacob Elsanadi