Tchami has been a staple at major festivals throughout the world this past summer, and at the Mezzanine last Wednesday he proved why.  The crowd was scattered at the beginning of the show during the lackluster opener, but the minute the lights dimmed everyone turned their attention to the man donning a priest's outfit.  Playing behind a custom stage that showcased heavenly gothic architecture, Tchami captivated the crowd from the beginning to the end, holding on to the crowds attention consistently for his entire 90 minute set.   
Tchami's song selection kept the audience guessing throughout the whole night.  He bounced around genres often and successfully, never afraid to switch up the set at any given moment.  It was refreshing to hear him play his classic deep originals like Shot Caller and switch them into current house bangers like the Deep Down Low VIP.  The audience would also seamlessly transition themselves from grooving alongside friends, to jumping up and down to heavy hitting bass tracks.
The visuals used during the show were minimalistic and matched Tchami's smooth, clean dj style.  His custom stage displayed the same image of heavenly arches that rapidly changed colors and strobed.  The side visual showcased black and white vintage stock footage that was sped up, mirrored, and replicated, pushing attention back to the main stage.  Every once and awhile the crowd would get a nice dose of a club-level laser show, but only for his biggest songs.  Everyone was there to hear Tchami play, and it was clear he didn't need a heavy set of visuals to keep the crowd entertained.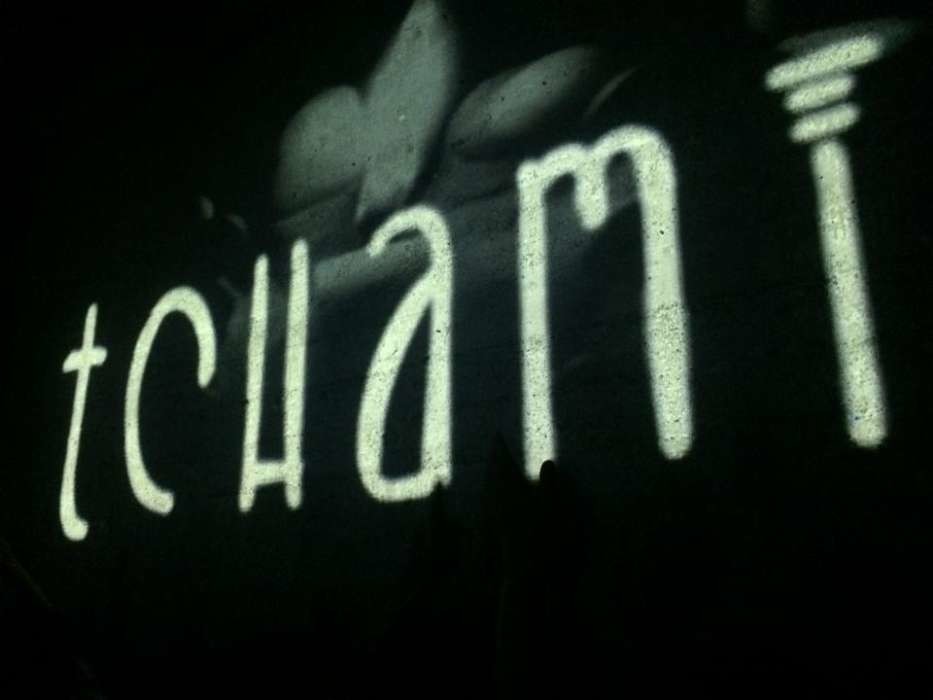 The most impressive thing about the performance was the fact that Tchami never once touched the microphone.  He didn't need to yell the generic "1, 2, 3, GO" chant that has plagued major festival stages over the past couple of years.  To keep the energy alive, he relied on his mixing ability.  The only type of crowd engagement he used was a slow clap to build hype for some of his classic songs.  It was incredibly refreshing to see a dj in this setting solely rely on his ability to mix to keep the entire show lively from start to finish.
Tchami closed the show perfectly by playing the song that inspired the tour Afterlife.  In his festival sets this past summer he usually opened with the track, and the crowd was waiting for that song all night.  The show ended with the same energy as it started, and Tchami granted the crowds prayers for one more song. It was the perfect way to end a magnificent, grounded performance.
If you have the opportunity to catch Tchami on the rest of his Afterlife tour you are in for an incredible treat, and if you can't, be patient and definitely catch him the next time he comes to bless the bay.
Article by Christopher Farmer
Comments
comments