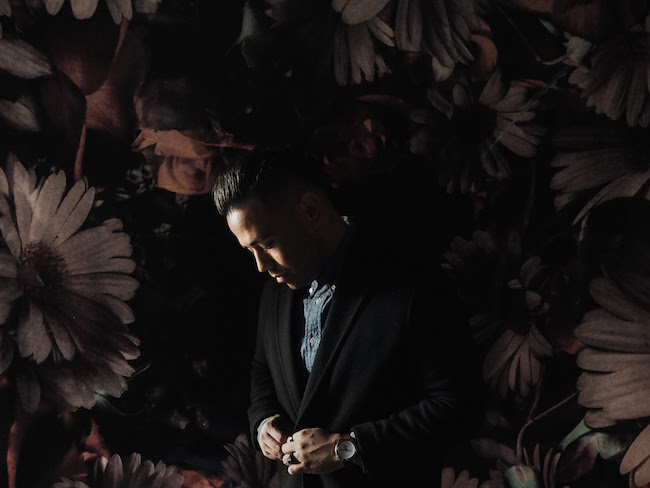 DJ and producer Taku Takahashi, or Ta-ku, is set to release his new 7-track EP Songs To Make Up To, on June 12 via Fools Gold Records / Future Classic. This EP is the complementary piece to his previous Songs To Break Up To (2013). On the new record, Ta-ku dives deeper into defined vocals and lyrics as he features accompanying vocalists Atu, Jordan Rakei, and Sunni Colon.
Both musically and thematically, the EP seems to evoke a sense of progression and advocate working through tensions, starting with lead single "Love Again" as a soulful introduction."Long Time No See" and "Hopeful" introduce a sense of fragility, melodic with stabbing beats similar to Ta-ku's work in the 25 Nights for Nujabes mix-tape. Exceptions to this trend are "Trust Me" and "Fall4You," which generate a distinct subplot, but are bassy and persistent. Although they seem slightly out of place, these dramatic tracks bring attention to the softer, more soulful sounds Ta-ku uses in his music.
"Sunrise/Beautiful" is a perfect example of the transition from hard-phasing beats to a soft, gentle sounds and the respective moods and emotions that accompany each. The last track, "Work in Progress," acts as a long outro to Songs To Make Up To; Ta-ku explores what seems to be a work of joy birthed out long hours working in the studio. Raw piano notes and lyrics finish the story.
The EP does something otherwise not too common with Ta-ku's music. The producer further develops his storytelling skills that he honed on Songs To Break Up To while also steering away from his breakbeats and relying on an unprecedented lyrical depth and complexity.
Considering Ta-ku has not made a live appearance in the last five months and has no scheduled shows for the remainder of the year (yet), we are eager to see what he pulls out next.
Article by Arnav Chaturvedi
Comments
comments