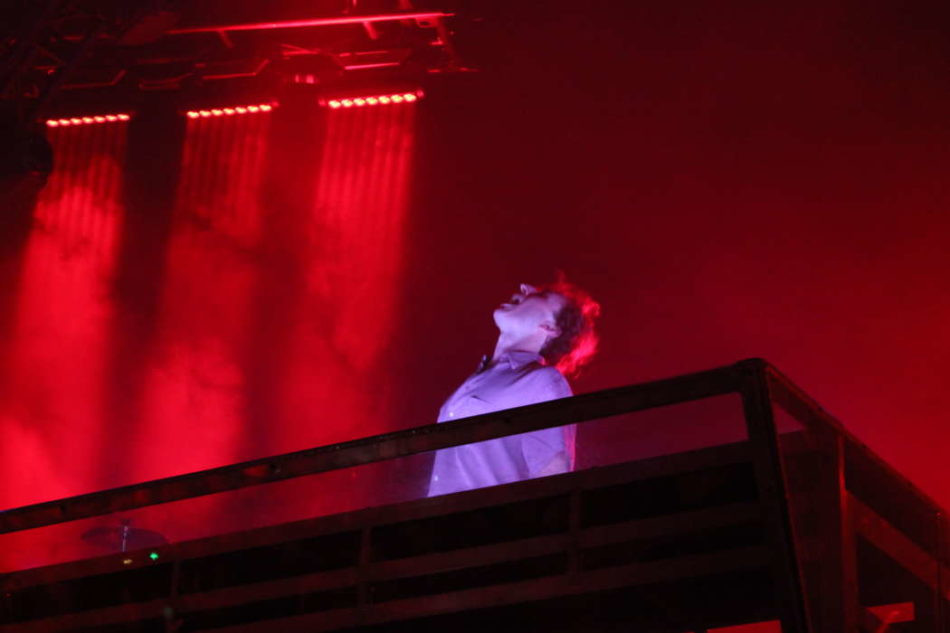 San Francisco was elevated last weekend as Henry Alfred Steinway, better known by his stage name RL Grime, took over the Bill Graham Civic Auditorium for two nights, followed by afterparties at 1015 Folsom. Grime is beginning his NOVA tour in support of his new full-length project Nova, which was announced during the summer.
Grime came out strong with a large clear DJ set and light structures that reached across the far ends of the stage. From the crowd, the stage setup looked like an impressive spectacle and added another dimension to his performance. Grime blew out of the doors with his new singles, opening with "Era" and "Reims" to get the crowd moving. Over the course of the night, Grime brought in his hits and gave the crowd what they came for: a trap house fueled by "Core" and "Tell Me."
Somewhere around the middle of the set, however, it was as if Grime hit a reverse button. Towards the latter end of the set, Grime started reusing drops from the beginning of the night with variations on the build ups. For his encore, he replayed "Stay For It," one of the songs he opened with. For an artist with a diverse production history within hip hop, trap, grime, and more, it was surprising to see in a set.
The night also ended rather quickly. Bill Graham was cleared by 11 and Grime was on his way to the sold-out afterparty at 1015 Folsom, leaving behind a crowd wondering how the night was already over.
RL Grime is going to be on his Nova Tour until mid-November. He has yet to announce the release date of the "Nova" project, but keep on the lookout this year.  
Article and Photos by Arnav Chaturvedi
Comments
comments