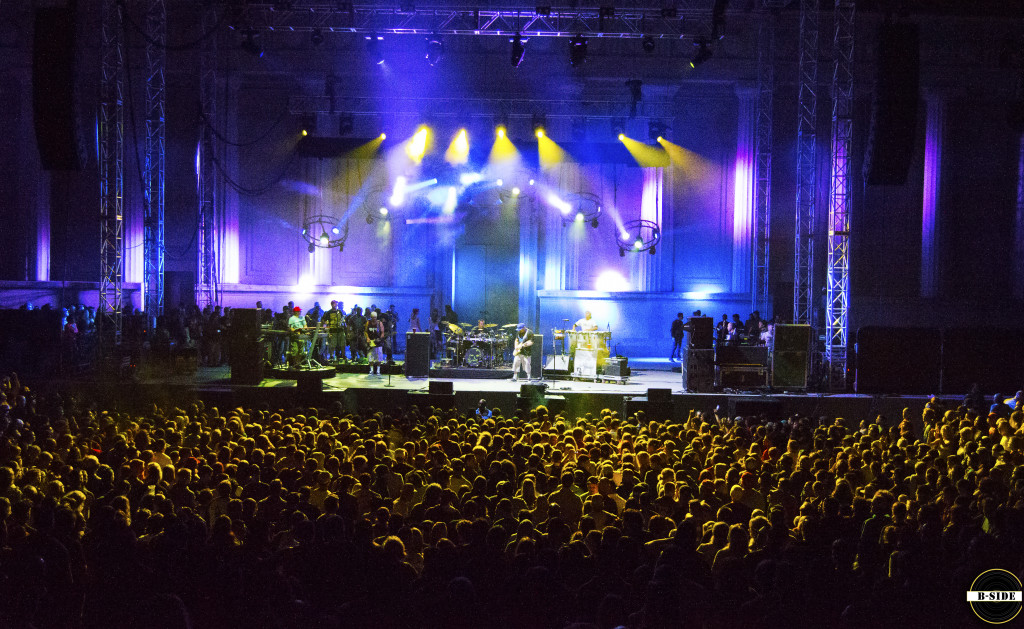 Friday evening, an extensive number of people filed into The Greek Theatre at UC Berkeley, ready to have a good time. Slightly Stoopid's tour included Stephen Marley and NOFX, and that night, all three proved to be a good mix of punk, reggae and So Cal Beats. Each performer's fan base was present in the diverse crowd, who, once in, were no longer filed or anticipating.
The first to meet them was Stephen Marley. Following his brother's traditions he was nothing short of enthusiasm and showmanship. The crowd swayed to his reggae beats as his ensemble harmonized in the background. Now that the crowd was starting to get fired up, the music would take a slight turn for Los Angeles-based rockers NOFX.
NOFX was everything one could hope for and more. Fat Mike's engagement with the crowd and racial remarks would offend most, but for the legion of NOFX fans (now in their 30s) and the rambunctious kids moshing their way to a better future, it was all part of the show. High energy was rampant and from the top of the amphitheater, the Greek looked like a fire pit. To say the least, the crowd was in a good mood.
The lights faded to a blue hue as the night rolled in and the headliner took the stage. The crowd sang (and smoked) along to the melodic, heavy bass Slightly Stoopid was dropping. With their audience in a sated (and now sedated) predicament, the Californian fusion group steamed on into the otherwise chill night. Check out our images below and find the rest of Slightly Stoopid's North American dates here.
Comments
comments