My own personal experience with Seal and his music takes me back to my high school choir days when my vocal jazz group sang an a cappella rendition of his Grammy-winning song "Kissed By a Rose". It was one of my favorite pieces we performed and, in my opinion, one of the best modern usages of the Picardy third. So when the British singer-songwriter announced a show at the Louise M. Davies Symphony Hall with the SF Symphony on Thursday, November 30, I jumped on the chance to see him perform live.
It was my first time at San Francisco's famed Davies Symphony Hall, and I immediately understood why it was so renowned the moment I entered the venue. With lush pink velvet seating and an immense, shining organ filling the backdrop, Davies Symphony Hall presents a luxurious environment for a night of music. The stage was taken up mostly by the SF Symphony's set-up and was surrounded by seating that provided a 360º view of the stage.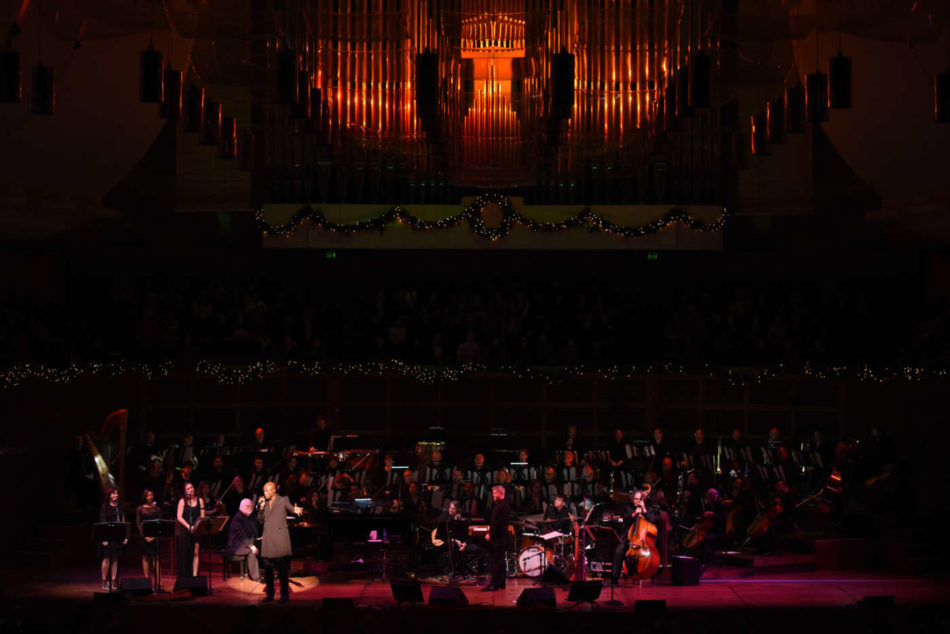 To be honest, I'm not that familiar with his discography. However, I did know how amazingly cool, yet soulful, his voice could be.  I was prepared to not know any of the songs but still enjoy the artistry he had to offer. But what I was met with was a setlist of songs that I actually knew by heart.
Just last month, he released his tenth studio album, Standards (2017), a long-awaited album of some of the most well-known jazz standards. With the accompaniment of a full symphony, Seal performed some of the most iconic songs in jazz history including "My Funny Valentine," "I'm Beginning to See the Light," "Autumn Leaves," "Smile," and many more. He commented on what some thought to be his natural inclination towards jazz throughout his musical career by responding "They're just great songs!".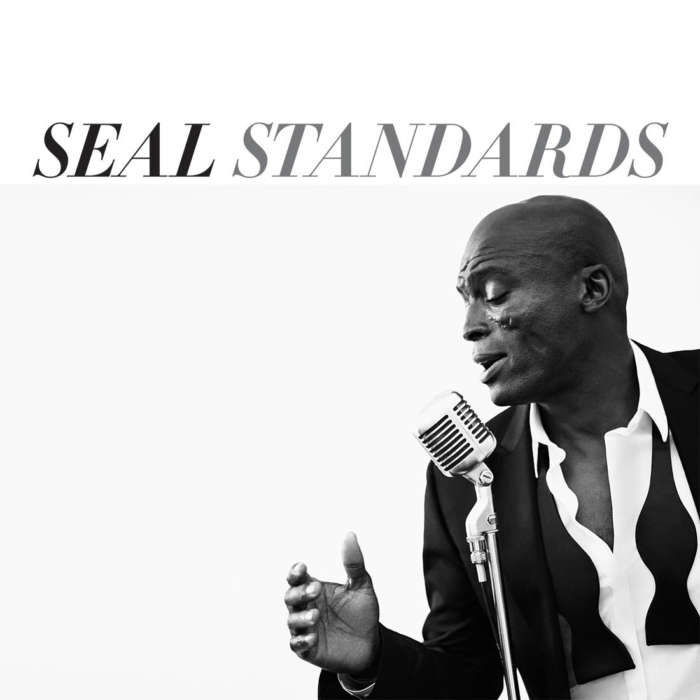 Tracklist:
Luck Be A Lady
Autumn Leaves
I Put A Spell On You
They Can't Take That Away From Me
Anyone Who Knows What Love Is
Love For Sale
My Funny Valentine
I've Got You Under My Skin
Smile
I'm Beginning To See The Light
It Was A Very Good Year
I grew up listening to modern crooners like Tony Bennett, Michael Bublé, and Harry Connick Jr., reimagine classic jazz standards.  Hearing another great male vocalist take on these timeless tracks gave a fresh and new dimension to these songs. Seal differentiated from the conventional warm, round jazz voice with a cool and raspy timbre that still kept its soulful tone.
In between songs, Seal would joke with the audience with an easy demeanor that showed how comfortable he was on the stage.  He remarked, "Not sure what we're gonna do, but I like it that way," making the playful and entertaining aspect of his artistry obvious.
His synchronization with the conductor made each song run smoothly, with the SF symphony operating like a finely tuned clock in the background. There's honestly nothing like real, live instruments and the physical presence of objects that produce sound in harmony with one another. The extreme stylistic versatility of the symphony illustrated the level of skill of these musicians.
After intermission, Seal came back out and picked up an electric guitar and did a few of his own songs acoustically while strumming easily, stance like a rockstar. "Shall we rock on, shall we have fun with this," he casually declared.
These stripped-back versions of his own songs were followed by my personal favorite Christmas song of all time: "The Christmas Song.".
"Chestnuts roasting on an open fire…" crooned Seal, as the full and lush symphony created a holiday haze that was accented by the Christmas decorations.
Towards the end of the night, Seal expressed his love for the audience stating "we essentially become one big performance," painting the concert experience as a collaborative production between artist and audience.
Written by Anna Nguyen
Photos by Steven Underhill
Comments
comments