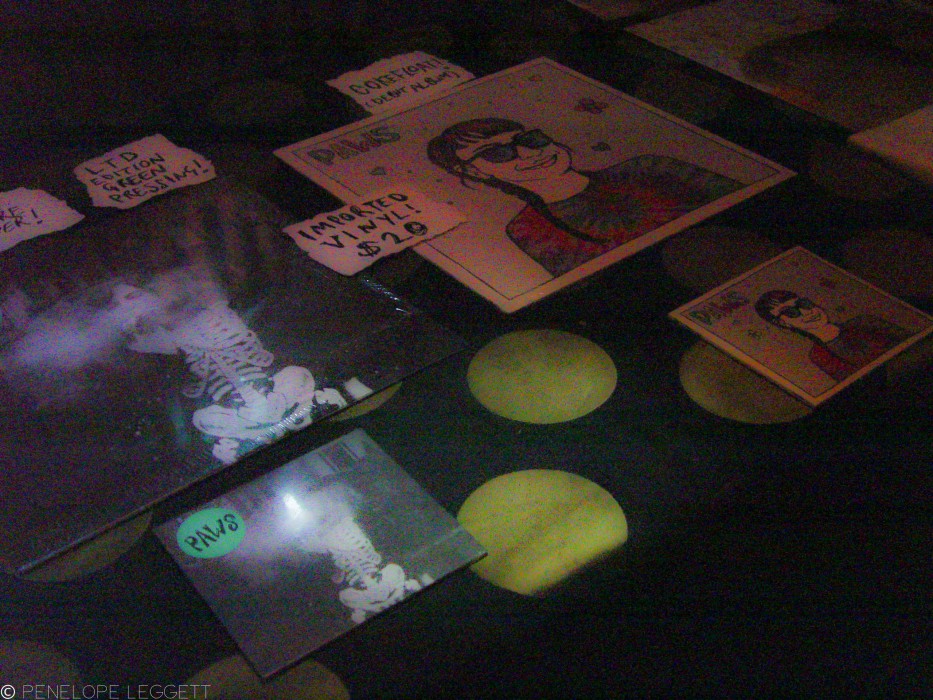 Continuing their extensive touring –  by October they will have spent the last eight months relentlessly on the road in both Europe and North America – Glasgow-based punk band PAWS stopped by Rickshaw Stop last Wednesday. Along for the ride were Florida based Flashlights and Total Slacker, hailing from Brooklyn, who closed out the night.
Flashlights opened the mid-week show at local venue Rickshaw Stop. The indie-punk band pleased the crowd with a sound that was both refreshing and familiar, thanks to their grungier melodies and up-and-downs worthy of a Yuck song. Their live performance captivated the audience even better than their recorded works.
PAWS started off their set with "Catherine, 1956" – the opening track from their sticky-sweet punk LP, Cokefloat (2012). The band played songs a bit faster than recorded: tracks "Jellyfish" and "Bloodline" were sped up to a point that rendered them barely recognizable, but these adaptations fit the live show environment. One fan yelled out that the songs were played too quickly, but bassist Josh Swinny joked that "[his] ears were too slow" and that "he should get that checked out."  Lead guitarist and vocalist of Flashlight joined the band on stage for a song as well as the drummer from headlining band, Total Slacker, giving the band two drummers, perfectly synchronized, for their final songs. Check out our photos from the show below:
See PAWS at one of their upcoming tour dates, or stream their newest release Youth Culture Forever! (2014).
Article and Photos by Penelope Leggett
Comments
comments