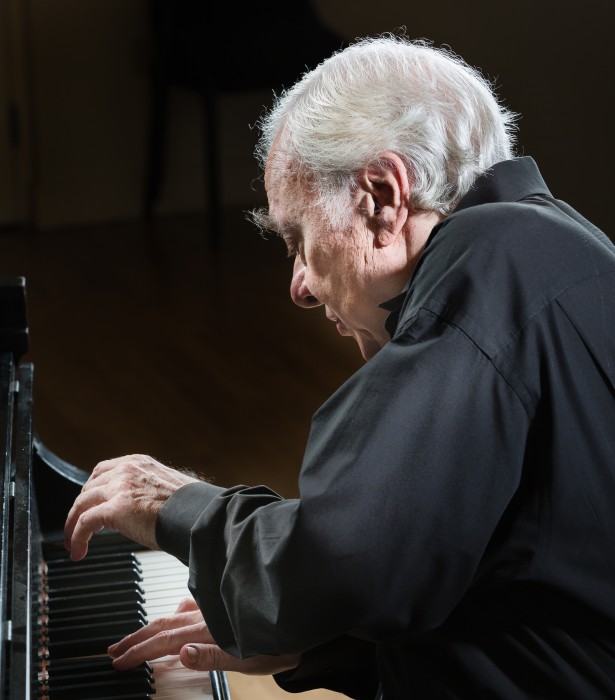 Few experiences rival that of bearing witness to a beautifully played piano recital. Fewer still rival that of hearing a near-perfect interpretation of a composer's artistic vision.
No experience, however, can rival a performance as well-played and creatively interpreted as Richard Goode's most recent recital of Franz Schubert's late piano sonatas.
On October 26, Zellerbach Hall bore witness to the waves of sound, clarity, beauty, and artistic expression created by Goode. They echoed through the space for what seemed to be an eternity; the thematically fluid and richly chromatic music of the early Romantic era was performed at a virtually flawless level by Goode, whose interpretations preserved the heart of the music while also showcasing the multi-octave flourishes distinctive to Schubert.
The acrobatic nature of Schubert's sonatas demands peak physical and mental strength, and Goode's ability to deliver such a beautiful rendition of no. 958, 959, and 960 speaks volumes about his musical maturity and artistic vision. Furthermore, the intent of these work can be hidden behind a façade of cadenzas, complex motifs, and complex soundscapes. Goode's attention to detail kept central thematic elements intact after each movement, while also showcasing his virtuosic skill.
The sonic delicacy went hand-in-hand with his astound physical mastery of the instrument itself; the physical demands of such pieces would crush any subpar pianist. Not only is dexterity required, but stamina is also, and with each Sonata lasting about forty minutes, Goode possessed the stamina of an Olympian Sunday afternoon. He showcased all of this and more, playing for a total of two hours in a manner that seemed completely effortless.
Goode's wonderful performance of Schubert's works is an ideal that all pianists, and all musicians, strive towards. Sunday's performance served as an astounding exemplar, an unforgettable part of the Koret Recital series at Cal Performances.
Article by Etan Khanal
Comments
comments